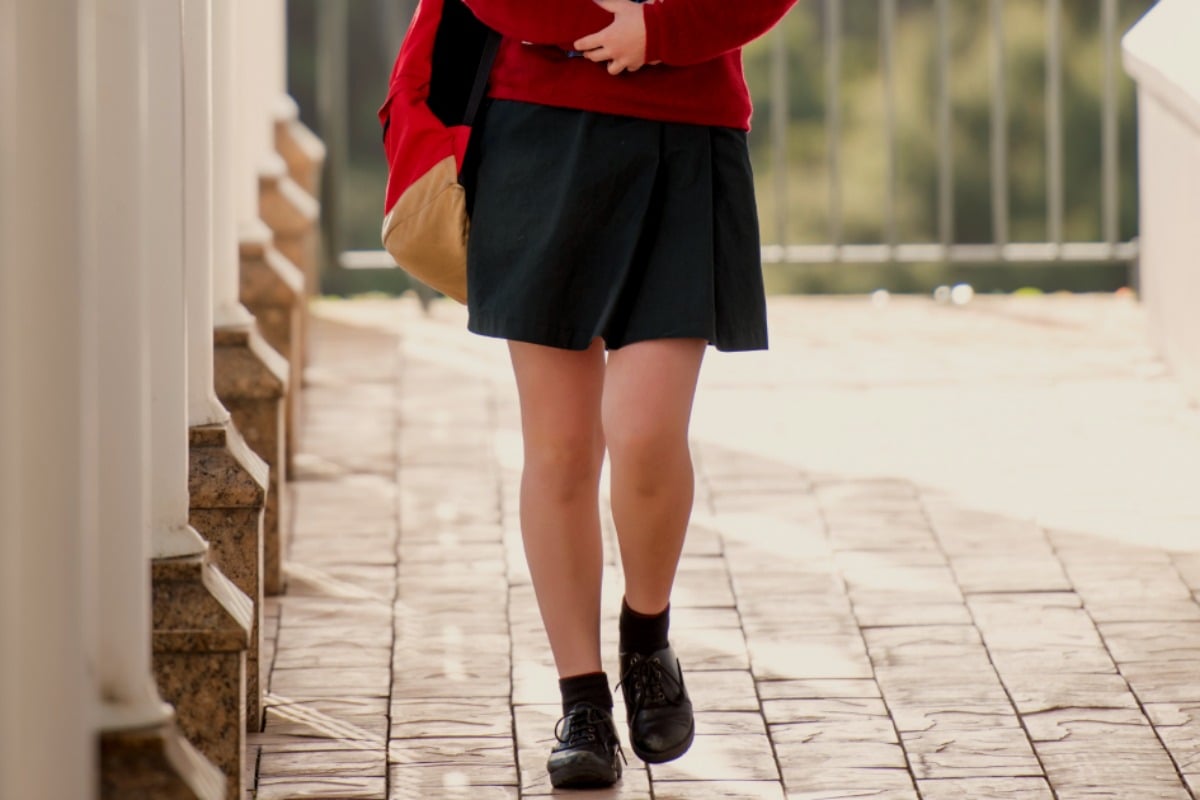 Content warning: explicit. 
When Lisa Taddeo set out to write a book about female desire, she had no idea that she would spend eight years inserting herself into the lives of three wildly different women at varying places on the spectrum.
Among them is Maggie, a North Dakota woman who made headlines when she came forward with allegations that, as a 17-year-old high school student, she had a sexual relationship with her married English teacher. He was ultimately acquitted of all charges, while Maggie was left to grapple with a new identity as the town pariah and all the name-calling and betrayals that come with it.
In this extract from Three Women, Taddeo paints Maggie's picture of her first sexual encounter with the 29-year-old father.
***
He opens the door. There is her teacher standing at his garage door at night. He's wearing a blue Spamalot T-shirt and jeans. She doesn't think the outfit is cute. She doesn't know what she was expecting. She didn't expect him to wear his school dress pants and shirt. But this is weird. He looks sloppy. He isn't ripped or anything so the T-shirt looks like it's in awkward pain, sagging there. She wonders if he spent as much time as she did, choosing an outfit. She gets out of the car.
Hi, he says. He doesn't seem nervous.
She can barely speak. She doesn't know what she feels. It isn't glee. It feels like falling.
He leads her down into the finished basement, which has an entertainment zone and a bedroom. He says his two children are sleeping upstairs and asks if she would like a tour of the house.
Upstairs, she knows, there will be another lady's shaving cream and magnifying mirrors.
Mia Freedman interviews author Lisa Taddeo on the latest episode of No Filter. Post continues below. 
Maggie says, No thank you.
In the basement it's terribly cold. He suggests they watch a film. She would rather talk. She feels she needs time to absorb the reality of what's happening. That this carpet is his carpet, their carpet, and his kids play down here and they watch Ice Age as a family. Mostly, though, it's very cold so Maggie asks for a blanket.
He selects one from a closet. Everything is well arranged. She feels as though she's at the home of a friend whose parents have more money than hers.
She sits on the couch and he sits beside her. He's already selected a movie—Dan in Real Life.
Thirty minutes into the film, Aaron takes Maggie's hand and says, Kiss me like you said you were going to.