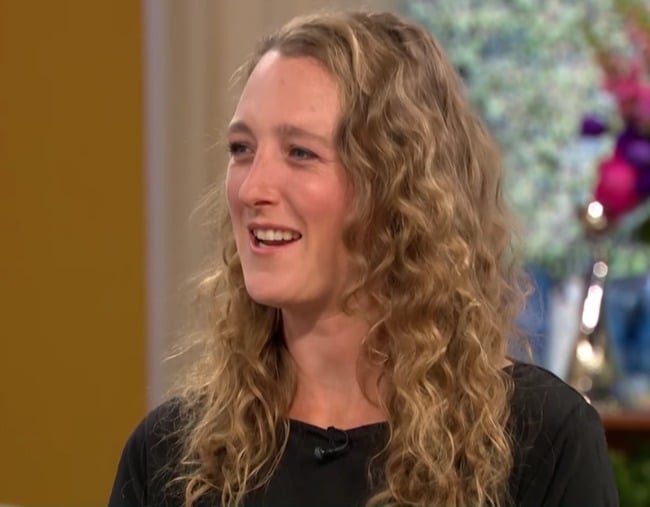 When it comes to dating, we've all heard about ghosting.
But what about actually dating a ghost?
Yep, you read that right – dating a ghost.
For six months, that's apparently exactly what spiritual guidance counsellor Amethyst Realm has been doing.
The 30-year-old British woman appeared on ITV's This Morning earlier this week, sharing that she first met her ghost boyfriend on a walk in the bush while visiting Australia.
"He's very ancient, very wise, very kind. I would say he has been on the planet a long time," Amethyst explained.
Although Amethyst claims it's not the first time she's had a relationship with a ghost, this one is her most serious yet.
When it was time to leave Australia and her new man behind, Amethyst was certain the spirit would stay behind in Australia, until she stepped on the plane home.
Amethyst Realm speaks on This Morning about her long-term relationship with a ghost, and their plans to have a baby together.
"Whilst I was on the plane, I suddenly realised it surprised me and it came with me… I became a member of the mile high club," she said.
Amethyst also shared her plans to start a family with her ghost partner.
"I'd hope [to have] a physical baby," she said, when asked if she thinks she'll have a physical or spiritual baby.
"I've been looking into phantom pregnancies and I believe that a phantom pregnancy is actually a real pregnancy but you have a phantom inside you rather than a human baby," she added.
"The reason we don't ever manage to carry these [phantom pregnancies] to full term is that people don't understand.
"But I'm hoping through understanding what's going on with my body, I'll be able to."
Of course, Twitter users were quick to respond to Amethyst's interesting interview.
If you die, remember you can come back as a ghost and have ghost babies, you can even join the mile high club with freaky women named amethyst realm #ThisMorning

— Andrea ???? (@Sonic_Spoilers) August 21, 2018
Can we take a moment to appreciate that her name is Amethyst Realm… Amethyst…Realm…that's her name.

— Kate Hames (@Mowgli_Gurl) August 21, 2018
Just hope that Amethyst Realm's ghost boyfriend is supportive and going to the Lamaze classes with her. Ghost baby births are said to be wicked brutal…

— Christopher Thomsen (@CThomsen1957) August 21, 2018
As someone who has a lot of friends who are ghosts I believe Amethyst Realm and her ghost husband.

— Jack (@StreetcarKcaj) August 20, 2018
Do you think Amethyst Realm is her real name ? #ThisMorning pic.twitter.com/xBOgdeFUKl

— ann brown (@borolass01) August 20, 2018
Back in December last year, Amethyst shared her first sexual encounter with a ghost, when she was engaged.
"You can feel it. It's difficult to explain," she said.
"Like a weight but also weightless. There is like a physical breath and stroking. And the energy, the energy has a lot to do with it."
Since she was 18 years old, Amethyst claims she's only had sex with ghosts.