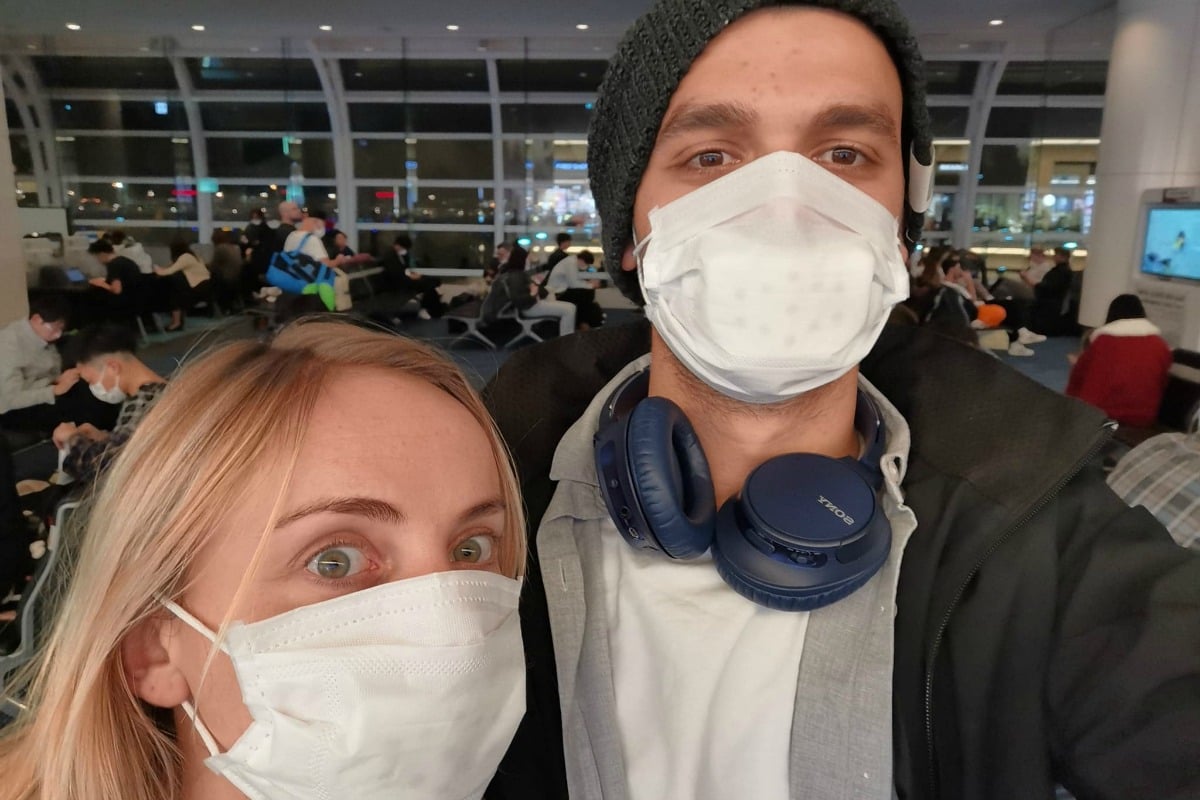 About five days into our self quarantine, I walked into the living room after having a shower.
"How was your shower??" my partner Luca asked with genuine curiosity, pivoting his body as to express full interest in my response.
And that's when I realised how dire the situation had become. Things had deteriorated faster than expected.
After a trip to Japan, which we cut short because of a State of Emergency being declared in Hokkaido, we made the decision along with our workplace to self quarantine for 14 days.
All your questions about COVID-19, answered. Post continues below. 
For many Australians, a period of self isolation is just beginning. There are existential concerns about the fate of the world, the health of our loves ones, an economic recession etc. which are all very valid and covered extensively by just about every media organisation on the planet right now.
But I am here today to tell you, candidly, exactly what it's like being in self quarantine for two weeks.
Ahem.
The first five days will be a novelty.
You'll eat too much because no matter where in your house/apartment you sit the cupboard is right there and I'm not hungry but I'm also not not hungry and now the Doritos are gone and didn't we buy chocolate also. 
No one in pandemic movies tells you about the constant grazing. Or the moment where your partner/child says, "Hey, I thought we bought…"
"Yeah we did it got eaten."
Cool.
You will also be – and I cannot stress this enough – far too ambitious. 
Plans will be made to write an entire book. Or screenplay! Already people are sharing stories about how during the plague Shakespeare wrote King Lear and some other guy invented some other thing and no one is inventing shit, understood? The more time we have the more time we waste, that should be your mantra for the next few weeks.