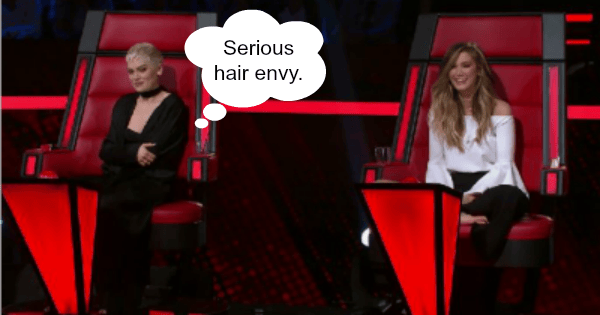 Aside from Christmas and my birthday (although that is changing as I inch closer to 30), there is no greater time than when The Voice Australia is back on our screens.
Whether you're Team Jessie J or Delta (*cough* I love Delta *cough*), a fan of the Madden brothers' role, of well, the annoying little brothers or love the sex appeal that Ricky, I mean Ronan, brings to the show, there really is something for everyone. Except maybe mermaids, but you can't please everyone, don't call the authorities just yet.
So as I sit back ready for another night of blind auditions to begin, I know that at some point during the night I will ponder and sadly do any number each and every one of the following. Judge away, this is only the tip of the iceberg:
1 – Why do the Madden brothers wear sun glasses inside? Studio lights are bright, but seriously?
2 – The old school microphones in the 'behind the scenes' footage are bloody confusing. Were these parts filmed 30 years ago? Was it a themed shoot? If so did they spend all the budget on props because the clothes are wrong? Send help immediately.
3 – Is there a nail salon somewhere sponsoring the show? I mean how many times can we see the same freaking manicure? Can they please be given the credit that they deserve?
4 – I wish I had hair like Delta. Enough said.
5 – Are the judges dizzy from how fast the chairs spin? Only that could explain some of the hand gestures that they make time and time again.   
6 – Why is the between contestant footage not left on the editing room floor? The judges forced conversations almost lose me every, single, time. Luckily, I am loyal.
7 – The judges singing spontaneously with contestants. Brilliant. Spontaneous, not so much. I'm no fool.
8 – Do Channel 9 think I'm stupid? It doesn't take a PhD to notice that the longer the introductory clip and random insightful background information that we get, the higher the chance of a chair turning. I have patented that theory, so don't even think about it. Ka-ching.
Monz has spoken, why do 'The Voice' judges insist on taking over their own songs? (Post continues after video.)