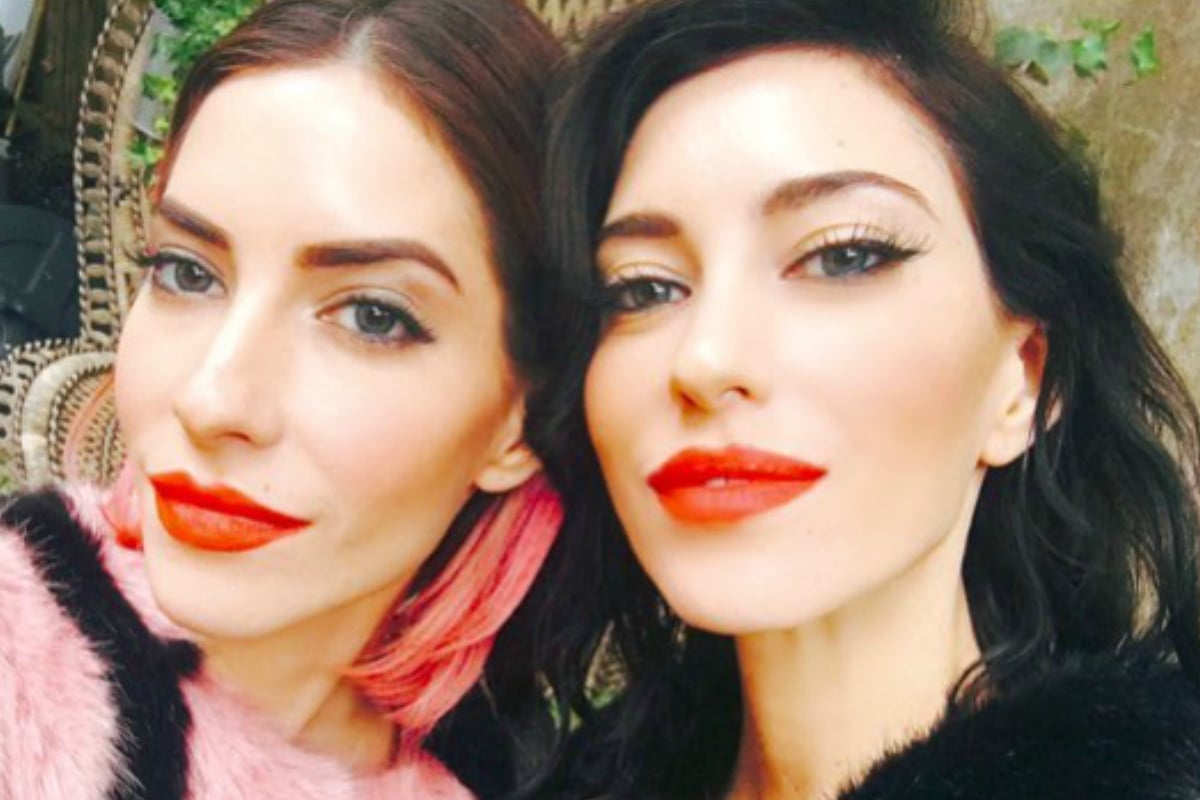 In 2017, The Veronicas were locked in a silent feud.
There were whispers of it online, with deleted tweets and an unfollowing on Instagram.
In November of that year, the pop duo were scheduled to put out their fourth album, but instead released a statement to fans saying, "due to personal circumstances out of our control, we have made the decision to hold releases".
Many thought it could be the end for The Veronicas.
What happened between Australia's most famous twins has never been spoken about – until now, with the pair now opening up about their rift.
The Mamamia Out Loud team discuss The Veronica's feud and the complexities of dating a twin. Post continues after audio…
Speaking to Stellar Magazine, the pair shared the tension that brewed between them when Jessica Origliasso reconnected with her ex-girlfriend, Aussie actress Ruby Rose.
Whilst they don't mention Rose specifically, they admit there was tension between them for a long time.
"It's hard to comprehend. I still cannot understand it," Jessica said.
"There's no way of explaining it. I was watching baby videos our dad brought over the other day of Lise and I. We were so connected, so close. For that to be a threat to anybody has been one of the hardest things for me to understand."
Lisa added that for her, when they fell out she turned to writing new songs.
"Music has always been my therapy. Thank God I have it," Lisa told the publication. "I didn't really have Jessie around so much. It was tough."
 

View this post on Instagram