If you loved the first season of The Sinner, we've got some very good news for you.
For a while, we've known that the thriller crime series was set to return for a second season – but now, we finally have a closer look at what to expect.
Netflix has released the first teaser trailer of season two, which has a US release date of August 1st, 2018.
It gives us our first look at The Sinner's new leading lady, Gone Girl star Carrie Coon.
According to Netflix, Coon will play a woman named Vera who "struggles between upholding the ideals of the community she leads and fulfilling her own desires."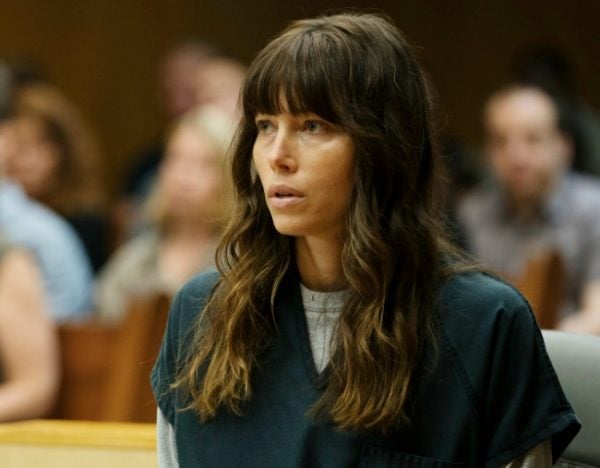 Bill Pulman, who played Detective Harry Ambrose in season one, is the only familiar character we will see in season two.
We will follow Detective Ambrose as he investigates the case of an 11-year-boy, who is accused of murdering his parents.
Like season one, the second season will have eight episodes – perfect for binge watching.
The Sinner is an adaptation of the 1999 German novel by Petra Hammesfahr.
The first season, which was nominated for a Golden Globe for Best Television Limited Series, followed Cora Tanetti, a young mother who impulsively murdered a man on the beach.
Spanning eight episodes, season one focused on why Cora Tanetti committed such a heinous crime on a seemingly innocent man.
The series was intended to be a standalone mini-series, but was so successful it was renewed for a second season.