If you've just finished Mindhunter and are looking for your next meaty binge, we've got just the show.
The Sinner is the brutal crime series you'll want to watch this weekend.
After a successful screening earlier this year, the US series has finally come to Netflix Australia, with all eight episodes available to binge now. Each episode sits around the 40 minute mark.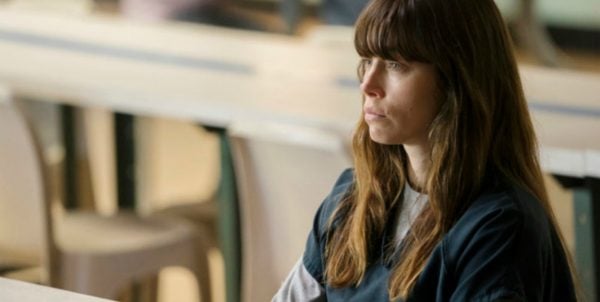 The Sinner is an adaptation of 1999 novel by German crime writer Petra Hammesfahr. Jessica Biel plays Cora Tanetti, a young mother, who's day at the beach with her family takes a sinister twist when seemingly on impulse murders an innocent man by stabbing him in the neck.
But the under-the-radar thriller is a crime series with a difference.
Instead of explaining what happened, the rest of the series focuses on why Tanetti did what she did.
LISTEN: We need to talk about Mindhunter. Post continues after audio...
As well as Biel, recognisable faces include Bill Pullman and Girls' Christopher Abbot (who played Marnie's boyfriend Charlie).
Reviews are describing it as "smartly unpredictable" and it currently has a 94 per cent positive rating on Rotten Tomatoes.