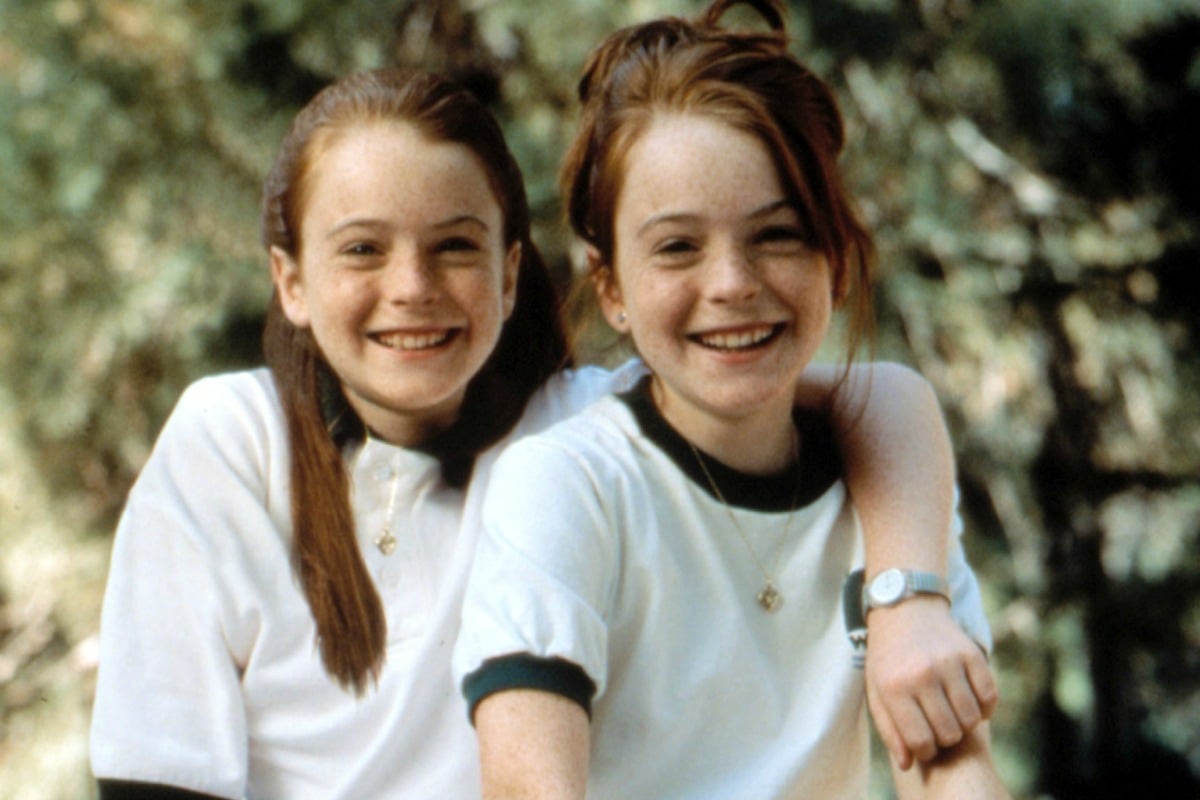 The Parent Trap is one of those classic movies that feels like a warm hug.
In fact, no matter how many times you've seen it, the story of identical twins Hallie Parker and Annie James never gets old.
In case you've forgotten, the movie follows the story of Hallie and Annie (both played by Lindsay Lohan), who are reunited at summer camp after being separated at birth.
Watch the trailer for The Parent Trap below. Post continues after video.
With the girl's parents living on opposite sides of the world, the pair hatch a plan to get their parents back together by making a secret identity swap.
Now, 22 years on from the film's release, it seems a reboot of the classic movie could be in the works.
Earlier this week, the film's director, Nancy Meyers, shared a cryptic post on Instagram, sharing a photo of a young Lohan on the set of the movie.
"I have some #ParentTrap news to share next week," she wrote, before adding, "Not a sequel. Sorry."
Lindsay Lohan also teased the news, sharing a Daily Mail article about Meyers' Instagram post on Twitter.