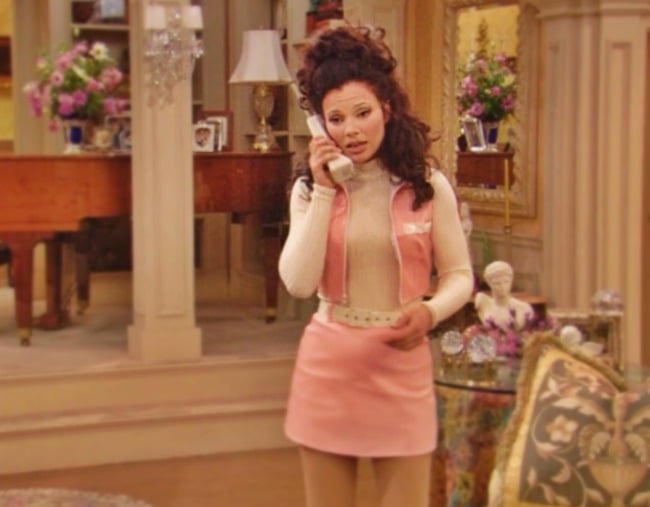 Maxwell Sheffield was often commenting on his nanny's penchant for wearing tight mini skirts, but the truth behind Fran's thin frame was far darker than viewers could have imagined.
During a chat with a women's group last week, Fran Drescher – star of beloved 90s sitcom, The Nanny – said she was actually battling to cope after a traumatic experience, which resulted in significant weight loss.
The 60-year-old has previously spoken about the violent home invasion and rape she experienced in 1985. She, her ex-husband (The Nanny co-creator) Peter Marc Jacobson, and a female friend were at home when two men burst in, restrained Jacobson and sexually assaulted the two women at gunpoint.
"We were home, having dinner with a friend. They broke the door down — it was locked," Fran told Studio Ten last year. "You try to live, you try to get through it alive. The police said, 'Whatever you did, you did it right, because you're alive'."
Now, she's told New York women's club The Wing that she suffered with post-traumatic stress from the ordeal and that not looking after herself was the reason she became so thin.
"I'd been the victim of a violent crime about 10 years before 'The Nanny,' and I hadn't really dealt with that," the New York Post reports she said.
"I had to deal with it once I became famous and it came out, though — thank God I was in therapy!
"Honestly, I just loved going to work and being Fran Fine, because she was nothing but funny and light, and my life was kind of a mess. I think that was part of why I was so thin."