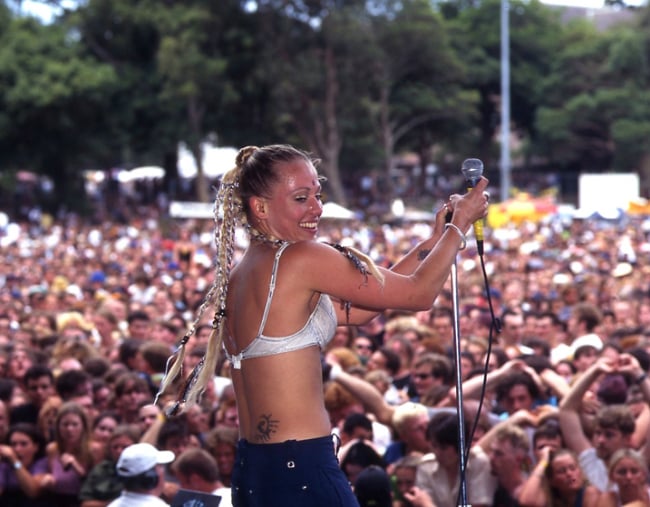 Fiona Horne shares her fascinating story for the first time. From growing up in Sydney in the 1970s and finding a sense of acceptance in paganism, to the 1990s where she became the face of modern Witchcraft, a best-selling author, TV personality and chart-topping member of DEF FX, Fiona had the world at her feet.
But simmering beneath the sparkling surface there were personal demons. In the exclusive extract below, Fiona writes about what it's like to go from rock star to standing in a dole queue, posing for Playboy. botox and more. 
***
'I don't want to do it anymore.'
'What? The band?'
'Yes.'
'Is there anything we can talk about?' 'No.'
He hung up.
That was the transcript from the murder of my band by its co-founder. The brutal and abrupt nature of Def FX breaking up in our seventh year together was insanely traumatic for me. For all my growing fascination and obsession with the magickal and psychic world, I was pretty much blindsided by this act of betrayal. For three months I floundered, unable to sleep and pacing the streets of Melbourne at night going nowhere in particular.
I would say over and over in my head 'I will rise like a phoenix from the flames' not knowing how I would do it. The band had not been managed well, or honestly, and I had no money. It was April 1997 – I had been working 24/7 for seven years as Fiona from Def FX and I was handing in an unemployment benefits form at the social security office the same week I was featured in Australia's WHO Weekly, as one of Australia's 'Best Dressed Celebrities of 1996', for my quirky style.
A person standing in the dole queue behind me said, 'But you're Fiona Horne, what are you doing here?'
I realised if I handed in that form I would be telling the Universe that, after all my hard work, I was only ever going to be worth $300 a fortnight. I would be letting my father's words, 'You will always fail at everything you do', win. I didn't hand in the form and left the dole office.
I was grateful that person spoke to me. Her name is Wendy Rule – at the time a gifted songwriter and performer … and Witch, who would go on to carve a unique, magickal niche, internationally, as a celebrated Pagan musician and real-life Goddess. We ultimately became great friends in magick and the physical world, performing together onstage at special events … and decades later we are still friends.
Not long after meeting Wendy at the dole office, I reached out and got an introduction to a publisher, courtesy of a good friend in radio at the time, Helen Razer. Her book Three Beers and a Chinese Meal, co-authored with her hit breakfast-radio show co-host, Mikey Robins, was a bestseller. She was gunning for me that I should tell some of my rock 'n' roll tales. I got a book deal with the same publisher, Random House.
The publisher, Jane Palfreyman, said, 'A rock star writing a book about Witchcraft – that should sell a few copies!' And it did – it became a bestseller. So, ultimately, the end of the band launched me on the next path of survival, writing books about Witchcraft and becoming an international poster girl for the Craft for the next ten years.
LISTEN: Nikki McWatters on the shame from living in poverty (post continues after audio…)
A process and undertaking that was largely made up as I went along – maybe that was the magic of it. But underneath something felt unauthentic. I could talk the talk – I knew so much theory after seven years of behind-the-scenes research and secret rituals during Def FX, I could write reams on paper – but did I feel it? Did I believe it?
As something so personal played out on the world stage I was often left feeling as if I was acting up to people's expectations rather than experiencing a profound spiritual connection to anything myself.
I went out and got my first shot of Botox – I wanted to erase the axe wound of a frown between my eyebrows, from the seven years in Def FX.
Then I posed for Australian Playboy. I was paid good money and I chose a female photographer and an all-women team for the shoot. I did it to celebrate the life of infamous Witch and artist, Rosaleen Norton.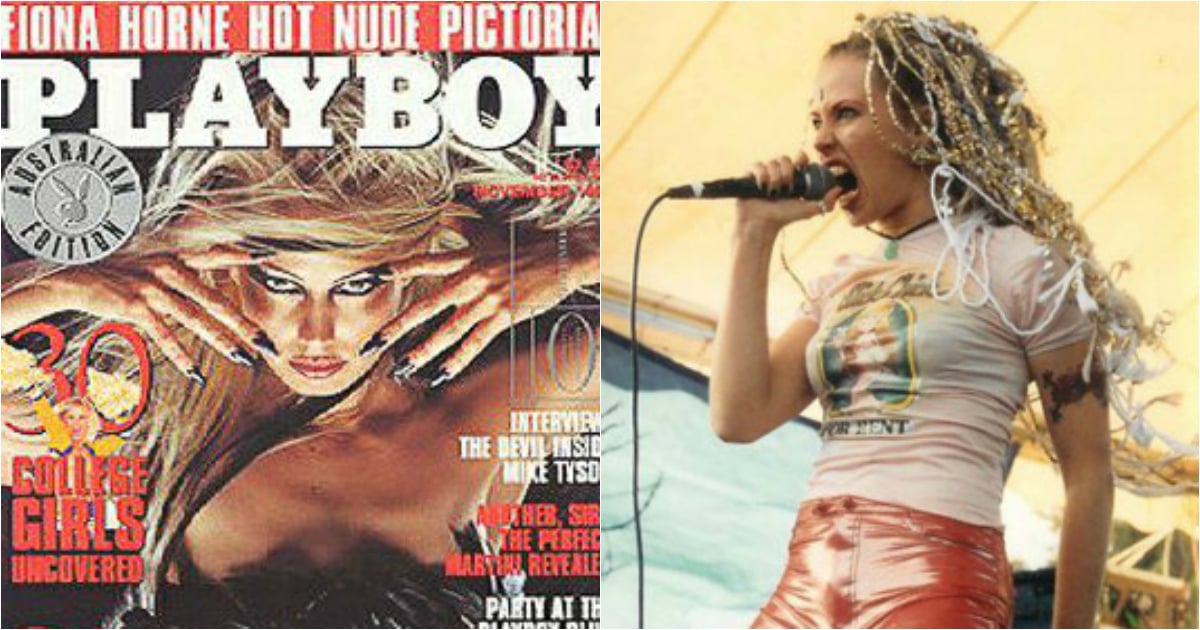 I had to pinch myself that ugly me was going to be in Playboy. I remember when I was little, my brother and me reaching under Dad's side of the bed to find his stash of Playboy magazines when he and Mum were out. Now here I was being tortured – having my breasts taped up so they weren't droopy (all that gaffa tape would have been a nightmare to retouch in the days before Photoshop) and endless cubes of ice applied to my sensitive nipples to make them hard.
My favourite memories of the shoot are having a giant snake slither over me at night in the front yard of a Double Bay mansion and swimming with turtles in a plastic wading pool lined with black plastic, in the photographer's city studio. Sitting naked in the front window of the Piccolo Bar in Kings Cross with my wrists handcuffed was less fun because of the passersby staring in.
This shot was done to recreate an actual time in Rosaleen's young life when she was a nude model in the artist's studio above that very coffee shop. She would model and then wander down the spiral staircase, still naked, to the coffee shop below and order a latte. Or however they served coffee back in the 50s.
Witches have always been exhibitionists.
The Naked Witch (Rockpool Publishing, $29.99) is now available at all good book stores and online at www.rockpoolpublishing.com.au.