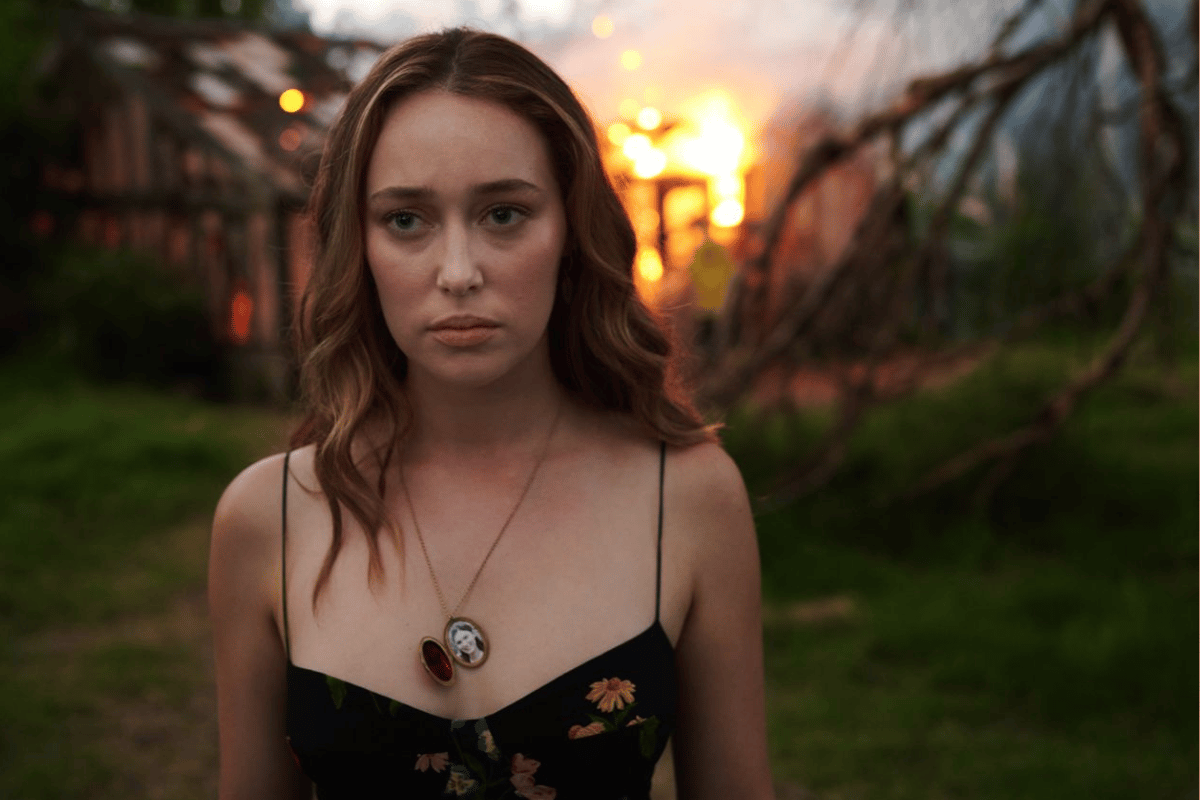 When The Lost Flowers of Alice Hart script first landed on Australian actor Alycia Debnam-Carey's lap, she immediately knew this was a project she had to join.
The Lost Flowers of Alice Hart streaming on Prime Video is a series based on Holly Ringland's best-selling novel of the same name.
"Seeing this was a story within the Australian bush and its wildflowers, plus that it was a beautiful drama centred on female relationships and dynamics, it jumped out," Debnam-Carey tells Mamamia.
"Then when I realised it was based on a book, I went out and bought the novel that same day and read it within a day or two. I was obsessed. The script like the book was so vivid, visual and sensory. I just needed to be a part of it."
Watch: The Lost Flowers of Alice Hart teaser trailer. Post continues below.
The Lost Flowers of Alice Hart follows the life of Alice Hart. And for fans of the book, it's clear Debnam-Carey is the perfect choice to play Alice.
After losing her parents in a mysterious fire, nine-year-old Alice is raised by her grandmother June on a flower farm where she learns there are secrets within secrets. But years on, an unearthed betrayal sees Alice forced to face her past.