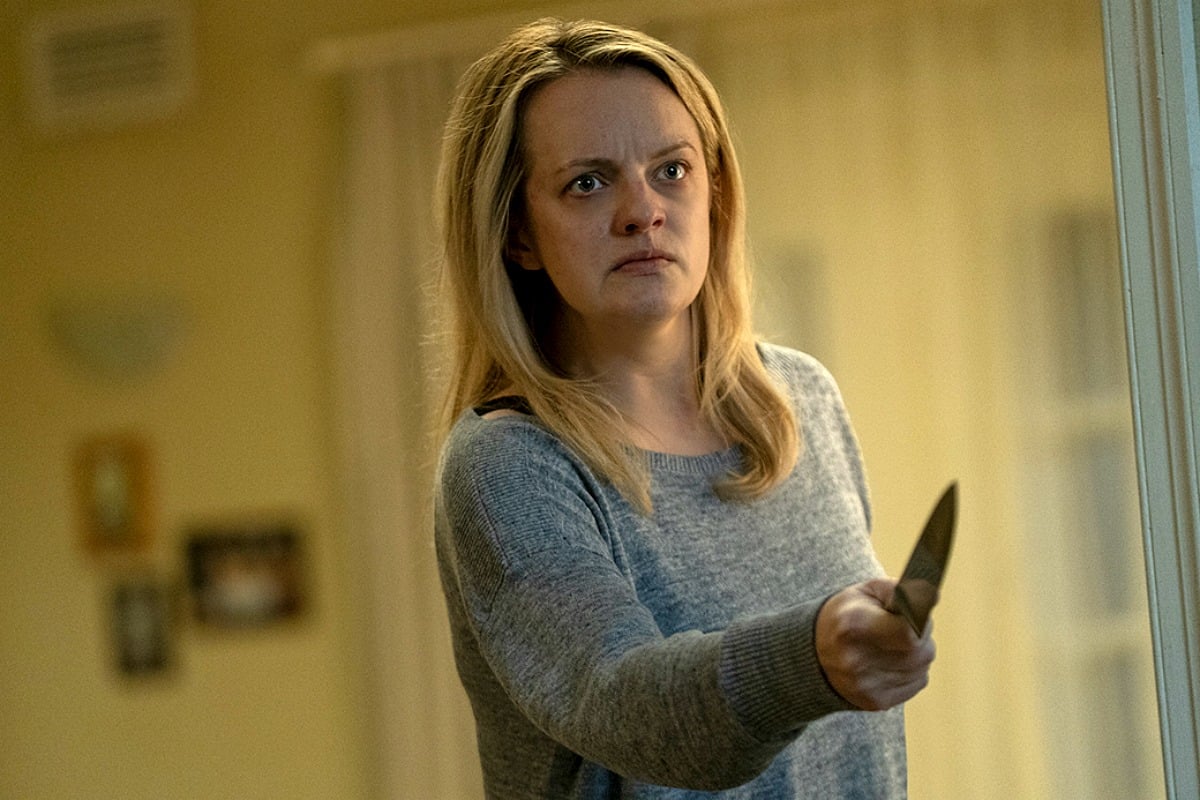 I have a special kind of hatred for movies that make you fear once-familiar surroundings.
The sight of drains now make me shudder thanks to IT, I always check my closet before bed because of I Know What You Did Last Summer and I will never visit a remote cabin in the woods after watching The Strangers. 
The Invisible Man, however, the new movie from Australian writer and director Leigh Whannell, has taken things one step further and has now made me fear everything from the empty corners of my living room, to the chair that sits by my bed.
Whannell has even gone so far as to make me lose trust in the one thing I had always assumed would keep the monsters away – my blanket.
Watch the terrifying trailer for The Invisible Man. You've been warned. Post continues after. 
This iteration of The Invisible Man is a contemporary and much more brutal spin on the famous H.G. Wells novel and 1933 sci-fi/horror film of the same name. This time around, instead of focusing in on the story of a man who successfully turns himself invisible and then is unable to reverse the effects, the movie tells the story of the woman who has become the object of his dangerous obsession.
Elisabeth Moss stars as Cecilia, a woman who is trapped in her abusive billionaire partner Adrian's (Oliver Jackson-Cohen) high tech, fortress-like mansion in a remote area outside San Francisco. In a truly grip-the-arm-rests-of-your cinema-seat sequence of events, the movie opens on Cecilia carefully putting into motion a daring escape plan that has been months in the making.
After being picked up by her sister Emily (Australian actress Harriet Dyer) and hidden away in the home of police officer and longtime friend James (Aldis Hodge) and his teenage daughter Sydney (Storm Reid), Cecilia slowly begins to work through her intense PTSD, terrified to even step outside and collect the mail in case Adrian is waiting for her.
When news comes through that an enraged Adrian has taken his own life and can no longer terrorise her, she begins to feel a semblance of relief, at last seeing a light at the end of the tunnel after enduring years of abuse at his hands.