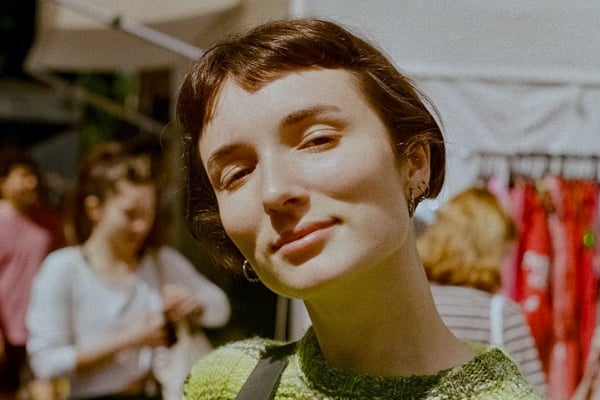 Jenna Owen insists she was a "shit" model.
The now 24-year-old comedian and TV presenter signed to one of Australia's biggest modelling agencies at 17, but quit after just two years.
"I wasn't successful. I didn't make any money," she told Mamamia. "The opposite of that."
But that's why she felt compelled make The Model is Broken, her debut documentary for SBS's The Feed. After all, in pulling back the curtain on the ways in which the fashion industry exploits young girls — financially, sexually, emotionally — she's not risking her career, or professional relationships.
Instead, she's able to amplify the voices of several working and former models, each of whom has endured treatment that's, at best, ethically reprehensible and, at worst, downright illegal.
Though she'd been on the inside, Jenna says she was still struck by the level of fear many of them felt about coming forward.
"This industry is incredibly hostile to complainers and whistleblowers, and many girls that I spoke to even off the record were still afraid," she said.
"It's like Stockholm Syndrome."
And for good reason.
The viewer is introduced to 21-year-old Lauren, who was working in Indonesia when a photographer sexually harassed her. Her agent responded to her complaint by having her visa revoked; her passport was then confiscated and she was forced to hire a lawyer to break her contract.
Then there's Mercy, a now-successful plus-size model who was hired for a lingerie shoot at just 14 years old: "You can see I'm quite uncomfortable in the photos," she says in the documentary, "even though I'm trying to be confident and sexy."
And then there's Jenna herself.
When she was 17, her agency booked her for a shoot without telling her that it would involve being topless. At the time she saw it as an opportunity to start making money for her agency. But when she looks back on the resulting images now, she's unsettled.
"It's about the lifespan of that image, and it's about the fact that we can't control where those images go," she said. "I don't know who's editing that image. I don't know where that image has been sent, where they've decided to submit it. I don't know if I ever find all the corners of the internet or the computers or the hard drives that that image is on in the world.
"And I think that's a quite sinister thing when you're speaking about someone that is under age. And I 100 per cent gave my consent in that moment [on set], but how much consent can you really have as 17-year-old girl who is so disempowered by their relationship with their agency, so disposable as a person?"