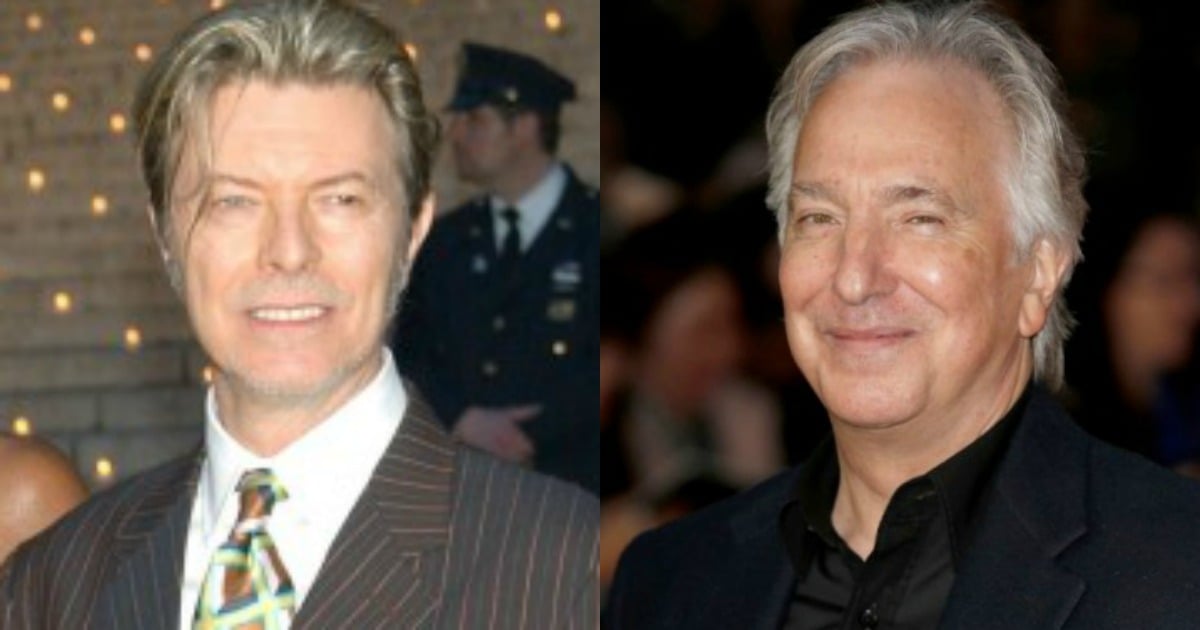 David Bowie and Alan Rickman both died this week. Both aged 69, both from cancer.
I have no idea of how they dealt with dying, with knowing they were dying, with telling the people they loved most in the world and who loved them so much right back they were dying.
I could never, ever, imagine what they thought about at 3am in the morning, if they cried or laughed, or if they were in pain. If they required medication or were seeking some kind of alternative therapy they had read about online. If they struggled to stand or even sit.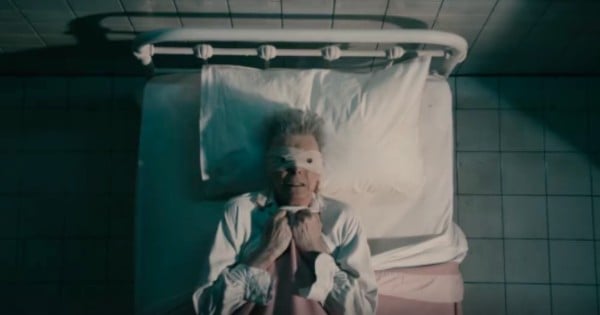 I don't know if they were angry they were dying or if they had accepted it. If they drank copious amounts of tea or copious amounts of scotch as they looked out tall windows to the world outside upon people hurrying by simply getting on with their day.
There were no leaks of doctor visits. There were no rumours. There were no "un-named friends" as sources selling tidbits to magazines. There were no jilted exes, no medical receptionists looking for some easy money. There were no Facebook updates. No funny little Instagram hospital selfies that trailed into outer space with strangers' emoticons and Love You and Sending a million prayers and My heart is broken and You are the most amazing person on earth, this can't be happening.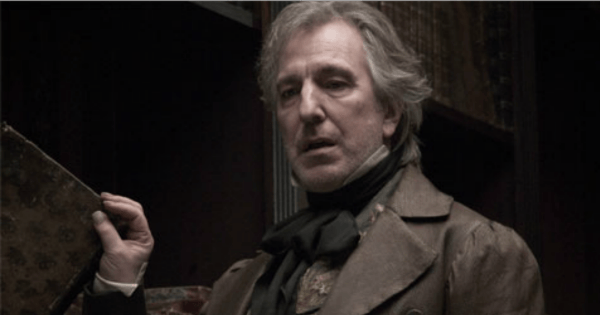 In a world of over-sharing, they chose privacy, true intimacy. They didn't "honour" their fans by taking them (via blogposts, magazine spreads and social media accounts) on their "last journey". In a world where we can see what Anna from Arkansas is eating for breakfast and what Bill from Brisbane thinks about Brad Pitt's youthful looking face, there were no words, no images, no whispers.
Again, I don't know because I have never met them, but you would have to think that people close to them must have loved them dearly and people who had to book them into medical appointments, or even cleaned their houses, must have respected them enough to not take the obvious opportunity that was in front of them for a quick buck or five minutes of fame. It has been done so many times before. It's the second last scene of the celebrity last-months-on-earth plotline.
They must have been decent men for so many to protect them.
Watch the film clip for David Bowie's Lazarus:
You get the feeling that these two men, while they respected their fans and lived with their fame, didn't measure themselves by either. Their measure, one feels, was what they produced as artists, by how they loved and how they were loved back.
As the tributes flow it's clear it was always "the work" with Bowie and Rickman. The creativity, the vulnerability that lives inside that, the courage, fear, intelligence, tenacity and talent that took them to places they would never have dreamt about as two working class boys in the U.K. (Rickman's father was a factory worker, his mother a stay at home mum; Bowie's father worked for Barnardo's children's charity, his mother a waitress).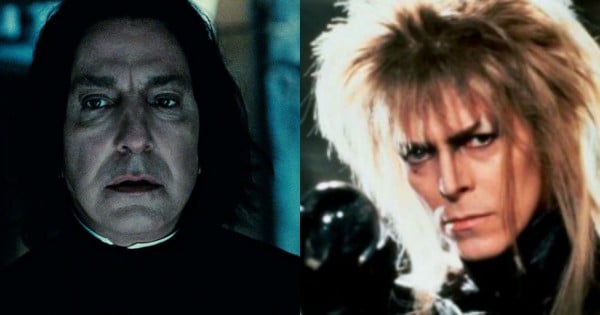 Bowie didn't just sing and Rickman didn't just act. While Bowie moved from Ziggy Stardust to Dancing in the Street and beyond, he was also a gifted actor (Labyrinth, Merry Christmas Mr Lawrence to name a few) and he loved reading (around five books a week). Rickman acted and directed in films and theatre (from Snape in Harry Potter, Love Actually and Truly, Madly Deeply to directing for stage and screen, The Winter Guest). He wrote as well.
With both men you get the feeling they would have led the exact same lives, would have sat down at pianos or desks for hours and hours to compose or write, sate their creativity with or without the fame. It was the work they were in love with, not the adulation.
Rickman is survived by his wife, Rima Horton. They met when they were teenagers and were together for around 50 years before marrying privately in 2012. It has been said that J.K. Rowling told Rickman the extended plotline for his character Snape in the Harry Potter series when he was doing the first movie. For years and years he kept her secret, never telling anyone on set where his character (and the ending) was heading.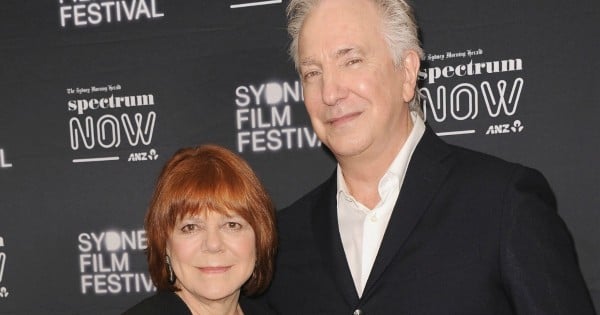 Bowie is survived by his wife, former model Iman. They were married for over 20 years and have a daughter Alexandria (Lexi) born in 2000. He has a son, Zowie (later Duncan), born in 1971 from his previous marriage to Angela Barnett.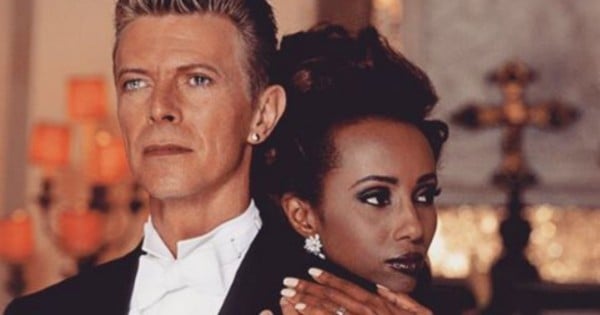 Ricky Gervais said on hearing of his friend David Bowie's death:  "I loved everything he did. He never let me down, even at the end. I've never seen a more dignified ending."
Emma Thompson, friend and colleague of Alan Rickman, said:"What I remember most in this moment of painful leave-taking is his humour, intelligence, wisdom and kindness. His capacity to fell you with a look or lift you with a word."
They had substance, they did what great artists do: they comforted us while making us question our humanity, they made their mark.
I always thought they were both beautifully grand men yet when they were made to leave this earth they chose to shut the door behind them quietly.
And if I imagine them, which for some reason I'm sure they would let me do, I see them looking back at everyone they love and all the work they left behind, with a hand on the door to stop it from slamming, sadness in their eyes and the wryest of smiles on their face.
When all the world is warm and tired
You cry a little in the dark, well so do I
I'm not quite sure what you're supposed to say
But I can see it's not okay.
Letter to Hermione, David Bowie, 1969.