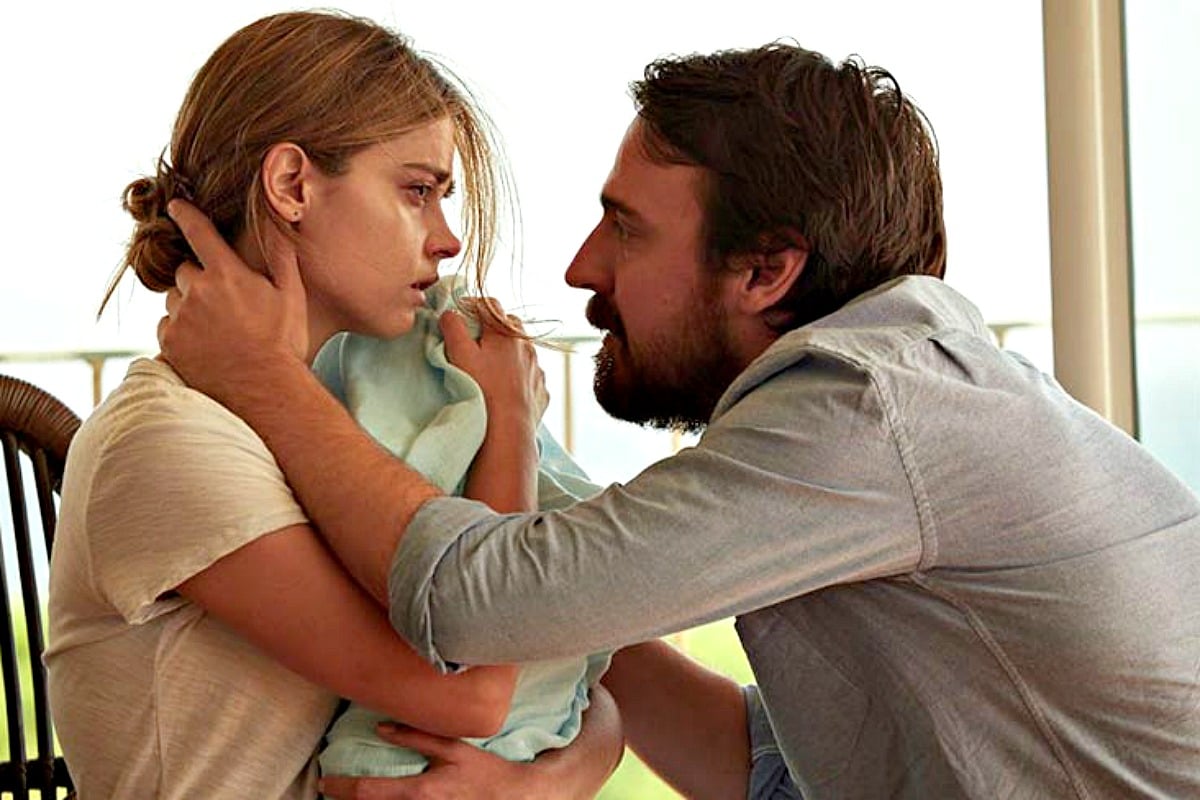 The people of Australia are currently both equal parts captivated and horrified by The Cry, the hit BBC drama now airing on ABC.
The Cry kicks off with new mother Joanna (played by Jenna Coleman) and her husband Alistair (played by Ewen Leslie) leaving Scotland with their baby son Noah to visit Australia.
However, it's not just an idyllic holiday that has drawn them overseas, as they are also there to fight for custody over Alistair's teenage daughter Chloe (played by Markella Kavenagh) against his Australian ex-wife Alexandra (played by Asher Keddie) and things quickly take a turn for the worst.
Check out the trailer for The Cry below. Post continues after video.
This captivating four-part psychological thriller is actually based on the novel of the same name by Helen FitzGerald and follows a very similar narrative to the book with just a few different scenes thrown in for good measure.
The TV adaption of the novel is already an international hit with critics and viewers alike, with over six million people tuning in to watch the series when it premiered on BBC One last year. It then went on to notch up a staggering 10 million-plus plays via BBC's iPlayer and has gone on to enjoy international critical acclaim.
In the first episode of The Cry, schoolteacher Joanna is recounting her life as a troubled parent and wife via flashbacks to a psychologist, who we later learn has been appointed by the court. In one of the more intense and upsetting flashback scenes, she recalls the family's journey to Australia.
In the flashback, Joanna reluctantly boards the long-haul flight from Scotland to Australia with her husband, even though she is nervous about the trip and suffering from post-natal depression.
During the flight to Australia, Alistair easily falls asleep leaving Joanna alone to desperately comfort a screaming Noah, who cries for pretty much the full duration of the overnight flight. After being asked by a flight attendant to keep the baby quiet as other passengers had made complaints, Joanna lashes out at the people on the flight, screaming at them that if anyone can do better than her then they are welcome to have a go.