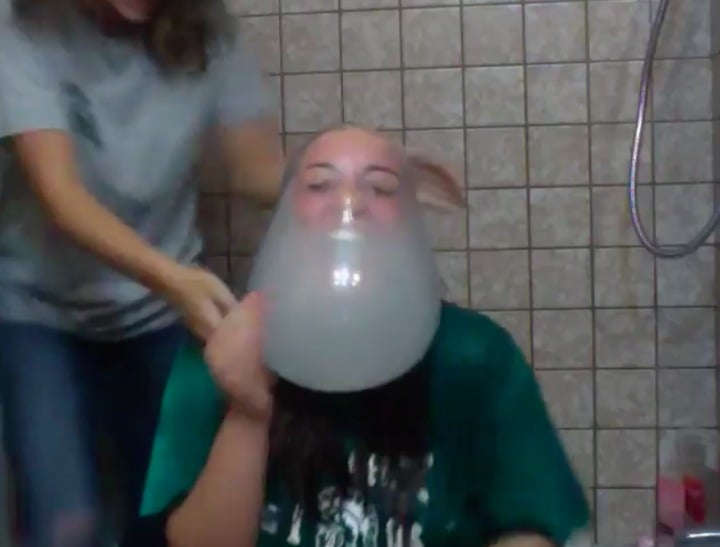 Don't try this at home.
If you give teenagers a challenge and instruct them to upload a video of themselves to the internet, you can make them do anything.
Remember The Kylie Jenner Lip Challenge, where young Kardashian-wannabes sucked their lips into a shot glass and waited for their blood vessels to pop?
The birth of social media means teenagers have been finding new ways to injure themselves for the sake of a few giggles from their Instagram/SnapChat/Facebook gang. And, with a little encouragement from the likes of the Jackass crew, the stunts have become ridiculous and risky.
Don't believe me? I give you The Condom Challenge.