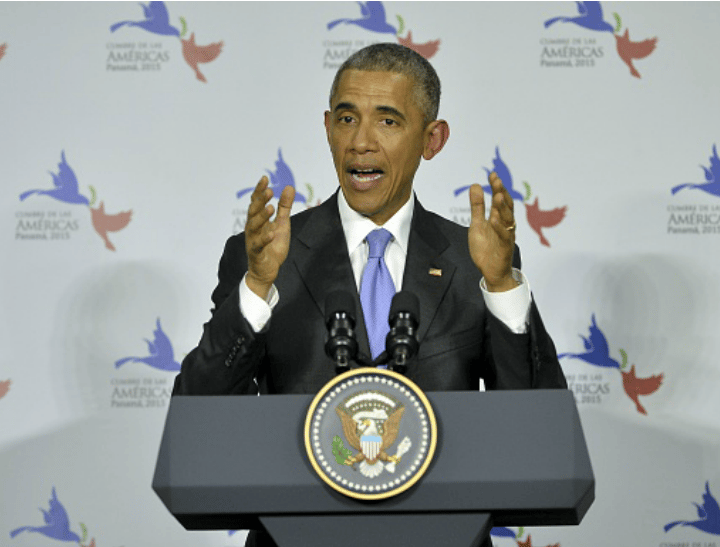 US president Barack Obama has asked media outlets to chart gun deaths versus terrorism deaths in the United States. Here's what that looks like.
By Matthew Liddy.
During an impassioned speech in response to a mass shooting in Oregon, United States president Barack Obama asked news organisations to publish data comparing gun deaths and terrorism deaths in the US.
"I would ask news organisations … [to] tally up the number of Americans who have been killed through terrorist attacks over the last decade and the number of Americans who have been killed by gun violence," Mr Obama said.
"We spend over $1 trillion and pass countless laws and devote entire agencies to preventing terrorist attacks on our soil — and rightfully so — and yet we have a Congress that explicitly blocks us from even collecting data on how we could potentially reduce gun deaths. How can that be?"

The number of gun deaths so far in 2015 is much larger than the number of terrorism deaths in the US between 1970 and 2014, figures from the Global Terrorism Database and the Gun Violence Archive suggest.
"This is a political choice that we make — to allow [mass shootings] to happen every few months in America," Mr Obama said.
"We collectively are answerable to those families who lose their loved ones because of our inaction.