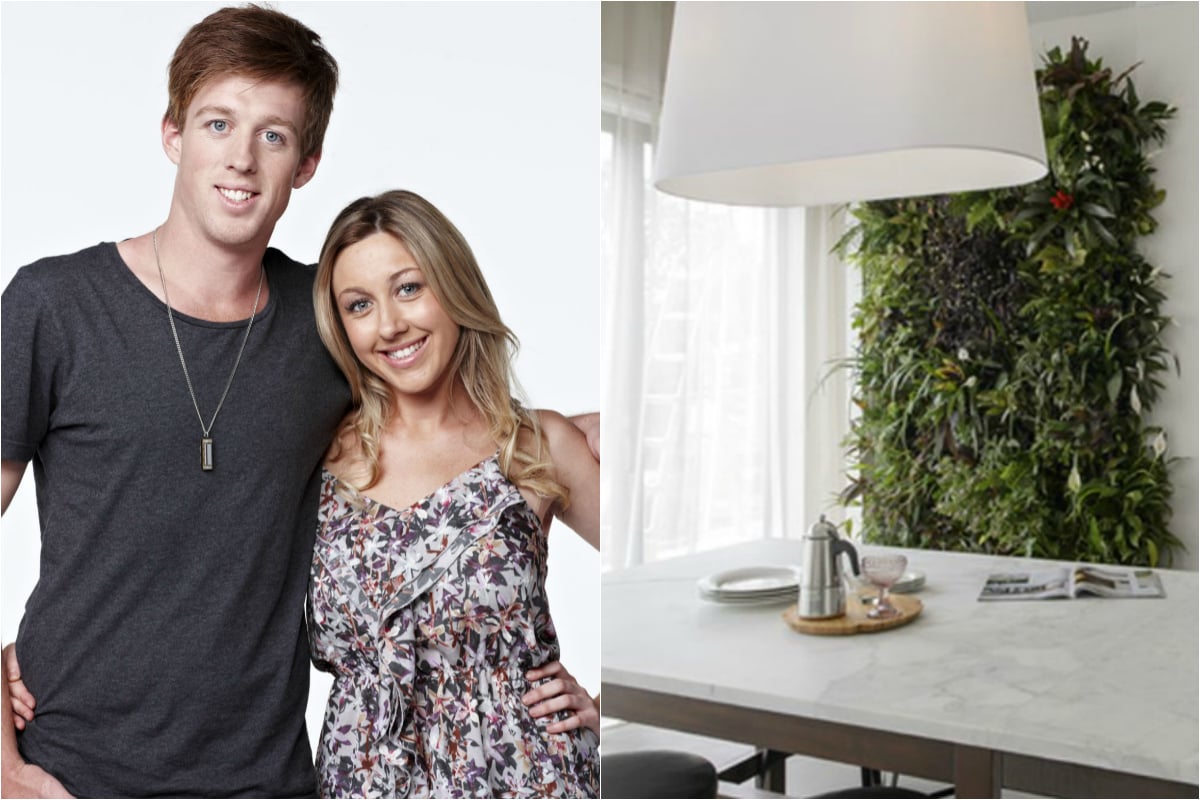 You'll remember Josh and Jenna from The Block 2011 and 2013 for their spectacular style as well as their fiery personalities.
Since appearing on the show, the renovation and design duo have been able to launch careers from their ability to renovate and design beautiful homes.
Jenna – who was a hairdresser by trade prior to The Block – has since studied interior design before the couple started their own Design School, where they take on 70 students at one time.
The couple – who also now have a two-year-old daughter, Freddie, with one more on the way – are speaking to Mamamia two weeks before they move into their "forever home".
Here, they share their top five design tips, which they don't just teach their design students, but follow themselves too.
1. Don't follow style trends.
Josh and Jenna strongly believe a lack of creativity currently exists within the industry, thanks to platforms such as Pinterest and Instagram providing everyone with the same inspiration.
"I can't stress this enough to my students: being unique and individual is the most important thing," Jenna tells Mamamia. "I think in the world of a saturated market, people are buying mass-produced products too often."
As Jenna explains, homeware giants such as Kmart – although great for cheap products – mean "people's homes are looking exactly the same".
"I think it's just really important to not follow trends necessarily but just more design to create a feeling," Jenna continues.
Josh adds: "Sometimes the trend won't make sense for the home you're actually working on. Design for the home rather than a specific style that will go out of date in one year."
2. Design more conversational homes.
This is one you don't hear often.
When asked what trend the design duo would like to see return, Jenna didn't hesitate with her answer: "We need to see more conversational homes."
"We're obviously focusing on technology and facing our sofa towards the television and we're losing that connection to people.
"So if there's going to be a trend that I'd like to see come back, it would certainly be that technology isn't the centre of your home."
3. Spend all your time on planning.
 

View this post on Instagram