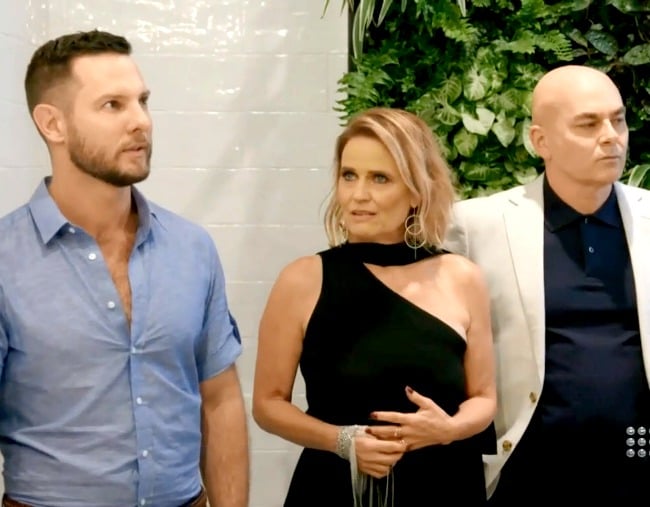 The Block's Hayden and Sara ran into a bit of trouble in Sunday night's bathroom reveal.
The judges criticised the couple's room for having too many design details – namely the vertical garden wall, which was apparently a big no-no.
"I am not liking anything that I am seeing in here," said Neale Whitaker, which was… tough.
"I feel this bathroom is not big enough.
"This thing behind me feels like two other people and I'm completely overwhelmed by it.
"It (vertical garden) dominated the room and not in a good way. This feels so over the top, it's just an ugly choice. It just doesn't feel refined. It's not high-end and I also find it quite dated."
Judge Shaynna Blaze agreed. She didn't like the brass taps, brass light finishings, statement tiles and garden, and said their job was "very weak styling".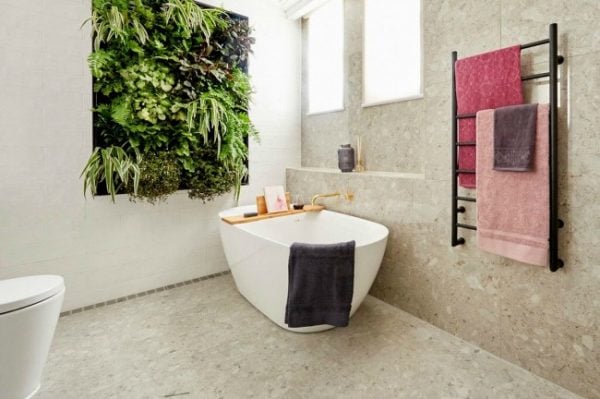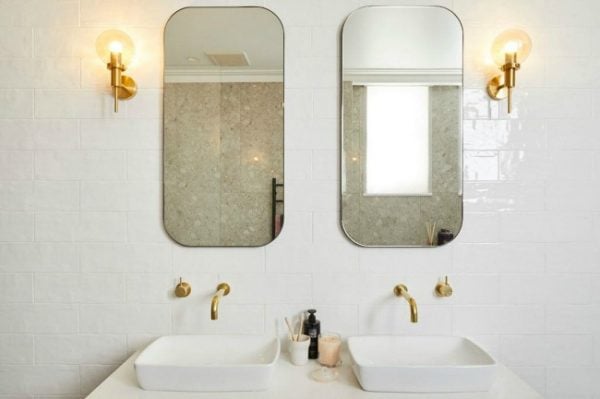 And okay... it might look a little out-of-place, and looking after a plant wall doesn't seem like fun, but surely they get points for creativity?
Unfortunately, the judges didn't think so. Hayden and Sara's mistakes earned them a score of 21.5, the lowest out of the five couples.
Sara - who has named the 'villain' of the 2018 season - was taken aback by the judges' feedback. As the scores were being added, she turned to Hayden and said "are you f**king serious?".
However, many fans weren't convinced either, showing their disapproval on Twitter.
#TheBlock less cocktails, more attention to detail..#hayden&sara

— MickO (@KungFu_Mosquito) August 12, 2018
Absolutely agree. Keith was right in his advice about vertical gardens- not practical. #9TheBlock

— ✨☯️ Shakti ♋️✨????????❤️???? (@95shakti95) August 12, 2018
Others thought the judges were a bit harsh.
I like Sara & Hayden's bathroom, Shayna is too harsh. #9TheBlock

— Me (@zgirl66) August 12, 2018
What the hell judges. Ripping Hayden and Sara's bathroom to shreds?! I thought it was awesome #TheBlock

— Kat Dumont (@Kat_Dumont) August 12, 2018
I can't stand Hayden and Sara but I actually really liked their bathroom ????????‍♀️ @TheBlock #9TheBlock

— Miranda (@miranda_gordon) August 12, 2018
The 'stone bathroom' issue.
Other drama ensued when Norm and Jess had a little internet shopping issue with what they thought was a stone bathtub.
Jess had a bit of buyer's remorse after she realised the bathtub was actually made of plastic. Oops.
Luckily the judges didn't seem too fazed and said it was a more practical choice that still looked luxe.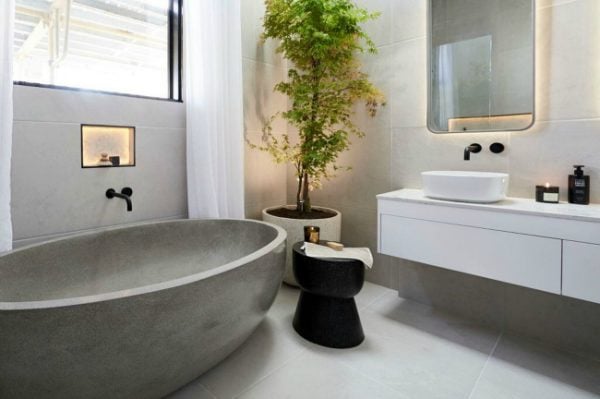 Still, it was enough to have fans concerned.
#9theblock lost me when they picked contestants who couldn't tell the difference between stone and plastic to build a multi million dollar apartment.

— Jodie Willis (@ltlblkdress) August 12, 2018
#9TheBlock 8.5 for a bathroom with a plastic bath expected to sell for over $2m again are you serious?

— Helen Kolovos (@helenekolovos) August 12, 2018
Honestly, I feel like every single comment tonight has been carefully crafted for the sole purpose of pushing Sahra's buttons #9TheBlock

— MandyKerr (@MandyKerr) August 12, 2018
I can't believe the judges are fine with the plastic bath! #9TheBlock

— Anouska (@AnouskaHaaket) August 12, 2018
Did they not realise it was plastic when it was so easy to get up to the apartment? Stone would be a real struggled to carry #9TheBlock

— Daryl (@xwickedmindx) August 12, 2018
#9TheBlock The Gumtree guy is probably counting his money!!

— Moosy (@CdvNat) August 12, 2018
Ultimately, in the end, Perth couple Hans and Christie won with a score of 25.5. The judges praised them for their use of terrazzo tiles and the creative use of a pot plant that looked like a crying man.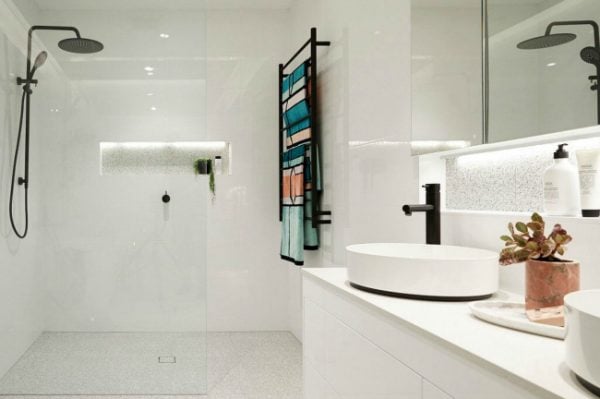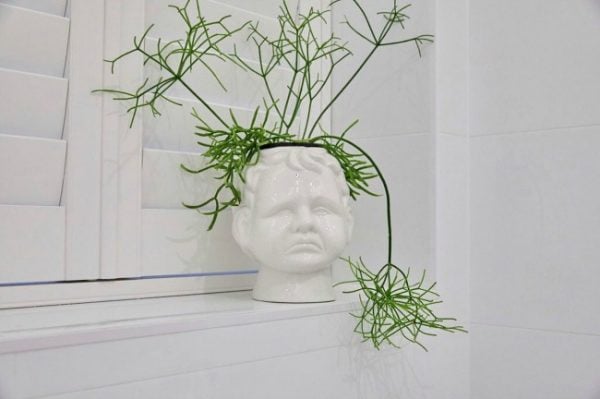 So to recap... unique, and slightly uncomfortable looking pot plants are in, and vertical gardens are most definitely out.
Did you watch the bathroom reveal episode of The Block? What was your favourite bathroom? Tell us in a comment.
Need a quick break? Want to win $100? Want to be listened to? Enough questions already? Do our quick survey now!