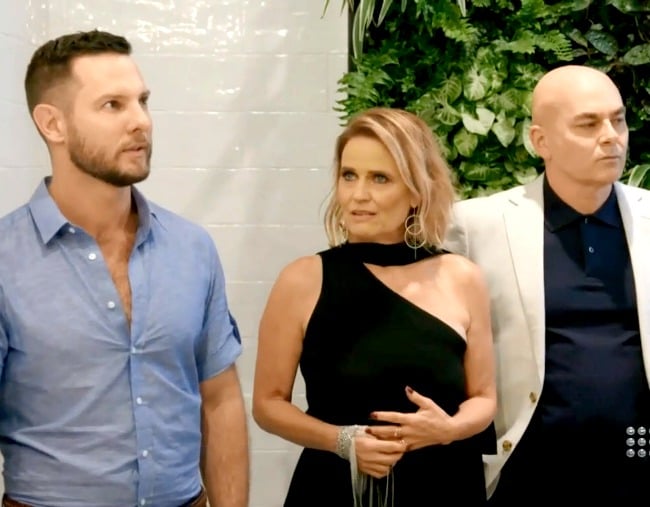 The Block's Hayden and Sara ran into a bit of trouble in Sunday night's bathroom reveal.
The judges criticised the couple's room for having too many design details – namely the vertical garden wall, which was apparently a big no-no.
"I am not liking anything that I am seeing in here," said Neale Whitaker, which was… tough.
"I feel this bathroom is not big enough.
"This thing behind me feels like two other people and I'm completely overwhelmed by it.
"It (vertical garden) dominated the room and not in a good way. This feels so over the top, it's just an ugly choice. It just doesn't feel refined. It's not high-end and I also find it quite dated."
Judge Shaynna Blaze agreed. She didn't like the brass taps, brass light finishings, statement tiles and garden, and said their job was "very weak styling".