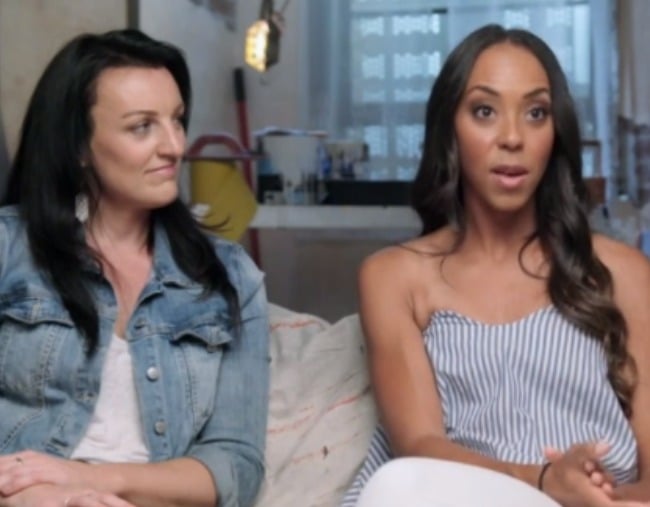 We have a Block cheatin' scandal on our hands, people.
You see, on Monday night's episode Carla did something a lil' bit naughty.
When the netballer's timber arrived on site, Carla decided to offer Luke, the onsite crane operator, a slab of beer to, erm, "crane" their timber to their penthouse apartment.
This is a big Block no-no.
Anywho, Luke said yes, did the job, and then foreman Keith found out.
*** Cue the dramatic Jaws theme music ***
"The rule was contestants don't use the crane this year at all," Keith explained.
"You've gone behind my back, you knew the rules, you broke them, and we are playing for big stakes on The Block.
"You can't cheat. There's no cheating at all."
Keith then told Carla the crane would move the timber back downstairs and the team would have to carry them upstairs themselves.
"Nah, that's fair," Carla responded. "I shouldn't have done it. We'll bring it down and we'll walk it up."
"The crane was still operating and no one was using it, so it was worth a shot asking," she later said to the camera.
"I guess that's part of playing a game. You know the rules and you kind of flirt with them and see what you can get away with."
Here's how Twitter reacted:
If they're not supposed to be using the crane, why didn't the crane operator say no?! #9TheBlock

— Kathryn Downey (@KathrynDowney) August 20, 2018