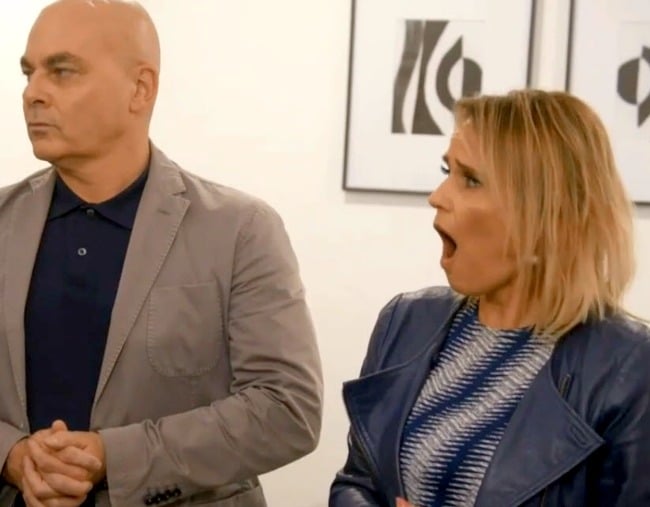 Sunday night's episode of The Block saw contestants reveal their guest bedrooms to the judges. But not everybody was pleased.
From the preview we were promised "wondrous walk-in-robes", "daring beds", "floating bedside tables," but there was a horrifying reaction to something hiding under one pair's bed.
"I'm frustrated!" said judge Shaynna Blaze dramatically in the preview.
But why, Shaynna?
Well, as it turns out it, it all came down to a rogue power point in Norm and Jess' room which Shaynna described as "the most annoying power point in the whole wide world".
The judges were led astray when they saw a phone charging cable poking from the pillows on the bed, but when they tried to find the power source, they realised the cable wasn't connected to anything.
Instead, the room was style over substance and the judges couldn't find the actual power points until they lifted up the bed and looked under, and they weren't pleased.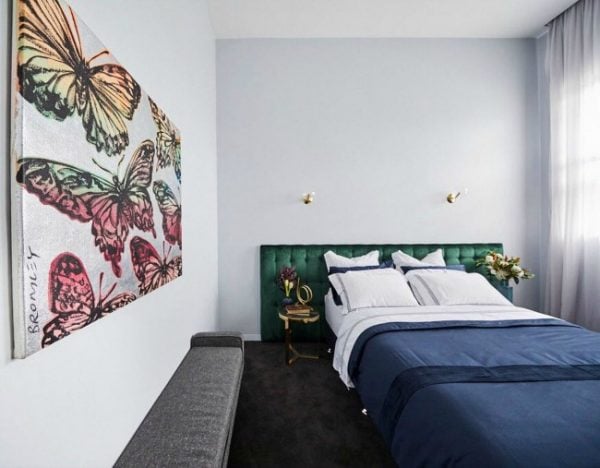 "That is just an insult to our intelligence," said Darren Palmer.
"That pisses me off.
"It doesn't function, what's the point?"
Watch the embarrassing moment here:
Across all five couples, the judges criticised the rooms for not being 'luxe' or finished enough.
The Block's 'villain' couple Sara and Hayden also copped major criticism for the furniture and styling of their guest bedroom.
"This is flat," said Neale Whitaker.
"This feels like a room in a boutique hotel that's ready to be renovated.
"In paring back, I think Hayden and Sara have thrown the baby out with the bathwater, because what's left is a pretty soulless room."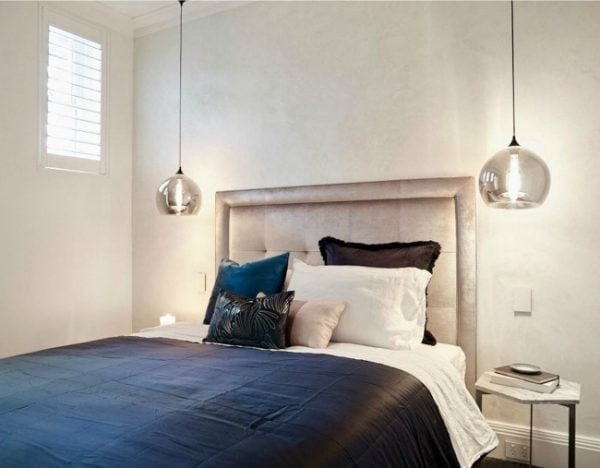 Shaynna criticised the couple for their use of pendant lights which were disproportionately sized to the bedside tables. Sara and Hayden didn't exactly take the feedback graciously.
"She's got those pendants in her bathroom," said Sara.
"She liked them on Instagram."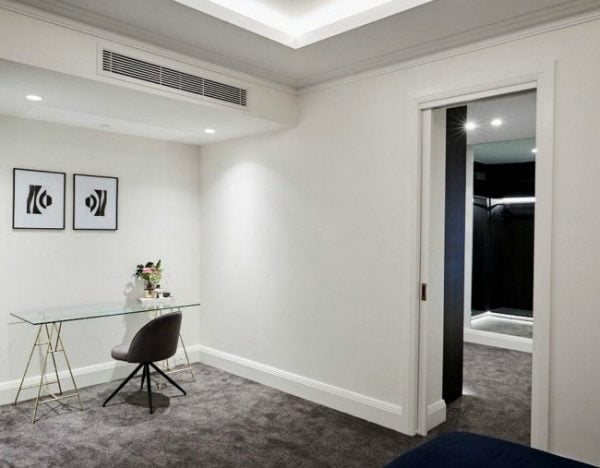 Bianca and Carla had the winning room with the judges responding very positively to their "modern, luxurious and glamorous room" which carried the theme of their wooden features.
They also loved their plush, velvet blue headboard and their light fixtures, the under-lit floating bedside tables and easily accessible power points... all things that earned them the top score of 26.
The only thing the judges took issues with was a strip of unpainted wall underneath the bedside tables - which clearly stood out as the tables were raised.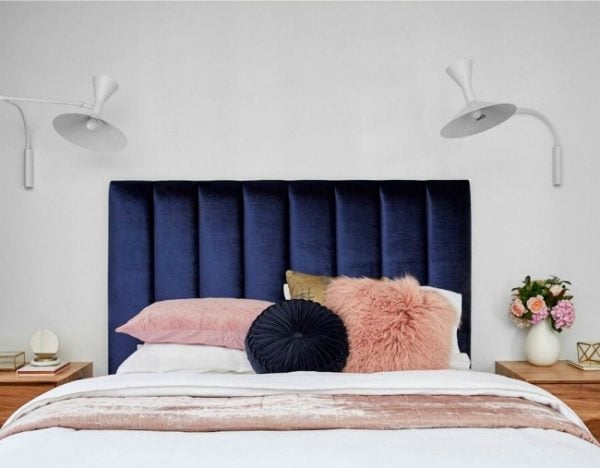 In other dramatic The Block news, although the preview hinted at a shock exit, this didn't actually happen.
Instead contestant Sara was left unhappy at her and Hayden copping the lowest score for the second week in a row, and made her feelings very evident.
"Disappointing is an understatement, it's actually devastating. Why do I have to be ridiculed on national TV?" she said in a piece to camera.
Hopefully we'll get to see a comeback from the couple very soon.