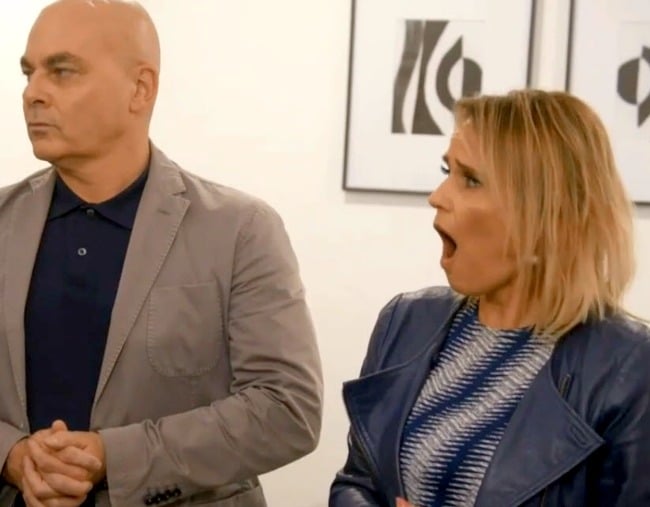 Sunday night's episode of The Block saw contestants reveal their guest bedrooms to the judges. But not everybody was pleased.
From the preview we were promised "wondrous walk-in-robes", "daring beds", "floating bedside tables," but there was a horrifying reaction to something hiding under one pair's bed.
"I'm frustrated!" said judge Shaynna Blaze dramatically in the preview.
But why, Shaynna?
Well, as it turns out it, it all came down to a rogue power point in Norm and Jess' room which Shaynna described as "the most annoying power point in the whole wide world".
The judges were led astray when they saw a phone charging cable poking from the pillows on the bed, but when they tried to find the power source, they realised the cable wasn't connected to anything.
Instead, the room was style over substance and the judges couldn't find the actual power points until they lifted up the bed and looked under, and they weren't pleased.