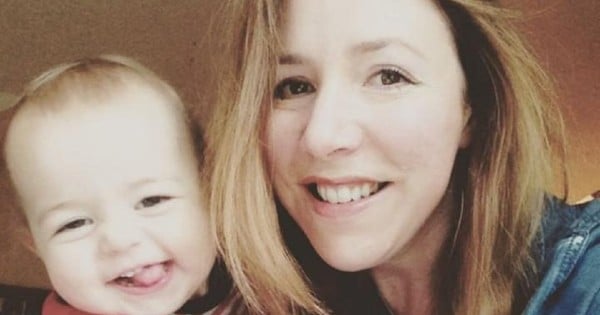 Georgina Fuller admits she spends way too much on her daughter.
Only two, Jemima is one lucky little girl not just because her mum loves spending so much money on her but because there's so much more to buy.
Walk into any children's department and you'll often be faced with endless choices for girls and a token selection for boys.
Because girls love to shop, and so do their mums, especially in the Western World where we've been weaned on Gilmore Girls and other shopaholic-esk influences.
Georgina has written a confessional essay for The Telegraph in the UK called "Why I spend more on my daughter than my sons", saying she spends more money on her daughter than her two sons combined.
She explains this by citing research into Western mums who just love dressing their little girls up like dolls – well, they just look so cute all dolled up – where as when it comes to boys it's more about functionality.
Retailers use lots of tricks to get us to spend more. Article continues after this video.
Plus the fact her youngest received all of his older brother's hand-me-downs so there wasn't much need to shop up a storm for him.
"In my case, this is partly because four-year-old Edward was handed down most of his belongings from his brother Charlie, seven – but mainly, it's because clothes and toys for little girls are so much prettier," she wrote. The study she cited came from Sainsbury Bank which found that parents spend just over $500 AUD more on their daughters than they do on their kids in a calendar year. According to the Family Finance Report released by Sainsbury Bank, this overspending on daughters continues until they are at least 18.
There's just one problem with all of this.
By spending more on her daughter than her two sons combined, is she valuing her daughter above her sons?
By lavishing her daughter with every cute outfit on the market, is she highlighting this fact to her boys?
She says her boys don't really care about stuff. They just want to get dressed in anything, run around and play where as her daughter – at just two – appreciates and values each and every new purchase.
But what is this teaching her daughter? That material possessions equal love and happiness?