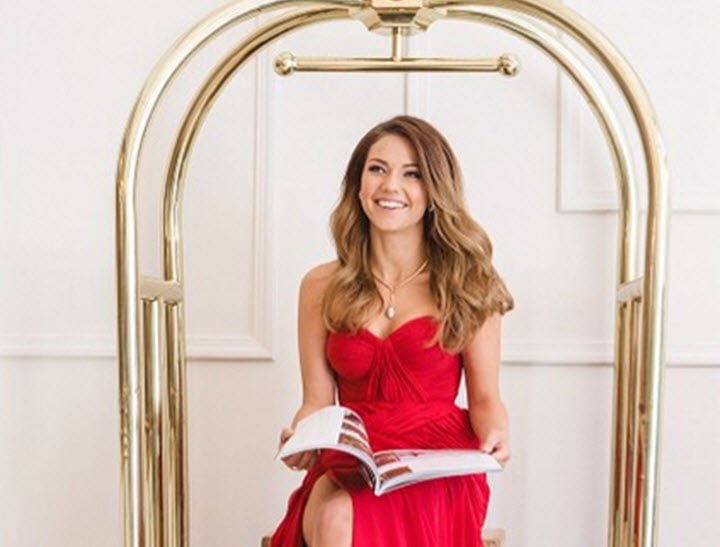 #Equality… kind of.
We are all familiar with the concept of The Bachelor.
A man chooses between 23 women, who must perform different tasks to prove their affection for him.
The concept is… outdated. We love it, despite, not because, of its inherently sexist premise.
But change is in the air. In a cultural REVOLUTION (of the very small variety), a woman has now been given the power and will be able to choose between 14 men in The Bachelorette tonight.
And we have a good feeling that this season is going to be better than The Bachelor. Because:
1. We know Sam Frost is a decent human being.
Unlike some of the other leading Bachelors (cough, Blake, cough), we already know Sam Frost is a lovely person. She let the girls who arrived late to last season's The Bachelor as intruders bunk in her room as the other bachelorettes bluntly refused.
We have also watched 20 episodes in which she proved time and time again that she was on the show for the "right" reasons, and by right reasons we mean not to get publicity (cough, Blake, cough).
2. We are going to watch men vying for Sam's affections by doing ridiculous things.
Oh how the tables have turned. No longer will it be women being forced to change tyres or eat dirty street pies.
Now, the men will have to complete ridiculous challenges in order to prove their love to Sam and we can only assume they will be glorious things like "learn to dance the salsa" or "make a three-course meal from scratch."
Brilliant.
3. She can sympathise with the other side.
Most of us are aware that the season two's Bachelor Blake Garvey decided to propose to the lovable Sam Frost before rudely dumping her for the third runner up, Louise Pillidge.
Because of this, we're fairly certain that Sam is well aware of the heartbreak that can come as a contestant, and as such, will handle rejection like a pro.
This season's Bachelors on The Bachelorette (post continues after gallery)