Last week, I wrote about why I'm firmly Team Courtney.
Now, I'm going against what millions of The Bachelorette fans are dreaming and praying for, and declaring that Matty J should not be the recipient of Georgia Love's final rose.
*Braces for the wrath of Australian women…*
Hear me out.
I'm not saying Matty J isn't the most amazing, beautiful, loving and caring man to ever grace our television screens since… well, since ever, if we're being totally honest.
I'm just saying that I don't want him to win.
He's into Georgia, it's plain to see.
Heck, he's even said that he has fallen for her "hook, line and sinker".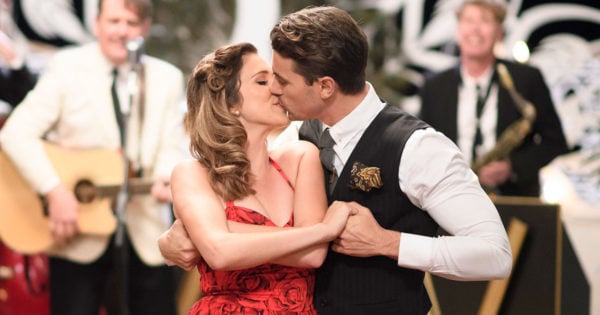 Which is why he needs to be saved from becoming the 2016 male version of Nikki Gogan.
There's another, overarching reason I don't want him to be the final man standing...and yeah, it's pretty darn selfish.
Have you ever stopped to think about the fact that Matty J ending up with Georgia means there's NO CHANCE of Matty J ending up with YOU?
Listen to the latest episode of Bach Chat, the podcast where we talk all things Bachelorette.