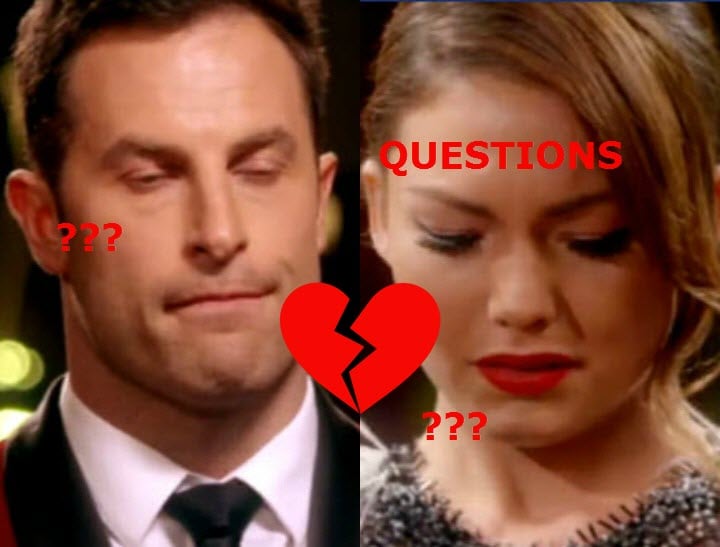 WARNING: THIS POST DOES NOT CONTAIN ACTUAL SPOILERS.
Strap yourself in Frost fans, The Bachelorette Finale Week is upon us and you know what that means?
COMPLETELY UNFOUNDED SPOILERS AND ABSURDLY SPECULATIVE COMMENTARY.
We've been scouring the net for information all bloody day and all we've discovered is that Sam is a) not pregnant b) in love. Yeah, duh. Ugh.
Everyone is remaining tight lipped and terrified of their privacy contracts, so we're no closer to knowing who will take home the final rose.
But someone must! The trailer even confirmed it.
Watch the trailer here (post continues after video):
What other secrets does the trailer hold? What teenie tiny, tease-y clues can we find hidden in it's expansive 30 seconds?
Well, everyone is in love now, for one.
The Men are ALL bloody saying it. Sam, however, is staying tight lipped (she is good at keeping secrets, after all), but unfortunately for her (would we say unfortunately?) she has a face and THAT FACE is riddled with potential spoilers.
Here's how she reacted when Sasha said "I'm falling more and more in love with you".
I call it the Yeah Duh You Say It Literally Every Two Minutes: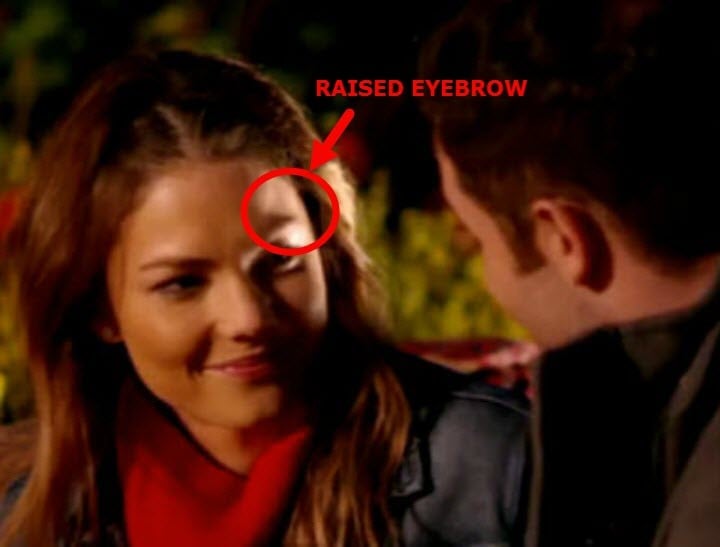 And here's how she reacted when adorkable Richie revealed "I am falling for [indecipherable]", while pushing her hair behind her ear.