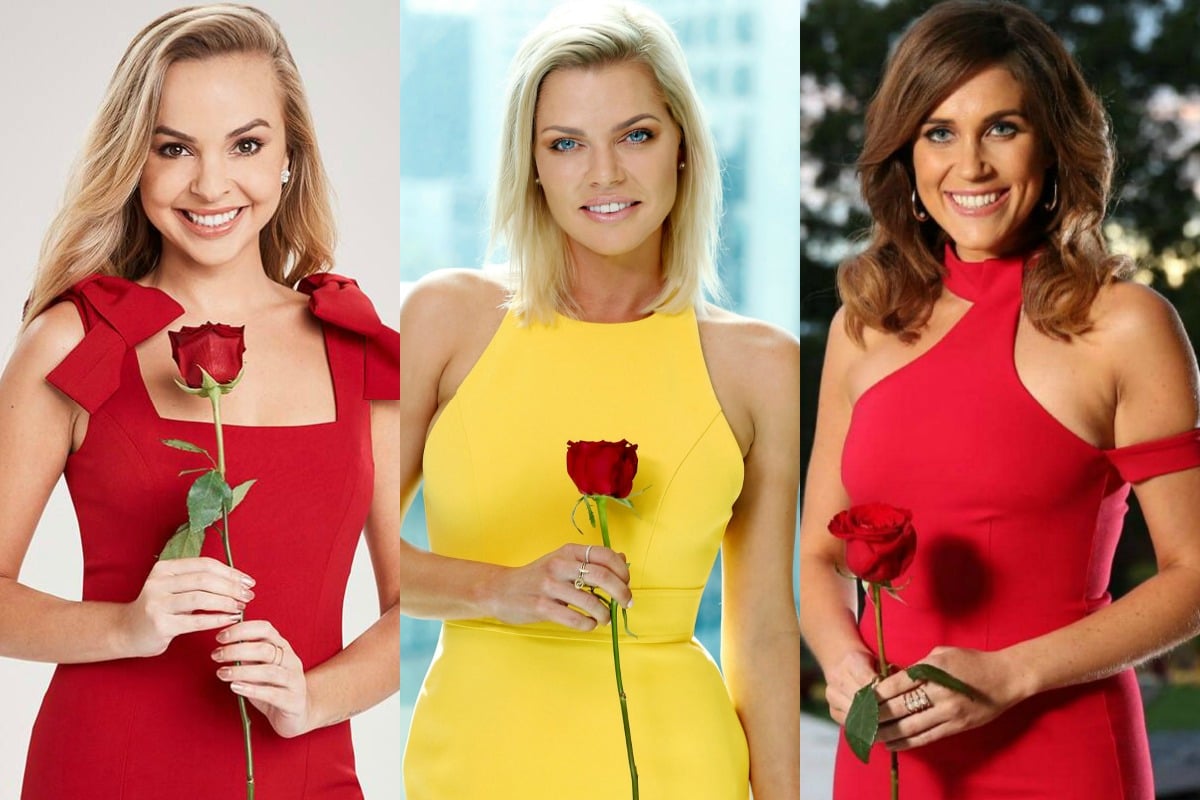 To catch up on all the Bachelorette Australia 2019 recaps and gossip, check out Mamamia's recaps and visit our Bachelor hub page.
It's a truth universally acknowledged that not all Bachelorette seasons are made equal.
Some give us epic love stories like that of Georgia Love and Lee Elliott. Others give us short term romances that fill the pages of tabloid magazines for months to come. And others give us… stairs. 
A whole lotta innuendo and gossip and rumours about possible sex acts on stairs and it's a lot for us.
Bachelor contestants translated. Post continues after video. 
Having said all that, we'd watch all of them again in a heartbeat. For the drama. And also the… gossip.
Because we don't have time for that, we thought we'd take a little trip down memory lane and rank our Bachelorette seasons from what the heck was that to YES IT'S DEFINITELY LOVE FOREVER AND EVER AMEN.
5. Ali Oetjen's season.
Look.
We love Ali. She's a super smart businesswoman and one time she Stage Five-Clinged that Tim bloke and that made us giggle a little bit.
But the general consensus was that no one was particularly invested in Ali's love story.
Maybe it was because we'd just watched her story play out on Bachelor in Paradise (… and on the stairs) or maybe it was because she followed Sophie Monk and we'd gotten used to a little more bogan chic in our bachie ladies.
However, this season did give us the gift that is Ivan "I wanna be a sh*t Channing Tatum" Krslovic and we'll be forever grateful for that.
We'll never fully recover from what he did with those avocados.