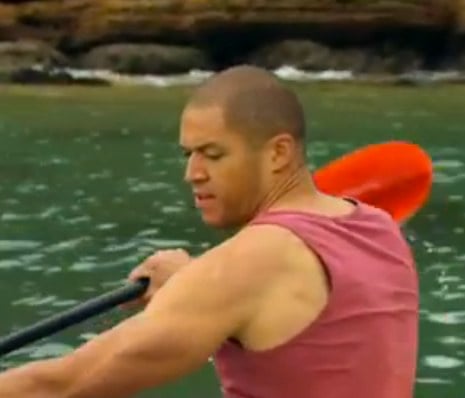 By ROSIE WATERLAND
Shhhh. Everybody be quiet. Our Bachie is doing some serious kayak-thinking. You can just tell by the way he's flexing his muscles that he really respects women. Something about love something something water/boats/sunshine.
Cut to Ridge Forrester's house, and the ladies are just casually sitting around in the living room being totally casual with each other just casually chatting about casual things.
And oh look! We were just totally sitting here being totally casual and Osher has unexpectedly arrived to pay us an unexpected visit! But we were just sitting here being casual! etc etc etc. Osher's hair has the date card. He informs those struggling to follow along that it is the date card. He leaves, and heads straight to Priceline to get a fresh box of Nice 'N' Easy.