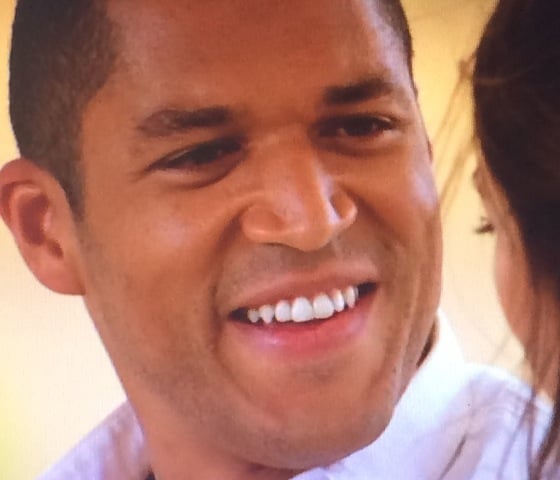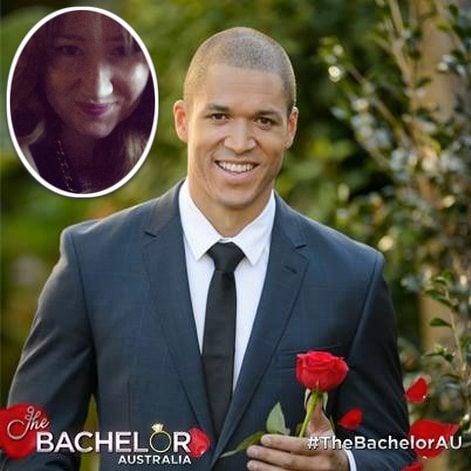 By ROSIE WATERLAND
This is it, you guys. We're finally here. The final episode of Bachie.
We've watched as our hero made his way through 30 women in tight, sequin dresses. We've watched him struggle to let more and more of those ladies go; cursed by the strict monogamy rules set in stone by the cold-hearted Sandra Sully of Network Ten.
We've seen Osher's glorious hair reach heights we never thought possible. We've seen accidental feminist Laurina be crowned the rightful queen of Dirty Street Pies. We've seen Gushica confuse Bachie's peen with her slow-blinking forehead sex and Canadian Horse Killer Girl cry about not being able to change how awful she is as a person. We've seen Bachie TOUCH HIS EYE.
And here we are.
Update: Read this morning's breaking bachie news about why Channel 10 cancelled post-finale interviews here.
After really connecting with each other on this incredible journey of love, the end is finally in sight. And the show that forced multiple women to compete for a man's love by riding a mechanical bull is finishing things up the only way they know how:
WITH AN EPIC FINAL FIGHT TO THE DEATH
IN THE EXOTIC WILDERNESS OF AFRICA.
It's Sam vs. Lisa, and one woman is going to walk away tonight having successfully completed her life's proudest achievement: Beating 29 other women for the love of a man who dances at Hen's Parties on the weekend.
Let's do this.
OH MY FREAKING GLOB. FOR THE FIRST TIME EVER, WE OPEN ON OSHER!
And it's everything I ever imagined: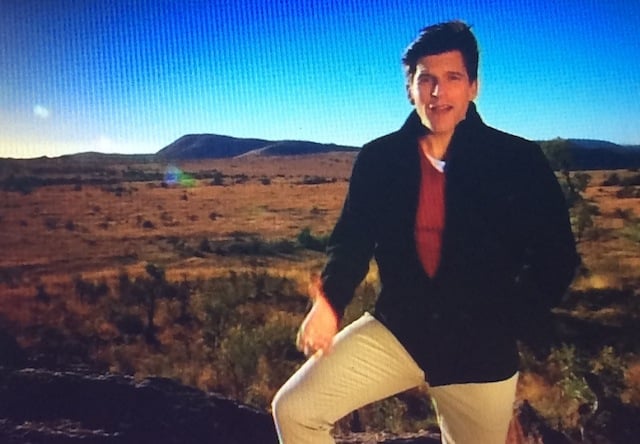 Look at him standing on that clifftop, his leg perfectly positioned in his AFRICA-themed tan pants.
And Oh. Holy. Oprah. THE LEGENDS WERE TRUE: His hair CAN blow in the wind! Look at that little tuft fly! I'd heard it whispered by those more hopeful than me but I never dared believe it. Now, no matter how this thing turns out, we can be happy in the knowledge that we have truly witnessed a Bachie miracle this evening:
THE LEGENDS WERE TRUE
Cut to a little package of Lisa. Her strengths as a potential mate: Very acceptable womb.
Cut to a little package of Sam. Her strengths: A 'goofy awkwardness' that Bachie likes.
This is going to be a nail-biter.
DESERT! GIRAFFES! ELEPHANTS! WATERHOLES! SUN! etc etc etc. Looks like Cape Town wasn't AFRICA enough so now we're in AFRICA Africa. The one that looks like The Lion King. Because apparently there are only two places in Africa: Cape Town and Lion King land.
TIME TO MEET THE BACHIE FAM!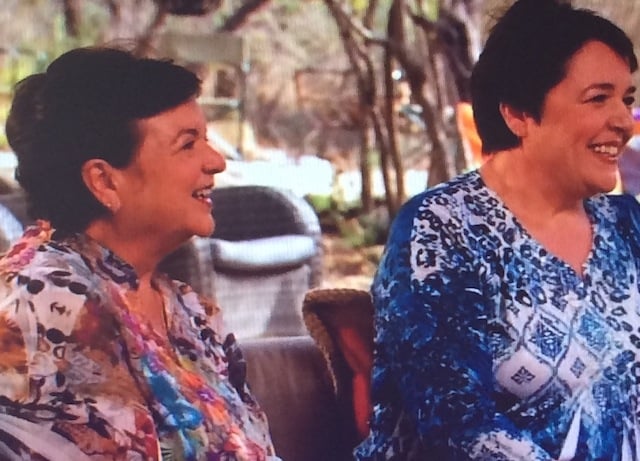 Mummy Bachie and MASSIVE C-WORD Aunty Dee.
Mummy Bachie and Aunty Dee have flown all the way from Australia to visit Bachie in Lion King land. Mummy Bachie brought along Aunty Dee because she's a hard-arse BITCH, and she's going to grill the final two ladies. You know – to find out why they keep insisting on having slow-blinking forehead sex instead of actual peen sex with Bachie's peen. Lack of actual sex makes Bachie sad and THEY ARE VERY PROTECTIVE OF THEIR BACHIE, OKAY?
YES. We get a video message from the Sassy Bachie Granny back in Perth! Sandra Sully wouldn't pay to fly her and all of her sass over to Lion King land. She tells Bachie that she's really proud of him for dating 30 girls, and convincing two of them that he's going to propose, before leaving the unlovable loser to fend for herself in a herd of Wildebeests.
#NumberOneGrandson!
LISA MEETS THE FAM.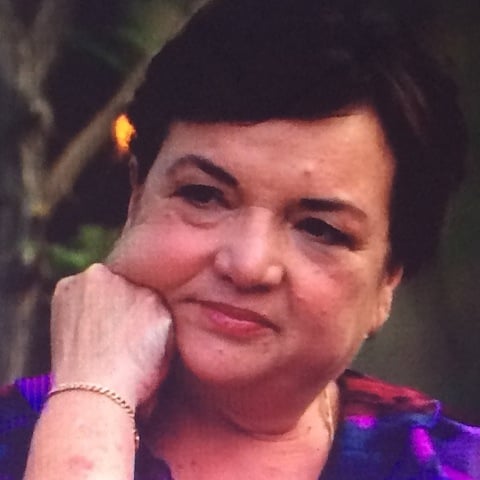 She talks to Mummy Bachie on some AFRICA-themed chairs by an AFRICA-themed pool. Mummy Bachie tells Lisa to tell Bachie that she loves him, or he will DUMP HER ASS.
Scary Aunty Dee time!
Scary Aunty Dee is actually not so much Scary Aunty Dee as she is Sensible Aunty Dee. She asks questions that seem to confuse Lisa, like "You live in different states. How are you going to make it work?" and "How do you know he's The One? You've never even had an argument."
Lisa brain no compute.
SAM MEETS THE FAM.
She talks to Mummy Bachie on some AFRICA-themed chairs by an AFRICA-themed fire.
Sensible Aunty Dee time!
Aunty Dee seems very concerned about whether or not Sam's womb is operational. We know that Lisa's is, because she hugged a little poor boy at that school in Cape Town yesterday. But can Sam handle raising Bachie sperm?
Yes, apparently.
POST-MEET DEBRIEF.
Mummy Bachie and Sensible Aunty Dee discuss how they can possibly circumnavigate Sandra Sully's rules so that Bachie may keep both his girlfriends. Adoption is thrown around as a legitimate option, but Bachie really needs them to choose one or the other.
Gasp! THEY REFUSE TO BLESS ONE GIRL. Mummy Bachie cries at the injustice of President Sully's harsh laws on romance.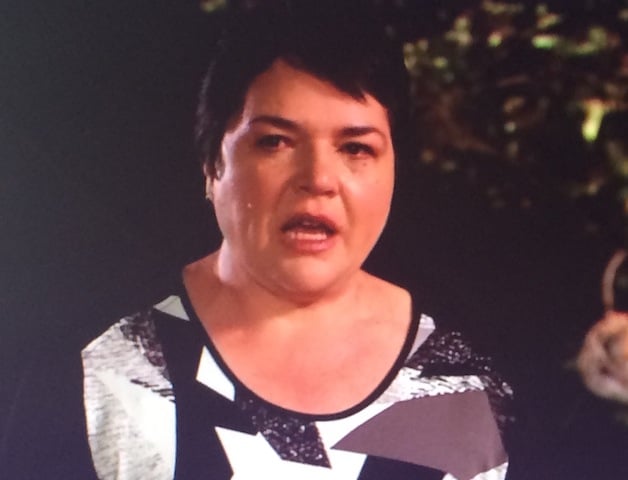 WHAT KIND OF MONSTER TRIES TO CONTROL LOVE? WHY CAN'T HE HAVE BOTH, SANDRA? WHY?
LISA'S FINAL DATE.
They fly over Lion King land in a hot air balloon. It's really romantical. Just Bachie, Lisa, and this guy: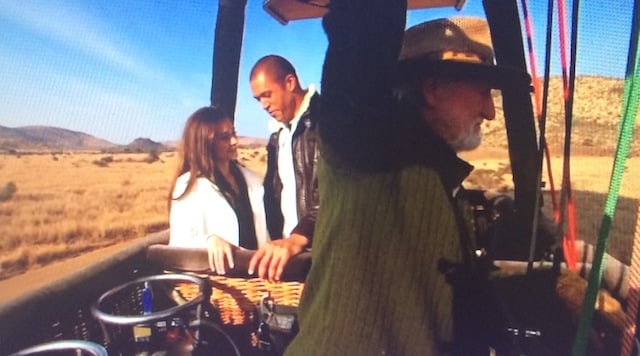 Lots of "I can't believe this! Look at how pretty South Africa is!/This is so much more AFRICA than that other Africa we were in yesterday!/What a fun thing this is to do when touring this country!/Fly SouthAfricaAir.com!" etc etc etc
They do some more AFRICA things, then they go and sit in a place. Bachie really, REALLY wants Lisa to say that she loves him. After her hold-out of the L-Word last night, he's worried he's not going to get to collect the complete set. Humiliiating, unreturned 'I love yous': GOTTA CATCH 'EM ALL!
Lisa talks about their first date and how amazing it was. Then she talks about their second date and how amazing it was. Then she stops talking because those are the only two dates they've been on.
Please don't tell him you love him Lisa! Hold your ground! Tell him he touched his eye and BAIL.
Oh. She tells him she loves him. Because love and romance and AFRICA etc.
GOT YOU, BITCH. THE COMPLETE SET.
His reply? "That's beautiful. Thank you. Do you know how happy that makes me feel?"
NOT HAPPY ENOUGH TO SAY IT BACK. THAT'S HOW HAPPY.
Oh Lisa. He called your bluff. You had better hope you win now, or your face is going to be sooooo red.
I miss Laurina.
End date.
SAM'S FINAL DATE.
They go on Safari. AFRICA. Etc.
Bachie and Closet Bogan Sam try to list all the animals they know while they're driving to Lion King land. They manage five. But they help each other count and it's very sweet: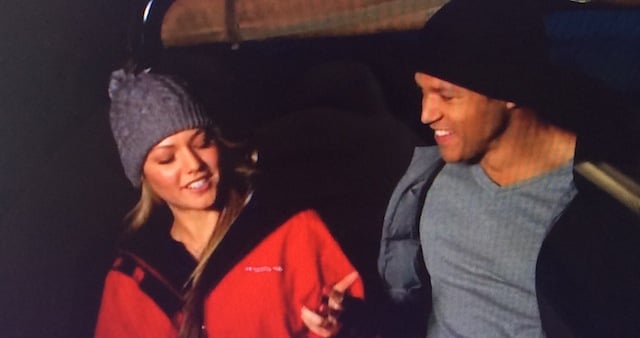 Nobody help them! They need to learn.
They see some Lion King stuff. Bachie has a basket and they sit on a rock and look at AFRICA. Bachie wants to reassure Sam that it's definitely a REALLY big deal that she's in the top two. Of 30. So can she calm the fuck down, or what?
Sam gets confused about how life works and thanks Bachie for the continent of Africa. He humbly accepts her gratitude. Then she gets real for a second, and says that she feels low, but it's okay because the emotional lows are 'normal', and all 'part of the journey'.
Um… NO. THEY'RE NOT.
The emotional lows that come with admitting your love for a man who refuses to say it back to you because he does't want to hurt his other girlfriend's feelings are NOT FUCKING NORMAL. Not even in the Lion King part of AFRICA. DID LAURINA TEACH YOU NOTHING?
Bachie and Sam go and sit in another AFRICA location. Much AFRICA-related stuff.
And DING DING DING DING DING DING DING! Bachie actually just used the words 'authentic African experience'. Just in case we weren't getting that from all the shots of lions and sunsets. Not surprisingly, he was describing another AFRICAN choir, because that's the only thing that Channel Ten intern Neil considers to be an 'authentic AFRICAN experience'. If Africa isn't AFRICA enough to be written as AFRICA, you might as well be in Dubbo.
End date.
BACHIE THINKING TIME.
He takes his shirt off and thinks by the AFRICAN pool: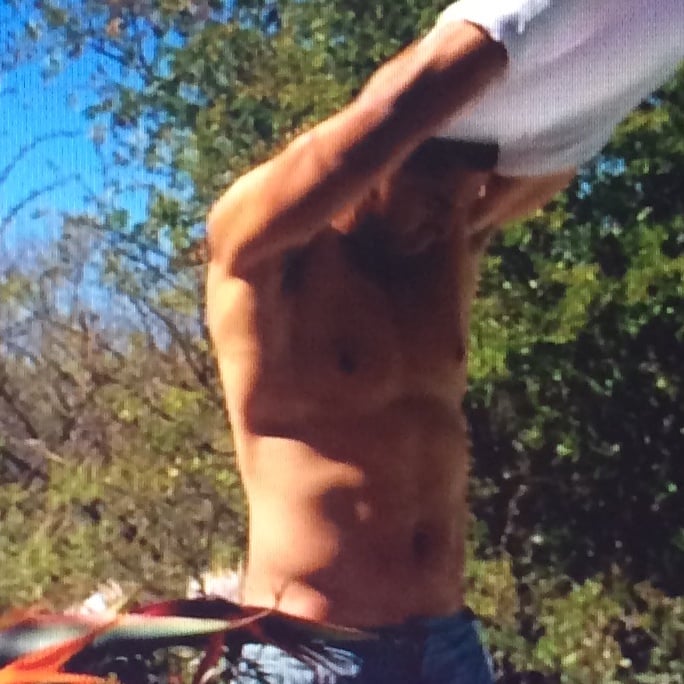 It works!
HE HAS DECIDED. One girl is officially getting left in Lion King land.
Shots of Sam and Lisa getting ready. Both look worried. Both are wearing gowns covered in glitter vomit that don't look at all out of place in the wilderness.
Awww, and look! Someone at Channel Ten has laid Bachie's clothes out for him!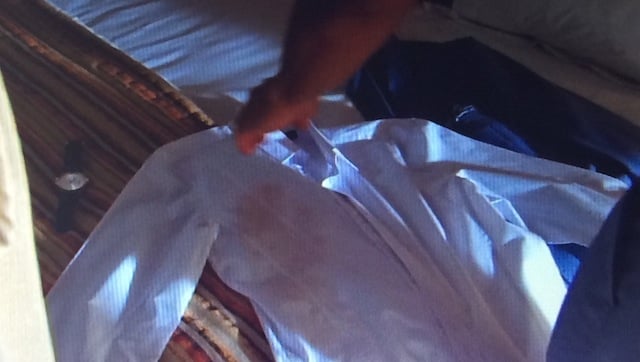 I bet it was Osher's Hair. He knows that Bachie has trouble with buttons.
IT'S TIME.
Oh, this is too good. Bachie is standing between two glorious, colourful peens: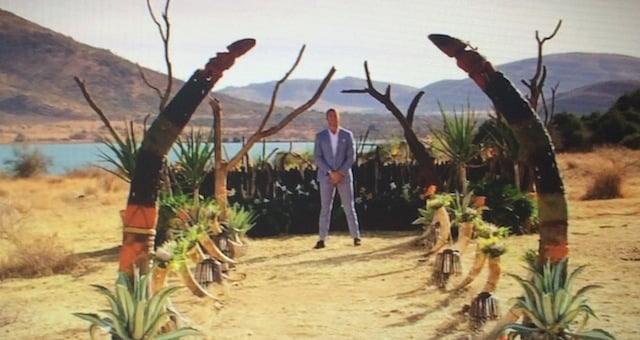 This must be his way of making it clear: The girl he chooses must be willing to graduate from Forehead Sex to Peen Sex IMMEDIATELY. No more of this forehead jizz bullshit.
STOP. IT.
BE. STILL. MY. BEATING. HEART.
Osher has come to meet Bachie between the two colourful peens. I don't think I've seen anything more perfect in my entire fucking life. OH MY GLOB CAN THE SHOW JUST END RIGHT HERE PLEASE FOR THE LOVE OF OPRAH AND TELEVISION AND ALL THAT IS HOLY: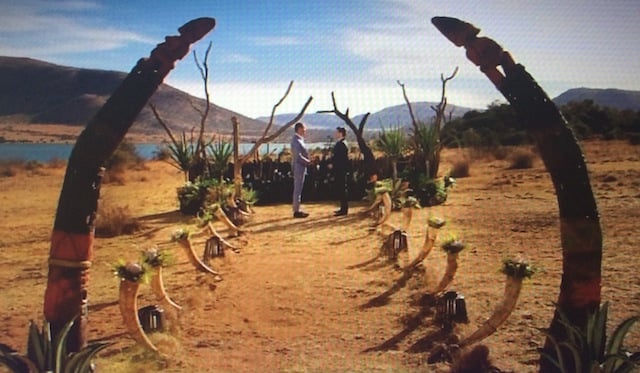 Look at them. I'm convinced that they're about to run away together: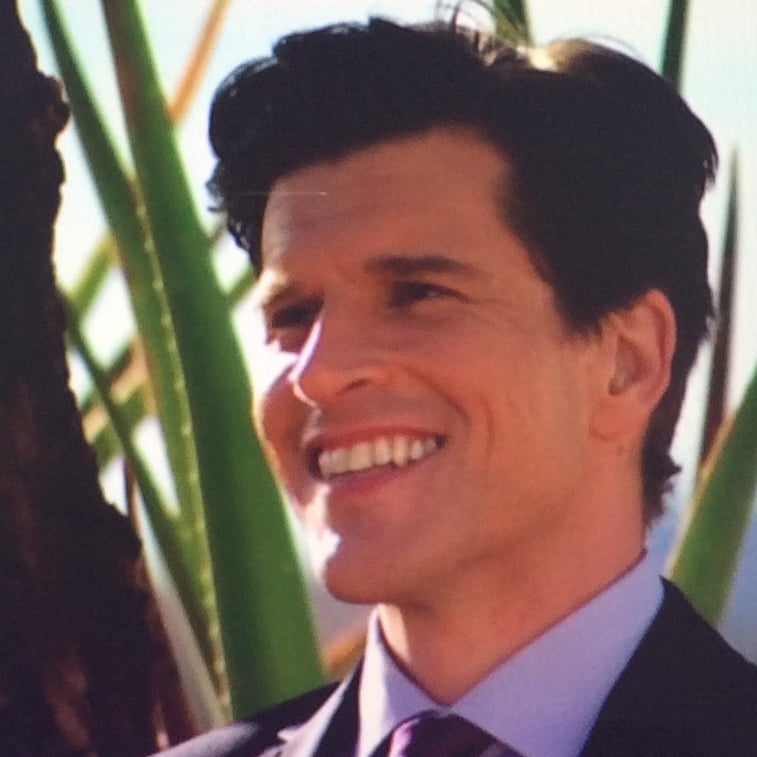 Be mine Bachie!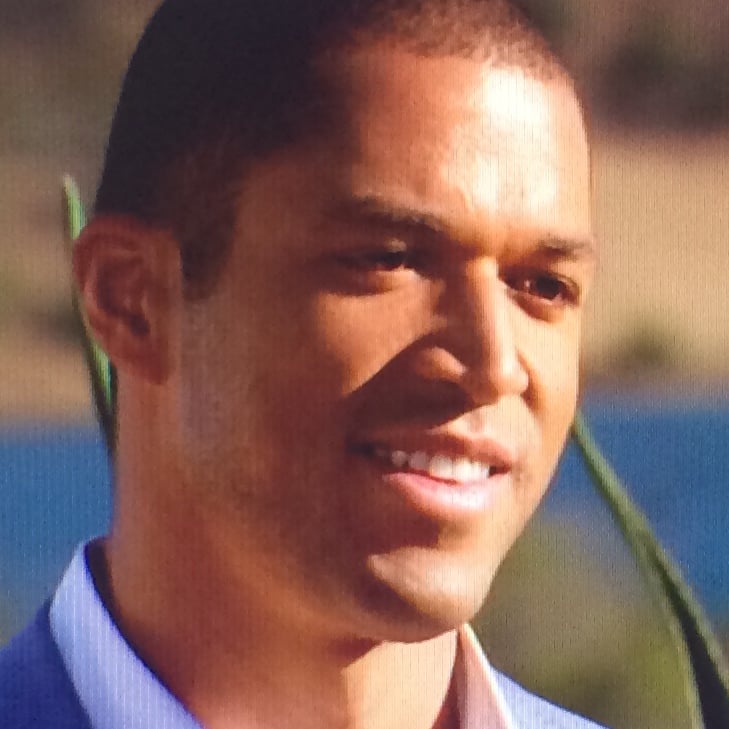 Forever and always, my love.
IN MY WET FOREHEAD DREAMS.
Sigh. They have a bro-chat and Osher's hair leaves.
THE FIRST CAR IS PULLING UP. This is obviously going to be the girl who gets booted.
I. Can't. Take. It….
IT'S LISA. IT'S FUCKING LISA.
She meets him between the two colourful peens. He talks about how much he loves her. And then… PSYCH! But not enough LOSER! I'm picking SAM!
Here's her face at the exact moment she realises she's going to have to try and survive alone in Lion King land: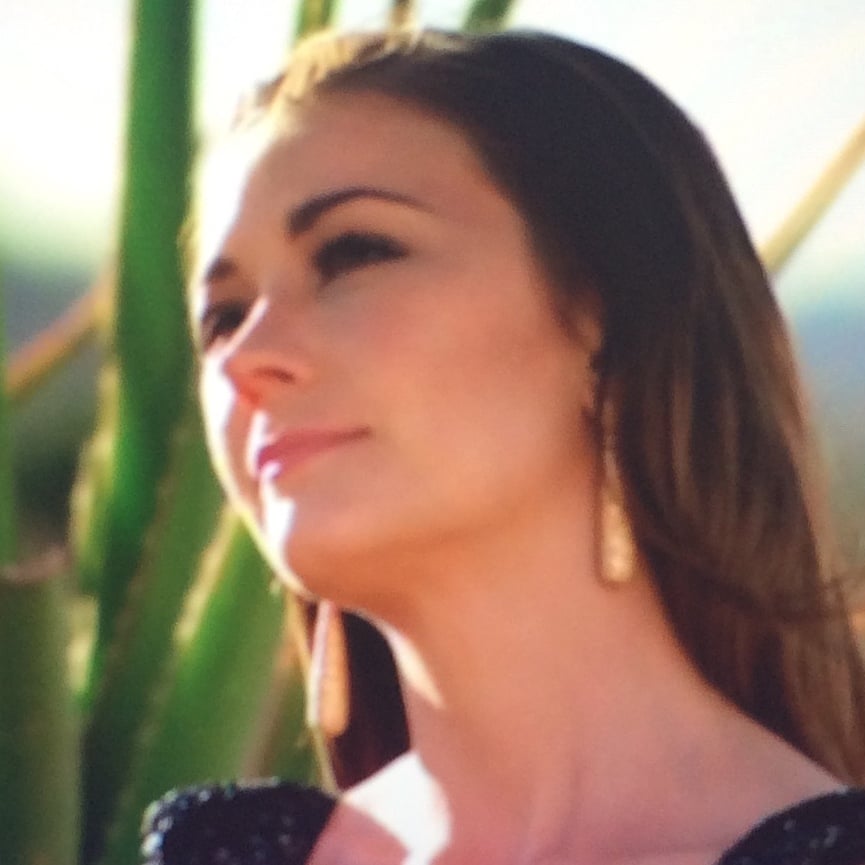 How could a man with 29 other girlfriends ever hurt me?
WHAT A DIRTY FREAKING STREET PIE HE IS! HE FORCED HER TO SAY SHE LOVED HIM WHEN HE KNEW HE WAS GOING TO PROPOSE TO ANOTHER GIRL.
I TOUCH MY EYE TO YOU SIR! #DirtyStreetPie
Lisa goes on about how blessed she is, before being driven to the nearest waterhole and left to fend for herself.
Oh glob. Alright, let's get his over with.
Sam's car pulls up. She meets Bachie between the two colourful peens. He proposes. Romance. Love after three dates. AFRICA. Etc etc etc.
He BUNDA pulls out a BUNDA glorious BUNDA ring that I'm pretty sure is from BUNDA because yesterday he went shopping at BUNDA and the box says BUNDA. (#BundaForRosie)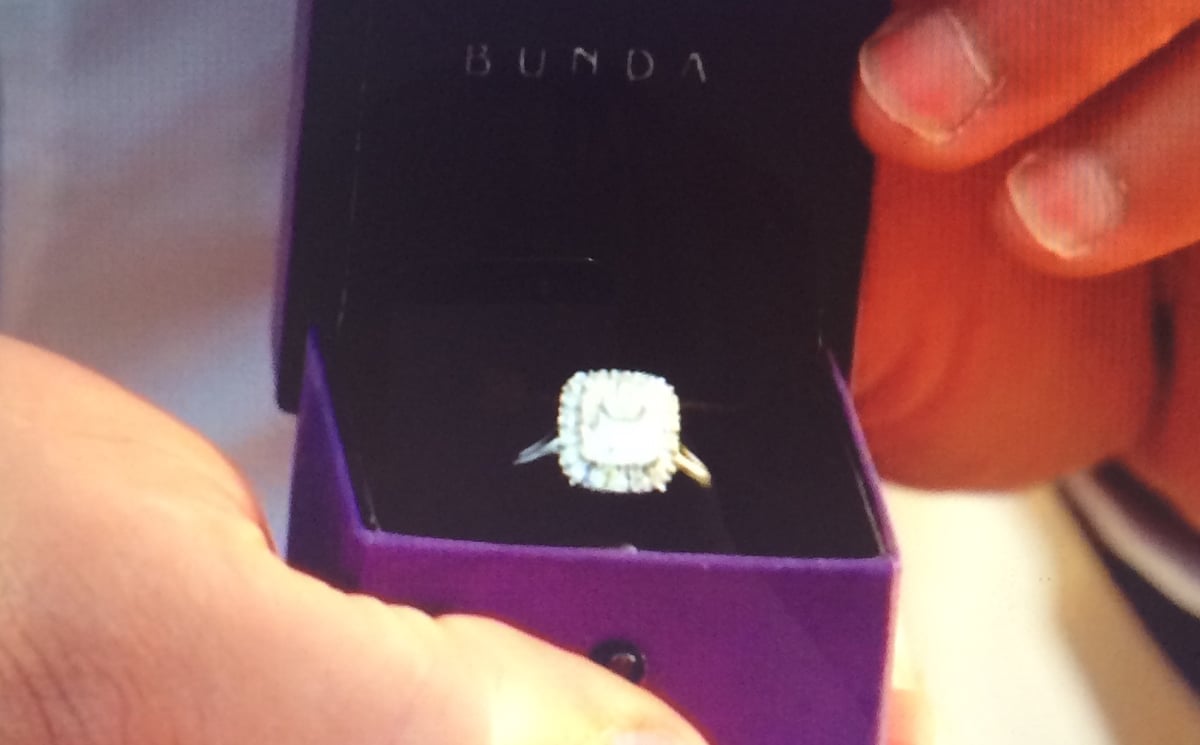 I think it's from BUNDA.
He says he's never been more sure of anything. Then he stumbles on one of his cue-cards and Sam kisses him to save face. They are definitely meant to be.
Then, because AFRICA, mid-kiss, we cut to a very unimpressed lion. Because AFRICA: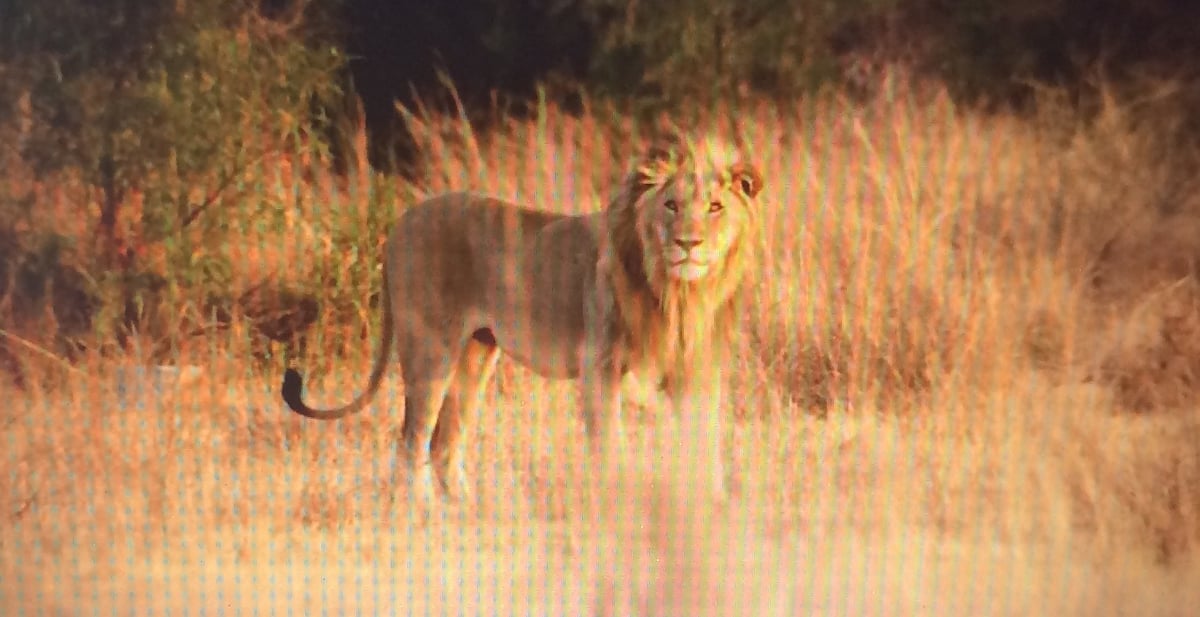 "He should've picked Laurina."
We close on a super romantic shot of Bachie and Sam kissing between two colourful peens.
And that's it, you guys. The end. I've enjoyed this, but I'm now going to go and rock back and forth in the foetal position for 48 hours. Or at least until I figure out where Osher lives. (#SaveOsher)
Because BACHIE.
Don't be a Dirty Street Pie – like Rosie Waterland on Facebook right here.
Update: Read this morning's breaking bachie news about why Channel 10 cancelled post-finale interviews here.
Missing Osher's hair already? RELIVE ALL THE MAGIC RIGHT HERE:
In other news, Osher Gunsberg makes his own podcasts, which are fun, interesting and you can listen to them while picturing his excellent Bachie hair. Check them out here.