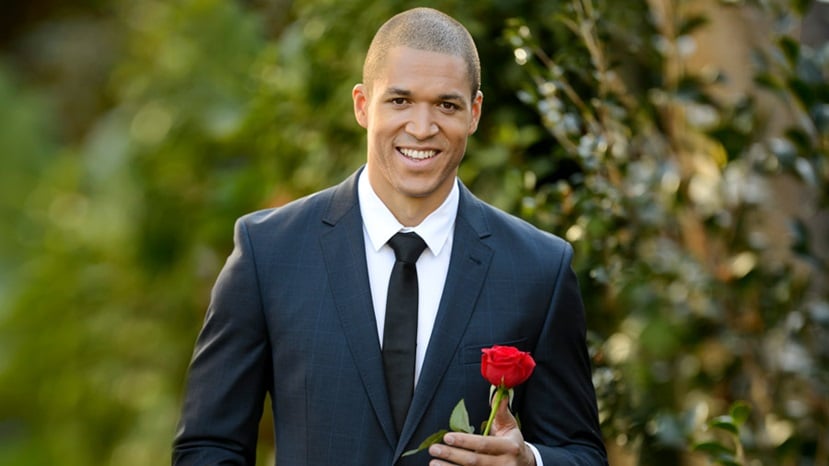 By ROSIE WATERLAND
Well, this is the third episode in a row we haven't opened on Bachie doing an every day thing minus his shirt. I was really looking forward to some contemplative working out/beach gazing/basketballing/getting ready for a business day because he is a business man shots. Perhaps the reign of topless Bachie is over. Or maybe he crushed Osher inside one of his biceps and is now having him surgically removed, one chocolately brown hair at a time. Oh, the mystery of what goes on behind the scenes.
Once again, we open on the ladies just casually sitting around casually being casual at Ridge Forrester's house. It's important we know that there are only ten girls left, so the girls spend some time congratulating themselves on being the last ten girls left. And you know what? They deserve it. They are dating a man who has narrowed them down from 24 to 10 by forcing them to compete in mechanical bull contests and sequinned fights to the death. On national television. Pats on the back all round.
OH MY GLOB AUDREY DAY-KNIGHT GOT THE SINGLE DATE THIS IS GOING TO BE THE BEST EPISODE EVAAAA.
Planes. Airport. Sky. Brown leather bomber jacket. Bachie awkwardly reading some flying-related puns off a cue card about wanting to get to know Audrey Day Knight.
This, ladies and gentlemen, is a sky-diving date.
Oh glob. These two are actually the two most awkward small-talkers in the whole competition. This is amazing.
Me. Excited.
But. You. Scared?
Yes. Scared. Heights.
Me. Not.
Let's. Go. Now. Plane.