It's happening. Scrap that: IT. HAS. HAPPENED.
The brand new Bachelor has been announced…and just as we thought, it's Matty J.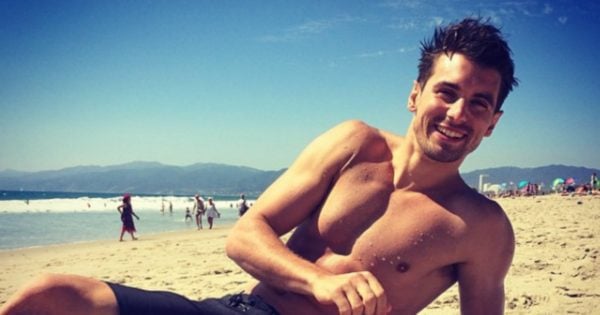 The 29-year-old who got his heart broken in the devastating finale of The Bachelorette last year is ready for another chance at love, and he's already got an idea of how he wants to do things differently.
He wants to spare the unlucky runner-up (whoever that may be) of his season the pain and suffering he endured when he was dumped by Georgia Love on national television.
"It would have been great if I just got a text and it would have been like, 'Cool, she's picked Lee'," he told News Corp Australia in his first interview after the Bachelor announcement was made.
No Filter: Georgia Love on finding Lee, losing her mum and dealing with the paparazzi.
"I mean, I would never [break up with someone over text] but that easy option is certainly tempting."
Despite the negative memories he may have of his time as a contestant on a reality TV dating show, Matty said he's excited about the prospect of finding love.