When I was little my older sister was at the very top of a four-child hierarchy created by my parents, who let it be known that as their first child she was more special than the rest of us combined.
Until my brother came along, that is — the "golden child" (have you picked up on our ethnic background yet?). From then on, my sister and I have managed to put the hierarchy aside and begin the path to friendship.
She is my other half. Not my husband, my sister.
She's always kept an eye out for me, but our true closeness began when we had children at around the same time and spent the next few years completely co-dependent, referring to each other as our children's second mother.
I couldn't have done it without her. I owe my entire career and relationship with my children to her.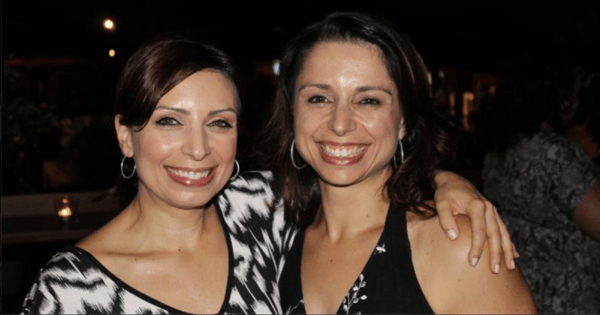 It never felt like I was abandoning my children for work or anything silly like that (don't feel guilty for working, mums — you are NOT abandoning your kids by working) because I was dropping them off to their cousins' house or their cousins were coming to our house.
I would drive away feeling completely relaxed about where they were and how well they were cared for.
But that's just the beginning of the thanks I owe to my incredible big sister.
1. Thank you for breaking in our parents.
I remember that night when you and mum had a huge fight because you wanted to go to a George Michael concert when you were 16 and she wouldn't let you. Parents are always more cautious with their first child but by the third, you pretty much raise yourself.