OK, it's time to be honest:
How many times in the past week have you been walking along with your eyes intently focussed on your phone screen, scrawling through Instagram, trying to find the perfect podcast episode to listen to, or writing a message, only to look up and think, 'Where the hell am I and how did I get here?'
You've crossed a road, zig-zagged through peak hour foot traffic and somehow boarded a tram, all without looking up.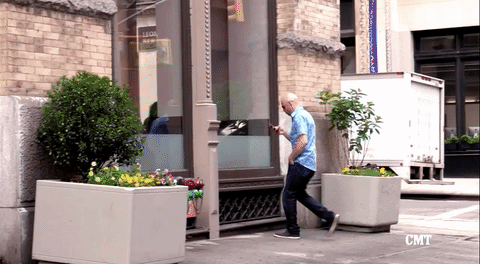 I've done it about four times this week, I reckon. And while you and I are not alone in this smartphone age phenomenon, it turns out that aside from being pretty anti-social, it's actually really bad for you physically.
Asking a group of volunteers to dial phone numbers on a mobile phone while walking on a treadmill, scientists at the University of Delaware found all participants exaggerated their gait while holding their phones, all in a bid to compensate for their lack of visual concentration.
Think a weird, stuck-out neck angle, furrowed brow, slouched posture, and a somewhat unnatural tight grip in one of your hands. Or, to use slightly more scientific terms, text neck, screen sightedness and text claw.