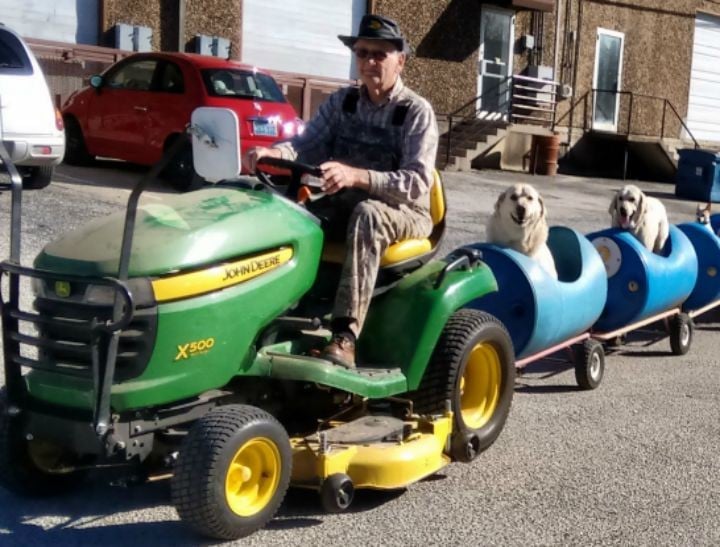 A miniature, handmade train built for rescue dogs. News doesn't get much better than this.
Eugene Bostick is 80 years old, but he's not letting his advanced age stop him from doing good (or achieving internet fame, for that matter.)
The Fort Worth, Texas retiree started taking in abandoned local dogs a few years ago after people started dumping the unloved creatures on a dead-end street near his horse barn.
"[My brother and I] started feeding them, letting them in, taking them to the vet to get them spayed and neutered," Bostick told The Dodo. "We made a place for them to live."
Now he's found a new way to entertain the formerly abandoned dogs: A handmade "dog train" that he uses to escort his furry charges around town.
Post continues after this adorable video:
Once or twice a week, Mr Bostick and the nine dogs he's currently looking after jump into the dog train and set off for a special adventure.
Locals are now accustomed to seeing the retiree, geared up in his overalls and farm hat, taking his four-legged friends on day trips to the local creek, the forest or just the streets of the nearby town.