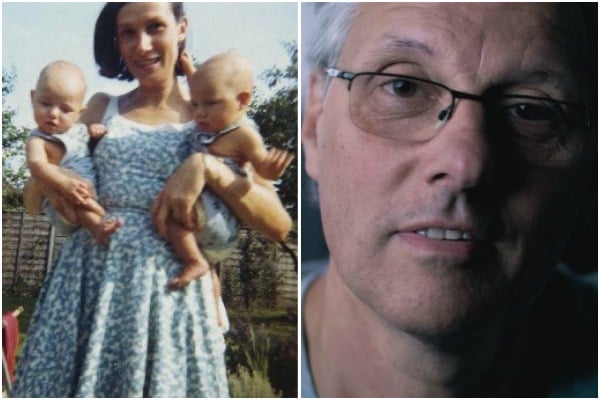 This post deals with child sexual abuse and might be triggering for some readers.
Netflix lovers have been captured by the story of the Lewis twins, as told through the documentary Tell Me Who I Am.
It's one of those stories that's hard to shake from your brain once you've seen it.
The Lewis brothers were abused by their mother and a circle of paedophiles as children, only for a motorbike accident to give one of them a clean slate.
Watch the trailer for Netflix's Tell Me Who I Am. Post continues after video. 
Alex Lewis woke up aged 18 with no memory whatsoever. He recognised only one thing: his twin brother Marcus.
Marcus took it upon himself to create a new reality for his brother, one filled with fun and joy, as he couldn't bear to see his brother relive the truth of their past.
When the twins were in their 30s their mother died, and it was then that the story Marcus concocted started to unravel.