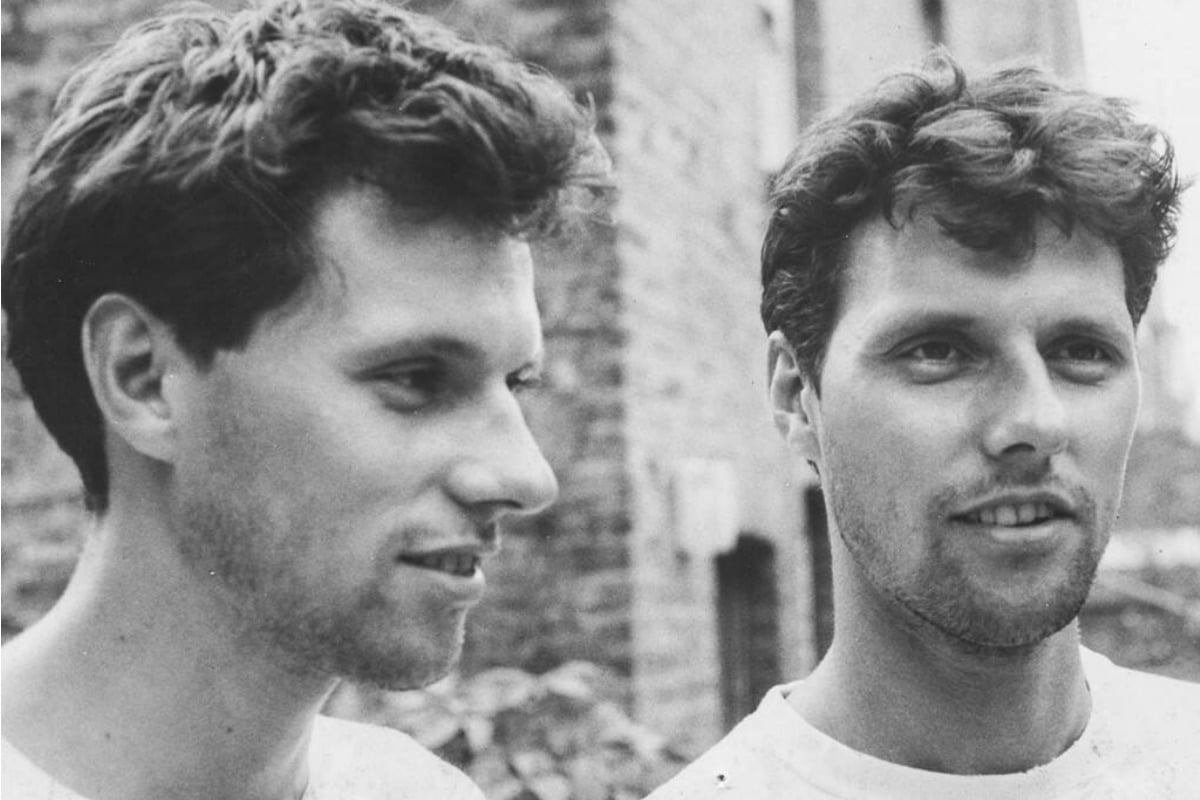 This post deals with child sexual abuse and might be triggering for some readers.
When Alex Lewis woke up from a six-week coma after a motorcycle accident in 1982, he recognised his identical 18-year-old twin Marcus.
But that's all he remembered, and all he recognised.
Here's the trailer for Tell Me Who I Am. Post continues after video.
Alex's brain injuries were so severe he couldn't even remember his own name, or how to tie his shoes. Or what a bike was.
"Everything had gone," he explained in the opening scenes of the new Netflix documentary Tell Me Who I Am. 
Alex didn't even recognise his own mother.
And so Marcus concocted a new reality for his twin, a protection – a clean slate.
For more than a decade he created fake memories for his twin, happy memories of a privileged, wholesome and wonderful childhood.