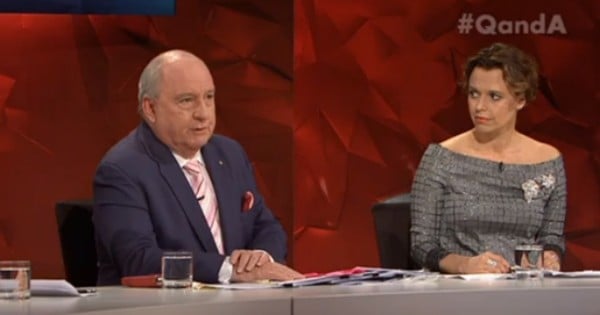 Is there anyone in the world with whom you agree about everything?
If so, wow. How extraordinary to be so perfectly aligned with another human about everything from politics to pop music and the best chocolate in a box of Cadbury Favourites.
I'm yet to find that person and I suspect they don't exist. If they did, I imagine we would both be bored.
My husband, my parents, my friends, my co-workers and my children all hold different views to me on a variety of subjects, large and small.
From refugee policy to the relative merits of Justin Bieber or Kim Kardashian. An elderly relative even disagrees with me on the subject of same sex marriage. And yet, we all manage to respect one another and defend our right to disagree.
Hell, sometimes I don't even agree with myself. I like to think my views can evolve and they often do.
Watch: Hey Mia, how do you deal with the haters? Post continues below. 
For example, I used to have a hard line in the sand that said socks should never be worn with sandals.
However, lately some of the women I work with are making me rethink this. They are rocking the sock-sandal look and I'm officially coming around.
Exhibit A:
Leggings will never be pants, though. I'm holding firm there so save your breath.
But here's the thing: I've noticed a new term swirling around on social media lately that baffles me.
"Tearing other women down" is an accusation being hurled around more and more by women at women if they dare to publicly disagree with other women.
I've copped it twice this week alone, once for asking Michaelia Cash why she doesn't call herself a feminist and again when I questioned why Kim Kardashian posing a nude selfie makes me feel irritated while Lena Dunham's body selfies make me fist pump.