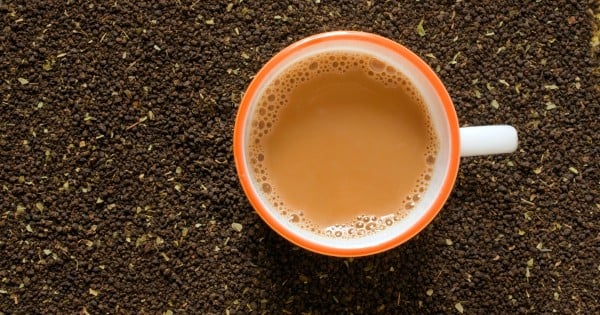 I'm gonna come clean: I'm not a fan of Astrology.
I don't quite understand how me being born on March 17th (Pisces) instead of March 21st (Aries) means I'm automatically a "gullible" type who happens to be terrible with money.
If that's what you believe, power to you – I hope you and the Lunar thingymabob enjoy yourselves – but it's not for me.
You know what does make sense to me? Tea.
You know who else loves tea? Sam Wood. I don't think you need anymore reasons. (Post continues…)
Yes – YES – delicious, leafy tea. Why? Because while there's hundreds of flavours and types of tea, typically we humans only gravitate to one.
We have a favourite. A go-to. A beat-all.
And I've started to realise that your choice in tea says more about who you are than the bloody date of your birthday does.
In short, I'VE HAD A LIFE EPIPHANY THAT TEA IS THE ANSWER TO EVERYTHING.
Here's what your tea choice says about you.
English Breakfast