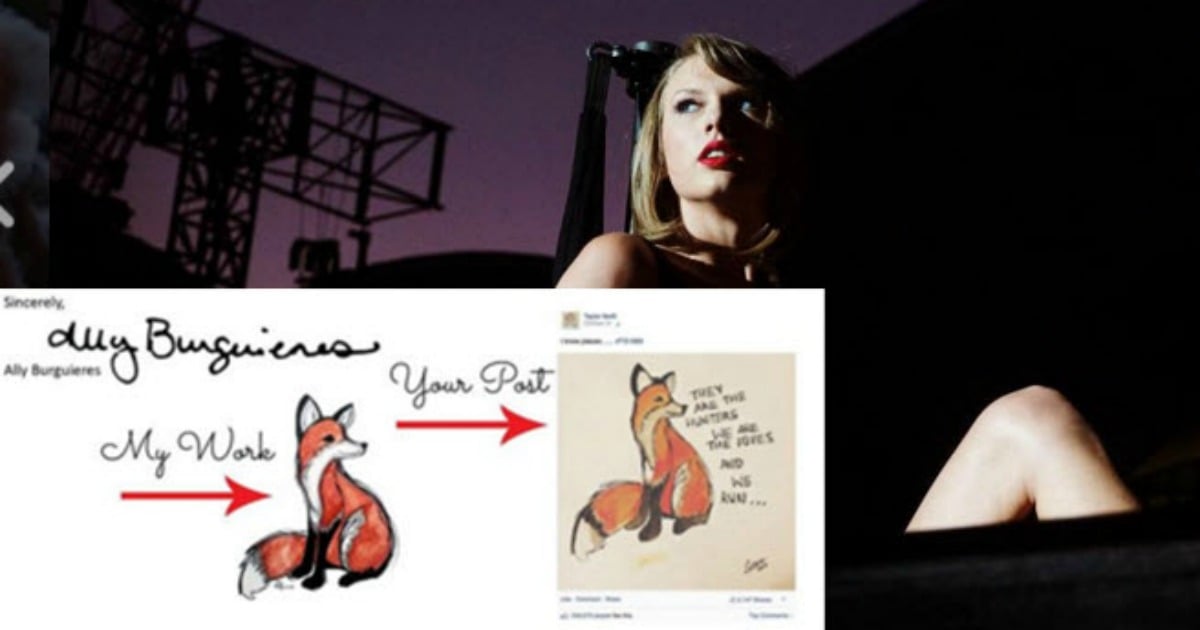 It was just last month that Taylor Swift managed to shake a lawsuit for allegedly stealing lyrics for her hit song "Shake It Off".
Now, the leggy pop star is in hot water again, this time for posting an image on her social media accounts without properly crediting the artist who drew it.
It seems Swifto shared one of Alexandra Burguieres' signature fox pictures, accompanied by the lyrics from her song "I Know Places" and, um, someone else's name.
Awkward.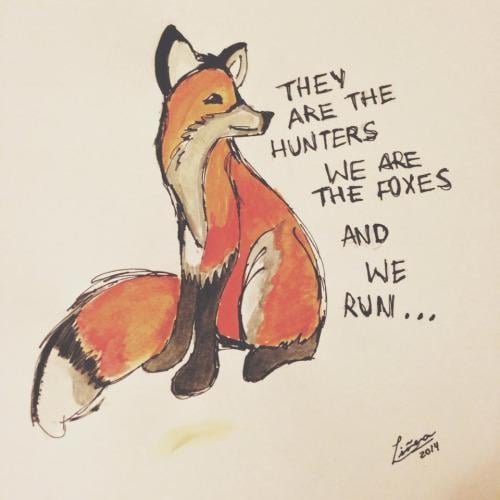 But these things happen, right? It's an easy mistake to make. Certainly, it's a pretty straight-forward one to rectify.
Burguieres thought so too and reached out to the singer, who quickly took the picture down and offered a "four-figure" sum in compensation.  The kicker was that all of the compensation had to be donated to charity.