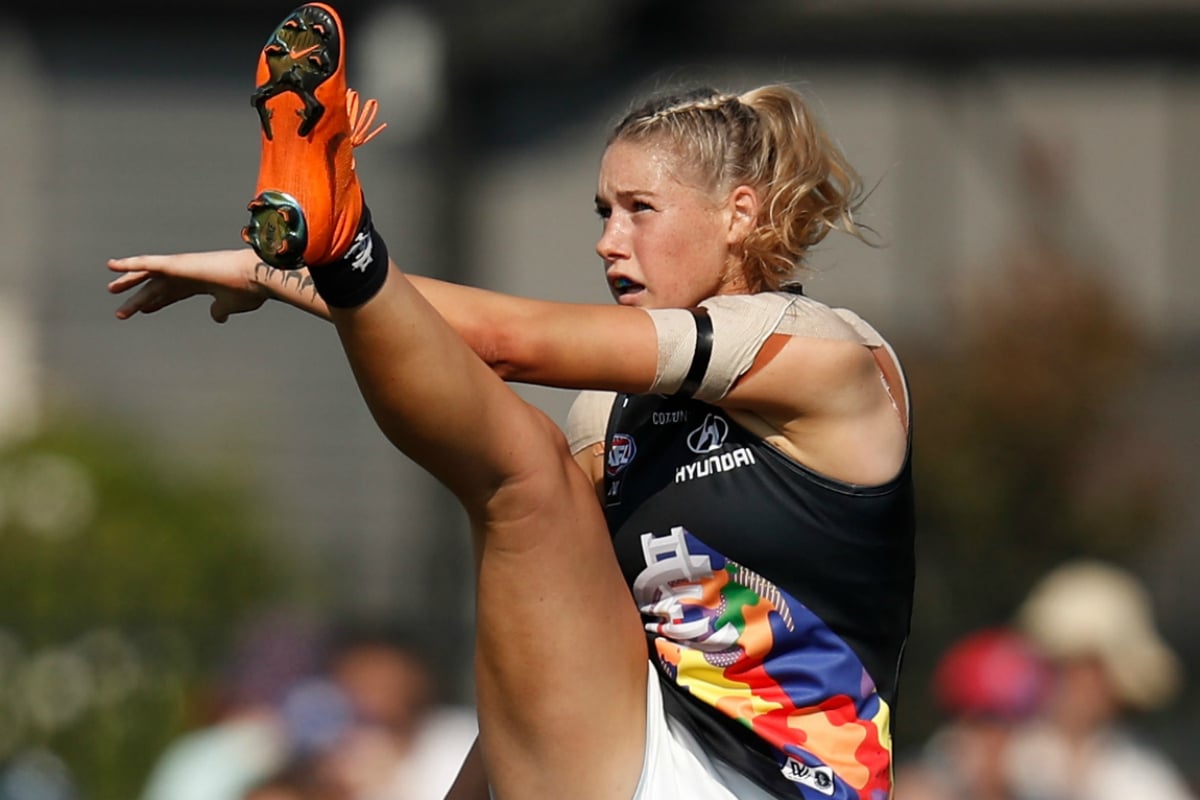 The Aussie rules football community has rallied around AFLW player Tayla Harris after a photo of her was the subject of disgusting comments online.
Channel Seven's 7AFL Twitter account posted the photo by Michael Willson of Tayla right after booting a footy during Carlton's win over the Western Bulldogs on Sunday.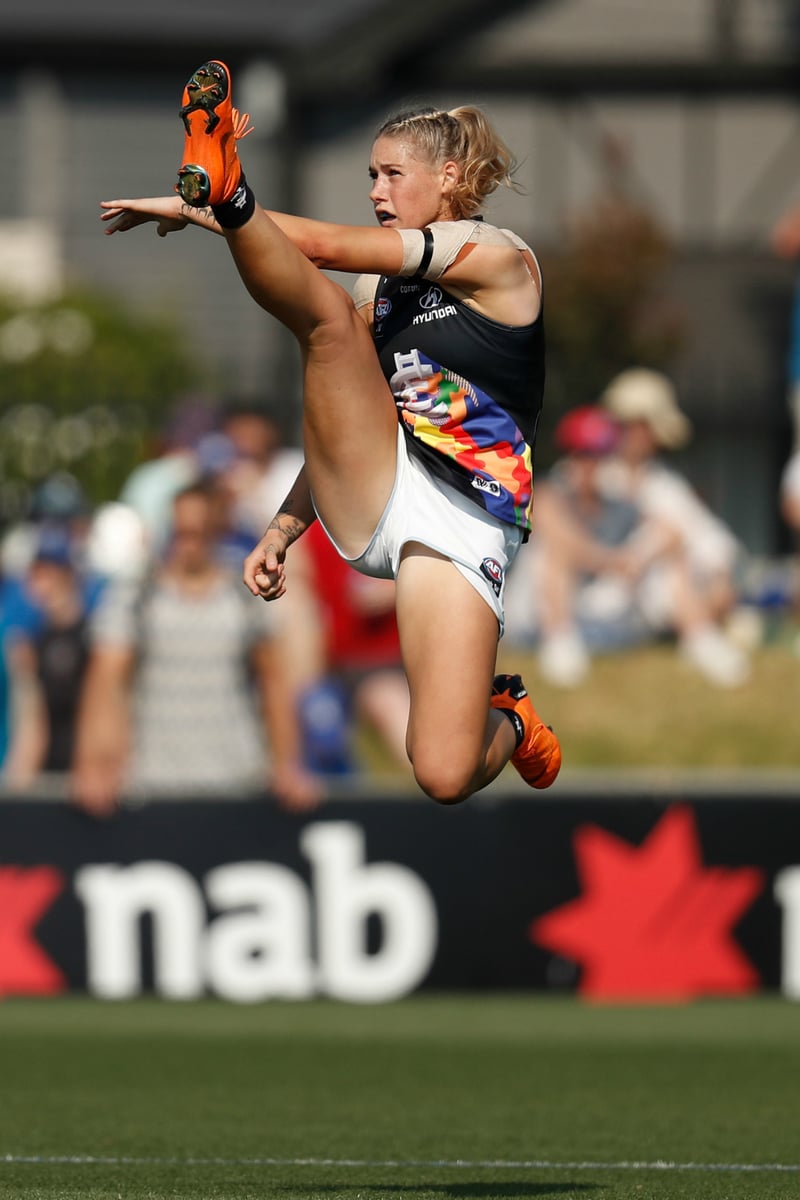 But within hours, it had attracted dozens of awful comments, some mocking the Carlton forward, the worst sexualising her.
The administrator behind 7AFL decided to take down the photo on Tuesday and release a statement.
"Recently we published an image of AFLW player Tayla Harris," the statement read.
"The original purpose in publishing the image was to celebrate the power, athleticism and skills on show in Carlton's thrilling win over the Western Bulldogs.
"The image attracted a number of comments, some of which were inappropriate and offensive. As a consequence, we have removed the image and the comments."
It's likely they thought they were protecting Tayla by doing this.
But Tayla quickly set them straight: she didn't need protecting.
The 21-year-old reposted the image on her own account with the message: "Here's a pic of me at work... think about this before your derogatory comments, animals."