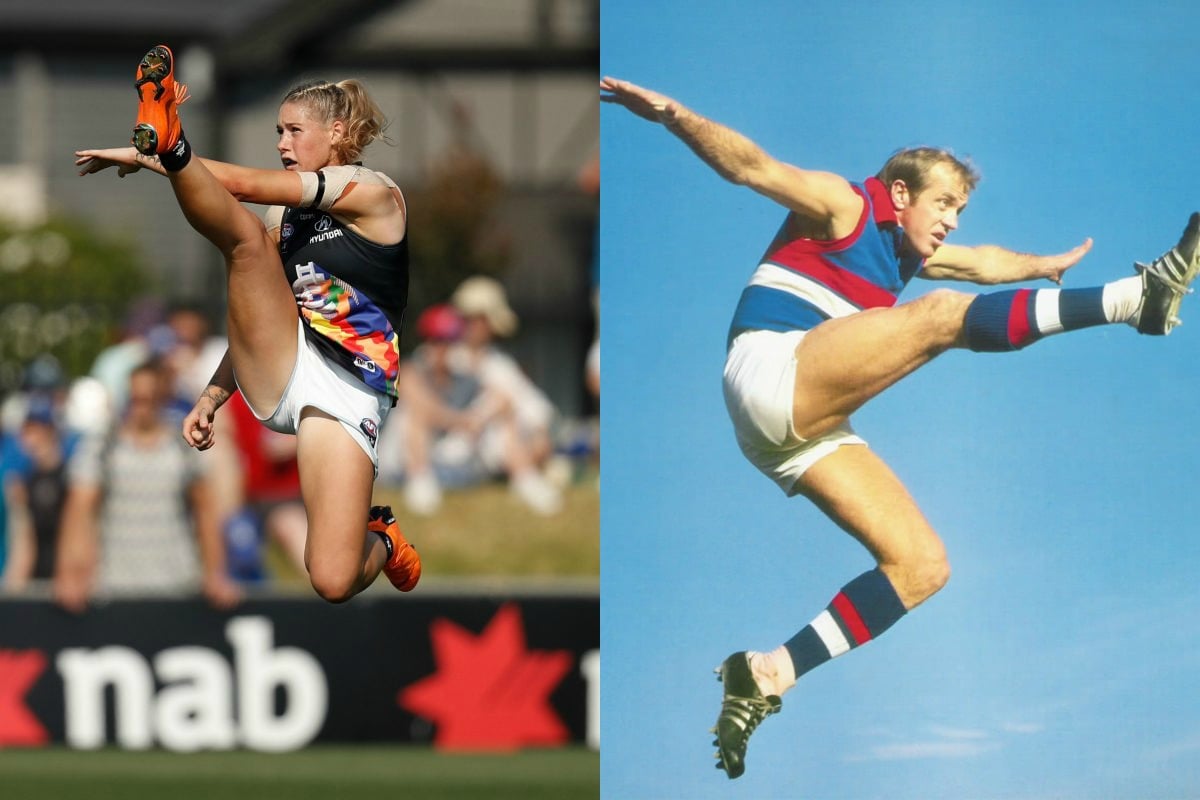 It is a remarkable photo of AFLW player Tayla Harris.
An iconic AFL stance. An immensely talented sportswoman in the middle of her work.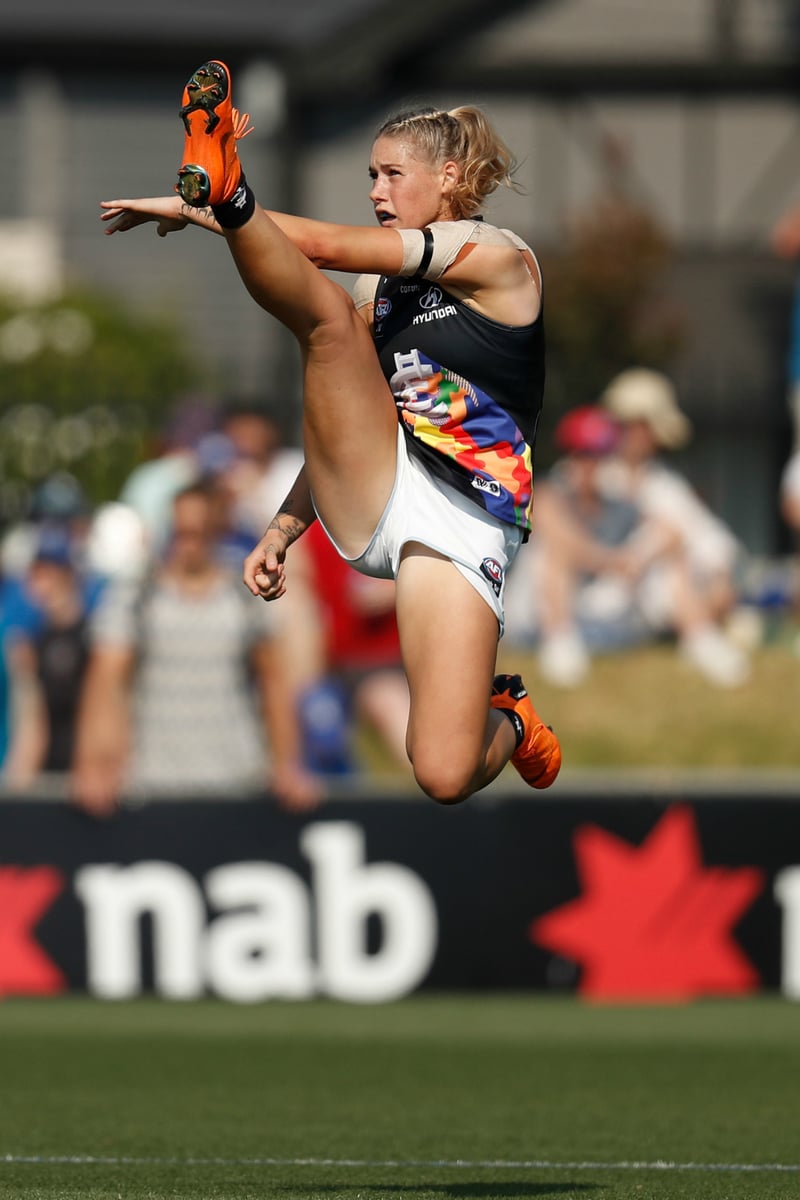 But then trolls descended. Within hours, a post of the image on 7AFL's Twitter account had attracted dozens of awful comments, some mocking the Carlton forward, the worst sexualising her.
7AFL removed the image and then apologised for doing so, because it was not the photo that was the problem. It was the trolls.
But while the photo of Tayla is amazing, it is also similar to many other well-known images of AFL players.
Those other photos did not attract such horrible comments, and the only difference is that they are of men.