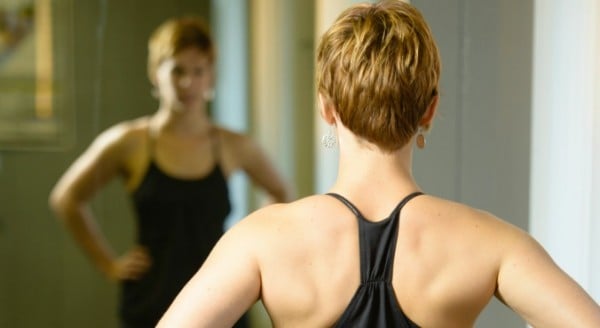 Content notice: cutting, dissociation, auditory hallucinations.
By next weekend I will have a new tattoo, bringing me up to a total of three — and it certainly won't be the last.
Like many people's ink, my tattoos will represent artful expressions of my personality.
But mine also serve a larger purpose. I have struggled with mental illness and self-injury for more than a decade.
By the time I got to high school, I was being sexually abused by a teacher, at constant loggerheads with my parents, and feeling suicidal from the stress and pressure. At a low moment, I impulsively sliced my arm open to prove my body was my own — to prove I still controlled something.
Self-injury became my secret refuge from a world that no longer belonged to me.
It soothed my chaotic thoughts and gave me brief respites from the horrible reality in which I found myself. I was at the end of my emotional rope, and this was the only coping skill that worked.
Watch: Getting tattoos can have surprising mental health benefits. Post continues after video… 
And once I started self-injuring, I couldn't stop.
Now I have hundreds of scars. Some are prominent; others are faint lines that linger.
While I'm not ashamed of my scars or what they represent, they are very personal. I don't want to discuss my scars over a casual dinner conversation, because I don't want to reveal large swaths of my history. It's not something I share with everybody.
At the same time, it's important to me to be able to see my own scars. When I feel like an invisible shadow, self-injury takes the inexpressible and makes it tangible.
It's proof that I'm alive, that I have control over my body.
It means I have something to say, even though I can't always express it outside of self-harm yet.
My pain matters. It's written all over my arms. Scars help tether my feet to the ground and keep me from floating away.
As I work toward healing, I don't want to romanticise an unhealthy coping strategy.
But I struggle with the need to have physical, visible proof of my inner world. That's when I realised tattoos can replace my scars.