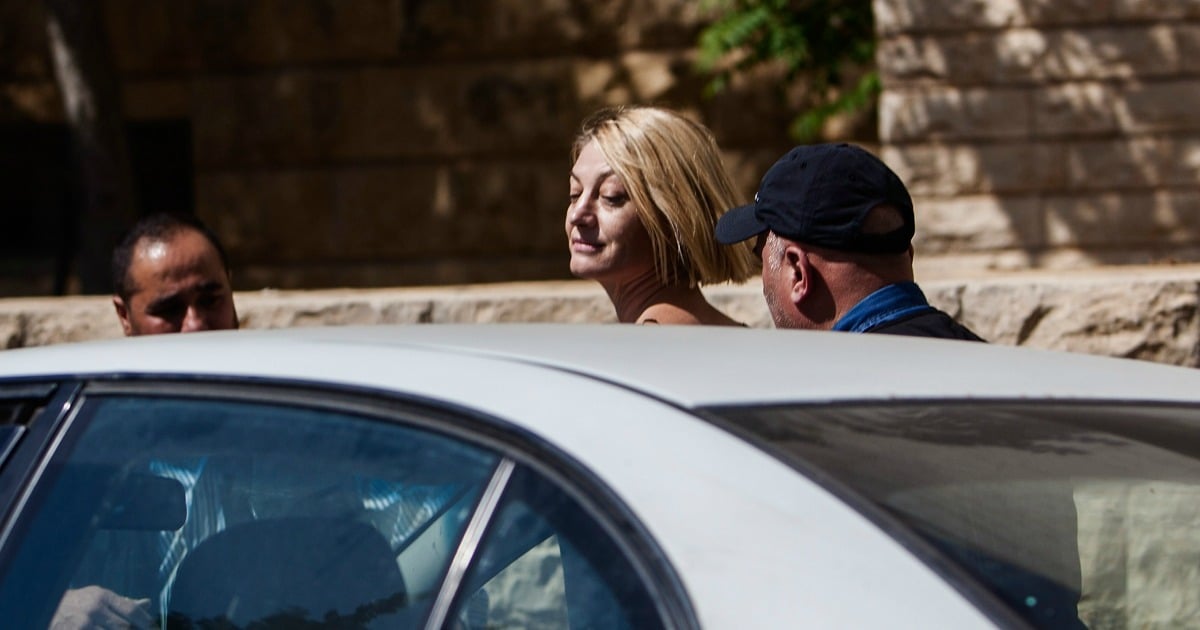 Rushed to a waiting car in handcuffs, looking dishevelled and exhausted, the world's first glimpse of Tara Brown after two weeks inside a Beirut prison looked ominous.
But according to Brown, who spoke with News Corp after yesterday's court appearance, "It looked much worse than it was."
"They were trying to protect me from the cameras, it might have been easier for me to turn my head," she said of the images that have since made front pages around the country.
The pictures of Brown and Sally Faulkner were the first sightings the media has had of the crew – which also includes Stephen Rice, Ben Williamson and David Ballment – since they were detained in Beirut 14 days ago.
Watch the initial reports surrounding the arrest. Post continues after video…
But according to Sally Faulkner – the mother at the centre of the arrest – the two found being swamped by international press photographers funny.
"We were laughing in the car, all we wanted to do was not get her photo taken," she said.
Speaking to News Corp, Brown was cautious in her answers in a bid to ensure the case, which is set to resume on Wednesday, would not be jeopardised by her comments.
But when asked about her appearance Brown gave insight into the sparse living conditions inside the jail: "I don't even have my hairbrush in here. Did they seriously think we have some sort of beauty salon here?"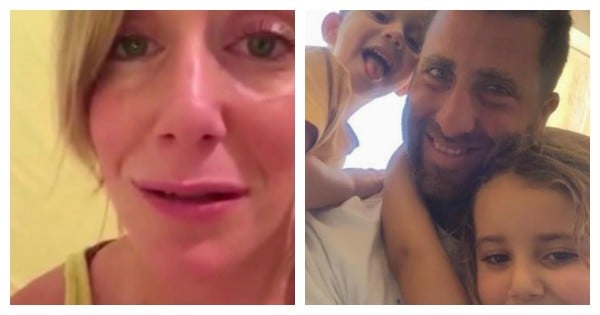 Faulkner (left) and Elamin (right) with their two children, Noah and Lahela. 
But apart from he lack of creature comforts, Brown said both she and Faulkner were being treated well.
Along with the child recovery experts, the group travelled to Beirut for a botched "child rescue mission" that was attempting to reunite Faulkner with her two young children who had been living in Lebanon with their father, Ali Elamin.
60 Minutes allege they were filming the story, but had no involvement in the operation.
Along with mother-of-two Faulkner, the 60 Minutes crew are facing charges of kidnapping and being active members in a criminal gang. The maximum sentencing for the charges are three and 10 years respectively.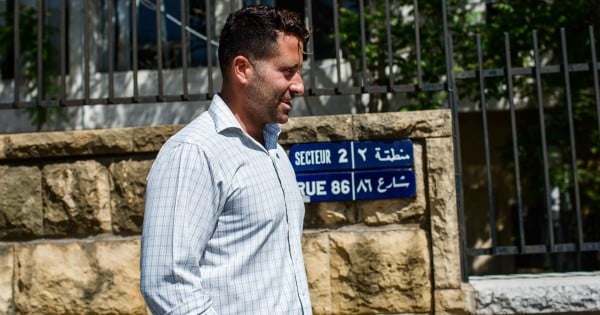 Ali Elamin, 32, outside court yesterday. Source: Getty.
Since the court appearance yesterday a spokesperson for Channel Nine has also said that the crew are being well treated.
While 32-year-old Elamin has said he is willing to negotiate custody arrangements with his ex-wife, he does not want to drop the charges and see the group - who he says have done something illegal," go free.
"The way they are trying to push for this is that if Sally goes out on bail, they all get out," he said yesterday.
"They are pushing for Sal's release and everyone else gets a green card."
Mons, Mia and Kate discuss the arrest in Beirut on Mamamia Out Loud. Post continues after audio. 
Faulkner and the crew are set to return to court tomorrow.
Meanwhile Fairfax is reporting that the "rescue" crew performed a number of practice runs in the neighbourhood in the days before the botched abduction attempt.
Mr Elamine has also said revenge is not what is motivating him to pursue the case through the courts.
"If I wanted revenge it would have ended in a different way, simple as that."