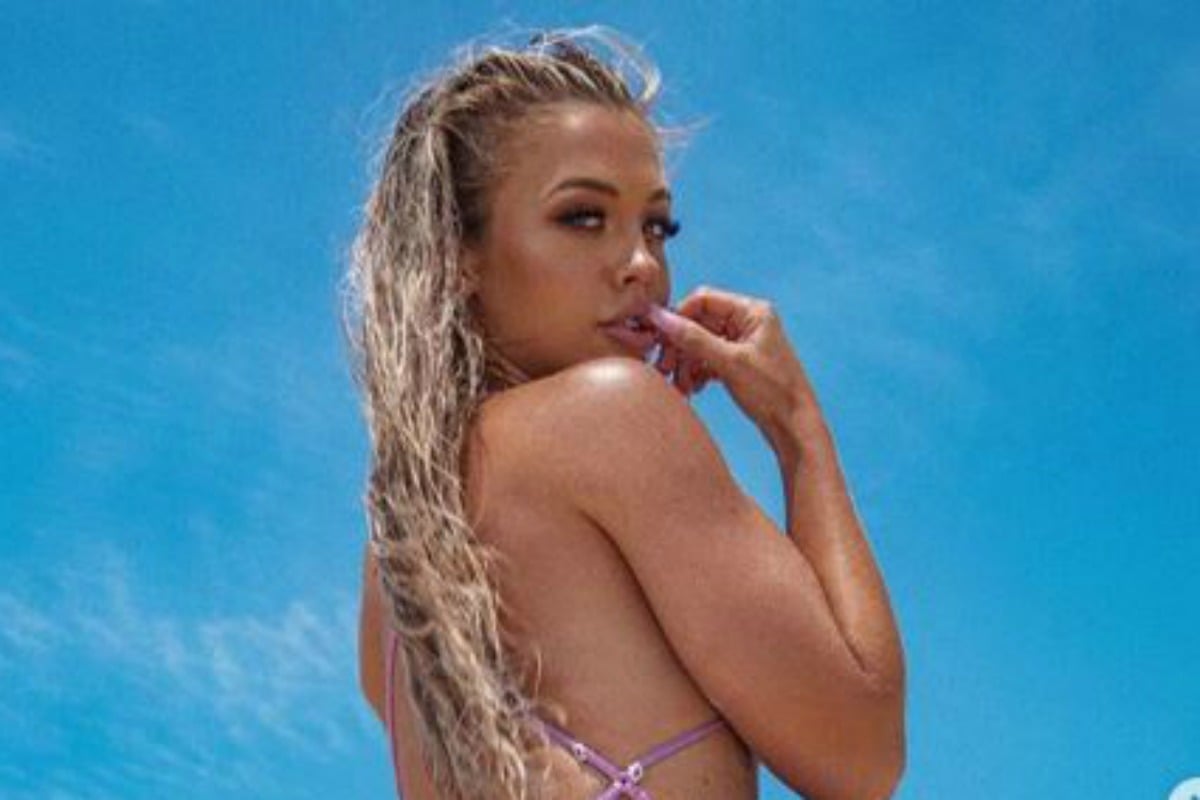 No.
It's Tammy Hembrow.
She has a new bikini, and like a five-year-old who just got their hands on a pair of those runners that light up when you walk, she'd like to show her fans:
There's just a few small, insignificant little problems:
– public nudity is illegal
– the RRP of $189 is too much money for what appears to be literally a piece of string
– no one (including Tammy Hembrow) actually looks like Tammy Hembrow
The 'splendour' suit makes the recent trend of invisible bikini bottoms look like goddamn board shorts, and it's terrifying for me but mostly my flaps.
What's particularly strange about the image and the response to it, however, is that not that many of the comments are making jokes about it.
A majority of the comments are… serious. There's fire emojis. Love heart eyes. Phrases like 'yesss need' and 'perfection' and 'gym goals'.
Watch: Just another problematic swimsuit. Post continues after video.