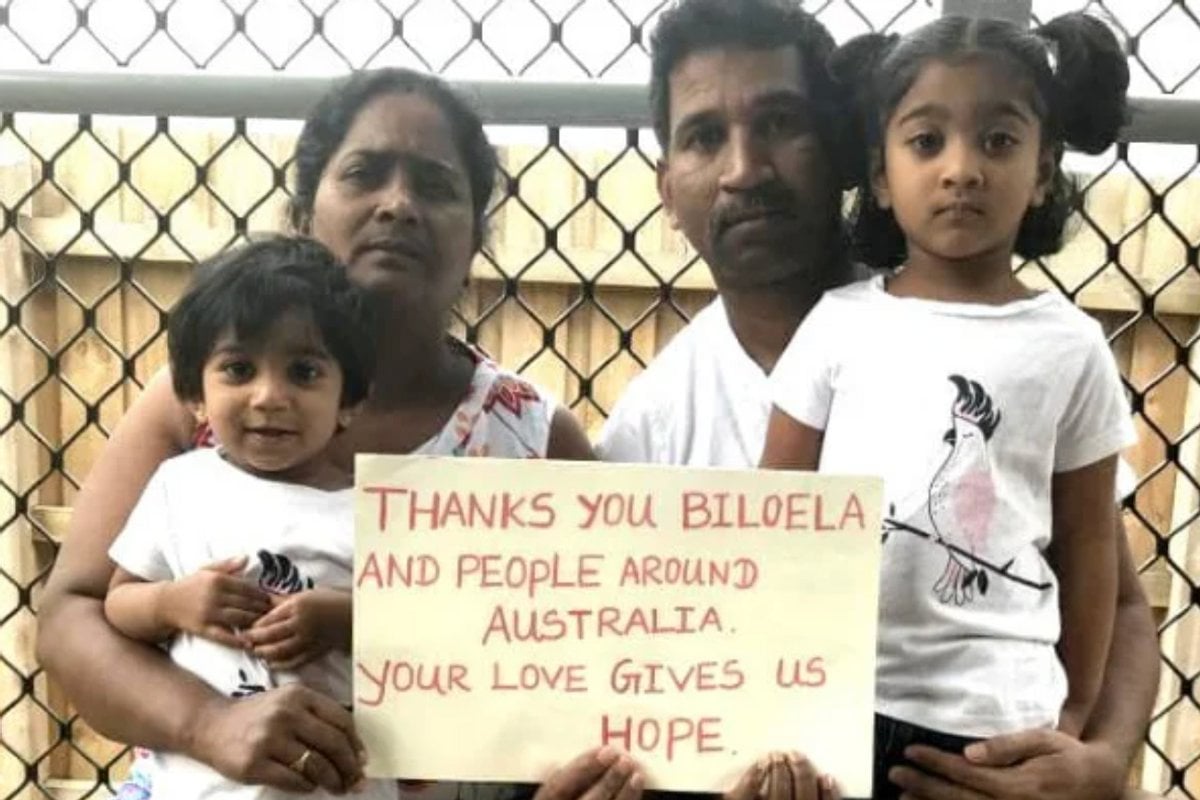 Over the past few years, I have been absolutely heartened by the support that the Australian public has shown for Priya, Nades, Kopika and Tharunicaa, the Tamil family who have spent years working in, contributing to and building relationships in Biloela, Queensland.
We have seen peaceful protests, thousands of signatures on online petitions and even staunch supporters of Australia's refugee policy, standing up to say enough is enough for this family.
Today we have seen the Court, again rule in their favour but there is no end to their detention and no end to their suffering.
Watch: Hani found solace through poetry while detained on Christmas Island. Post continues below.
Ripped away from their home in the middle of the night in 2018, spending month after month languishing in detention centres on Christmas Island, Priya, Nades and their daughters have become the human faces of how Australia treats people seeking asylum.
Their faces, their stories and their treatment have made it impossible for people to go on ignoring what these policies mean in the reality.