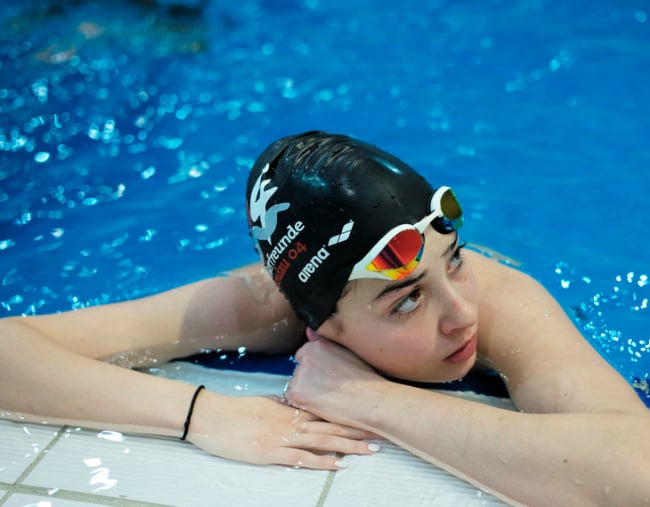 The following is an extract from 'Butterfly' by Yusra Mardini. Available now, Bluebird, RRP $32.99.
Life goes on. Training, school, training. I try to keep my head down, get through my last two years of high school, but the war is always there to disrupt and distract me. Some nights, electricity outages plunge whole swathes of the city into long hours of darkness. In places, power is rationed to just four to six hours a day. Some Damascenes get around the blackouts using big car batteries, or, if they can afford to run it, a diesel generator. We adjust until the outages, too, become a part of daily life.
Death is random and ever present. It falls from the sky in the street, in midday traffic, without warning, then we dust ourselves off and carry on. In the spring, the attacks in Baramkeh around the Tishreen stadium start up again. The area is full of targets. The university, the state news agency, hospitals, schools, the stadium itself. Mum is beside herself with worry. A few nights every week, she calls me on my way to the pool. The conversation is always the same.
"Come back home," she says.
"Why?" I say. "I'm going to swim."
"Just shut up and come back," she says. "Right now."
I hurry home to find Mum waiting for me with news of more mortar or rocket attacks. I know she wants to protect me, but deep down we both know I'm no longer safe anywhere in the city. I could just as easily be killed in the pool as outside on the street or at home in my bed. We know a lot of people who die at home. A fire, a bomb, or just a stray bit of shrapnel.
Often I hear the mortars falling around Tishreen once I'm already training. One evening I'm in the pool, pushing myself as hard as I can. My face is burning against the cool water. I battle the urge to stop and rest. Another length, another whirl and scoop, just a few more metres. I reach out and grab the end of the pool, rest for a few seconds. My shoulders jerk up towards my ears in alarm as a splitting crash thunders around the pool. There's a moment of silence. Then the swimmers spring into action, screaming and shouting as they splash over each other to reach the sides.
"Out! Everybody out," shouts the coach, urgently waving his arms towards the exit.