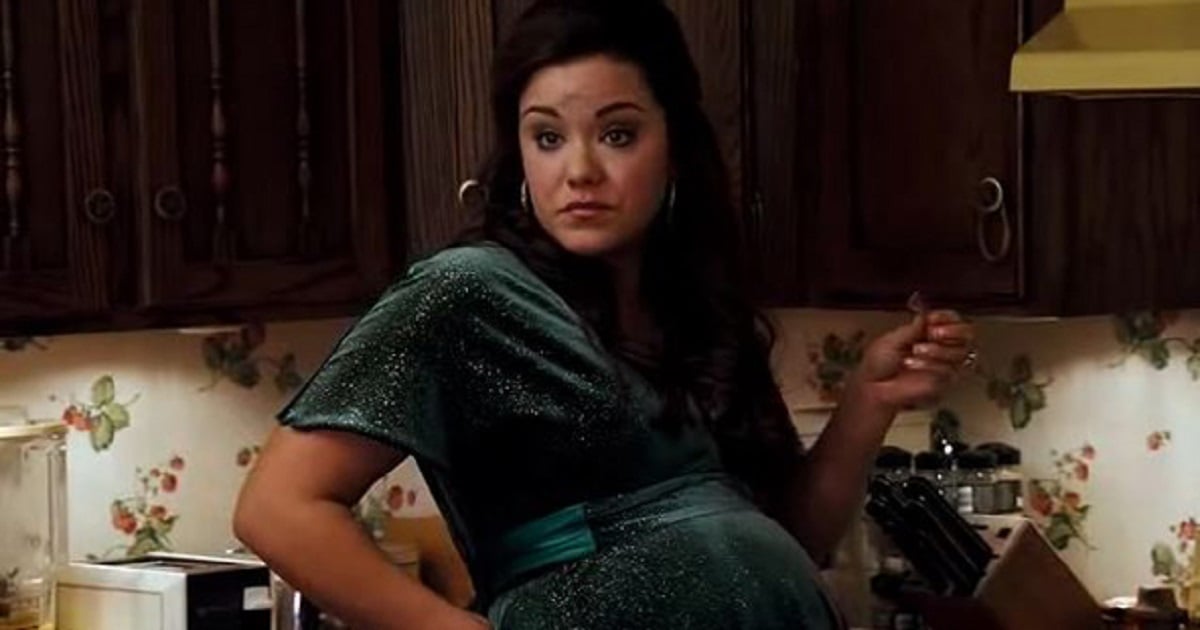 The Pregasaurus is on the prowl and it's a beast more demanding than the Bridezilla.
If you haven't yet encountered one, keep a very close eye on all of your family and friends who were Bridezillas.
They are the ones most likely to evolve into a Pregasaurus.
"These are women who become ridiculously demanding and hilariously unreasonable during their pregnancies," writes Victoria Mackinlay from Kidspot.
The very thought of a Pregasaurus is so terrifying it's rendering many grown men speechless. And if you think I'm being overly dramatic just listen to the fear in the voice of This Glorious Mess co-host Andrew Daddo when Holly Wainwright informs him of the existence of this terrifying creature.
Due to the Pregasaurus showing a fondness for over-priced fashion, there are several t-shirt options for you to gift to the Pregasaurus in your life.
And don't worry too much about this t-shirt prompting an attack by the dreaded beast. The Pregasaurus knows it's a Pregasaurus. In fact, I think they enjoy it.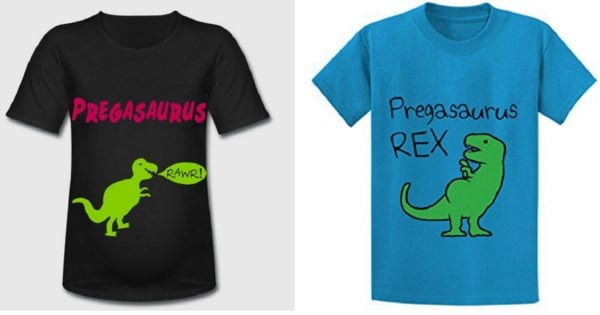 Mackinlay says it's easy to spot a Pregasaurus from the following traits:
Most likely a former Bridezilla;
Prefers designer clothing for herself and her unborn child;
Begins purchasing aforementioned clothing minutes after taking a pregnancy test;
Treats their partner like a slave upon learning of impending motherhood;
Holding a very extravagant baby shower;
Demanding an expensive "push present" like Tiffany jewelry or even a Mercedes;
Buys useless baby merchandise;
Goes on an over-the-top baby moon.
And have you ever noticed that the Pregasaurus always looks amazing which is just annoying. Normal pregnant women look okay some of the time but the rest of the time we look like tired, shiny, bloated whales.
Which, by the way, is the exact way we are meant to look.
As for the Pregasaurus, as if she'd even be able to fit behind the wheel of her brand new Mercedes, not to mention that a car like that isn't the most practical choice for a young family.