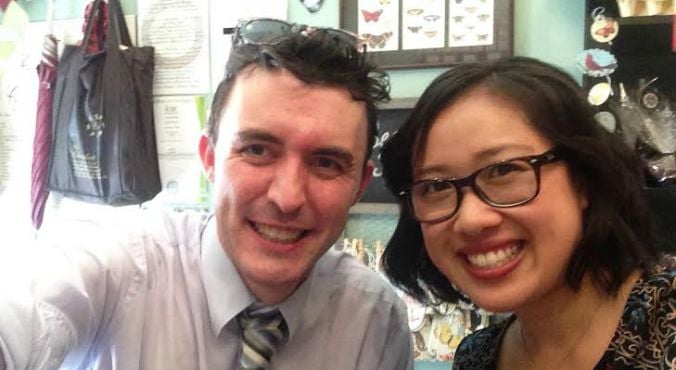 Carla and Jeff off the frisbee field. Image: Supplied.
It was a cool spring evening in 2011 and I was standing on a brightly lit sporting field. People were running and leaping gracefully while also yelling instructions to me.
It was my first – and last – game of Ultimate Frisbee and I had no idea what I was doing. Apparently I was on 'the white team', so I wore the only white thing I owned and tried to look like I was fit and understood the rules.
In that moment there was only one thing that I truly cared about: my relationship with my husband Jeff. This was the first time I'd played a team sport with him and if I was being totally honest, I hated it.
The key difference between me and Jeff is that he's sports-mad and I'm not. He's the type of guy who will watch the footy on TV while scrolling through his phone for the latest basketball scores, then he'll put on his Speedos for a game of water polo.
On our second date Jeff showed me photos of himself playing Ultimate Frisbee in Finland, representing the Australian Men's team. Clearly, this was a big deal — he was so proud to represent his country in that sport and he still is today.
Sam Wood from 'The Bachelor' shows us a simple exercise circuit you can do anywhere. (Post continues after video.)
At the time I didn't know what Ultimate Frisbee — or "Ultimate" as true devotees call it — was. I think Jeff told me it's kind of like American football but with a frisbee, and that two teams play against each other. Sadly, my non-sporty brain didn't retain many more of the rules.
By 2011, after seven years together, I'd grown accustomed to Jeff's sports-mad ways. I'd gone to watch the odd Roosters game with him and I'd even played a casual game of soccer with him and his friends. But he knew I was only there to be supportive; the sarcastic recaps of Roosters games on my blog made that obvious.
So when Jeff asked me to play Ultimate Frisbee with him, I saw it as a good opportunity to spend time together and try to understand why he loved the sport so much.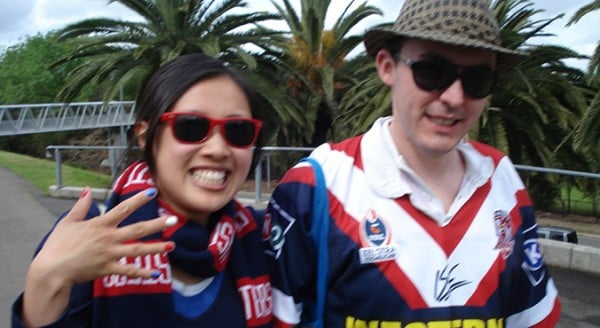 Okay, my initial reaction was actually, "Ugh, no way, I'd rather die," but Jeff begged me so many times I eventually relented. He was thrilled. It was as though I had committed a grand gesture of love – and I hadn't even gone to the game yet.
We got to the field early and did some training drills, throwing frisbees to each other and running back and forth. So far, so good. Even though everyone was friendly and helpful, I felt like an outsider; the Ultimate community is tight-knit and they love to hang out outside of game times. Teams will often travel around the country and world to play in tournaments. I only hoped my new team mates wouldn't notice how unfit I was.
When we finally started playing, I had no idea what to do. I smiled and tried to run around confidently, but it was as though I'd regressed to a primary-school version of myself – the awkward, uncoordinated kid who was always picked last for sports teams. (Post continues after gallery.)
Other fun ways to work out.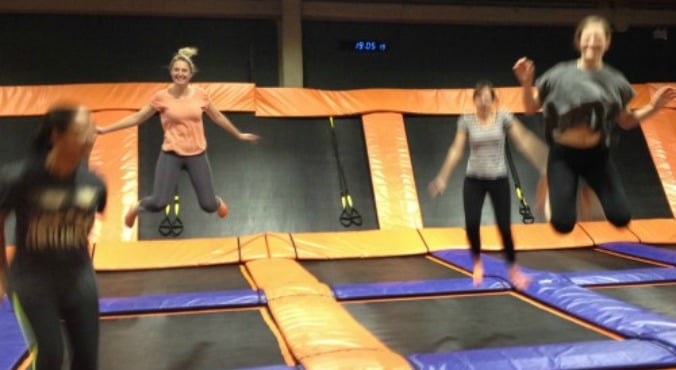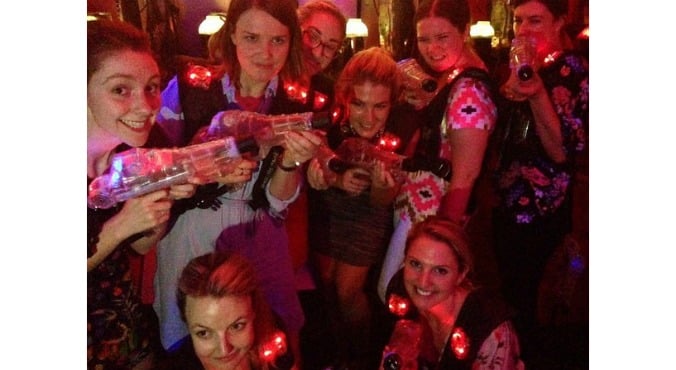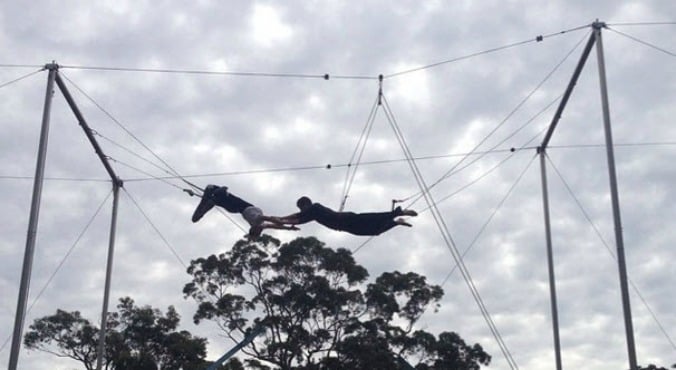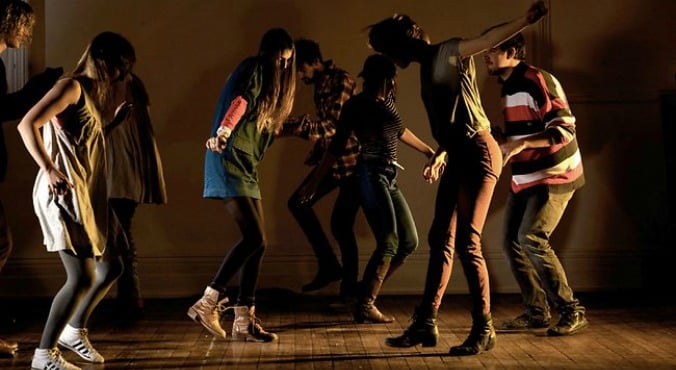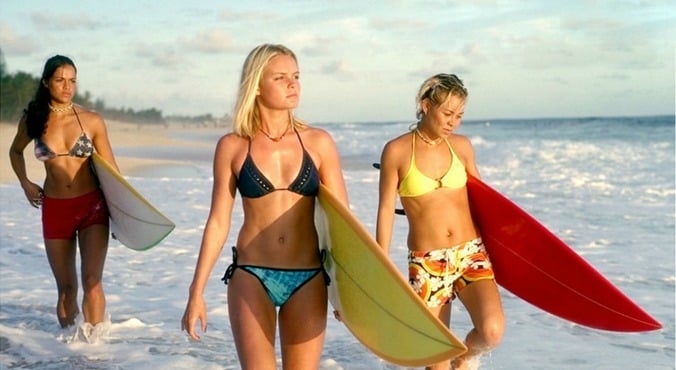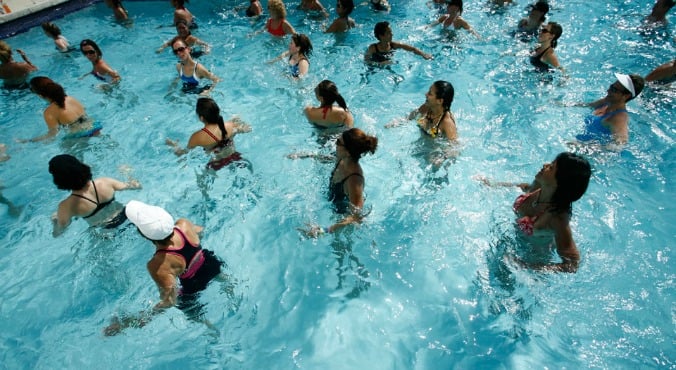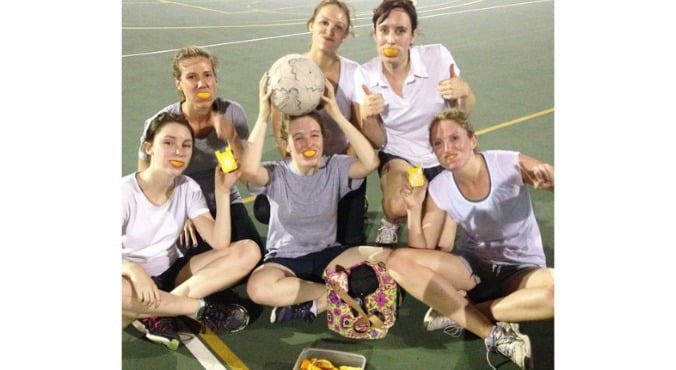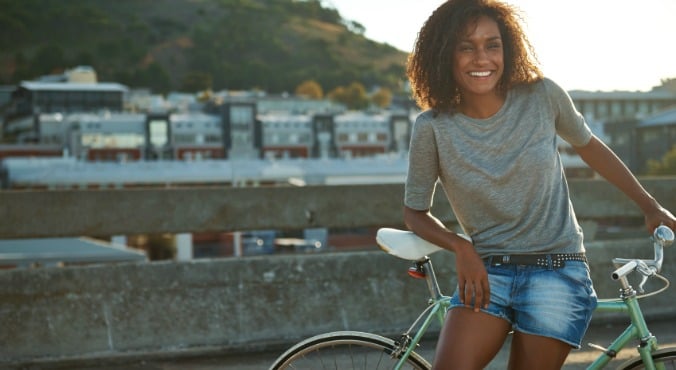 Jeff hadn't played Ultimate in years but I could see why he had qualified to play on an international level. He was fast and agile and knew how to "handle" the frisbee properly. On the field he looked strong and capable, which was of course hugely attractive to me. But would he be attracted to me in that moment — the clueless new girl who hadn't even touched the frisbee during the whole game?
Surprisingly, the answer was "yes". That night Jeff posted a photo of himself to Facebook, wearing his frisbee jersey and showing off a scrape he'd received after diving for the frisbee. His face was split in a huge grin.
"First game of Ultimate in about five years," he wrote. "I was proud of the war wounds, but I am more proud of Carla because of her solid effort in her first ever game (against some very strong opposition)."
He was proud of me and not just on social media. When it was just the two of us he kept repeating, "I'm so proud of how you played Ultimate. I'm proud of you, babe!" This went on for several days.
I thought it was sweet but I also felt uneasy. I knew I hadn't been great at frisbee and to be honest I didn't really try that hard, either. I'd just followed where everyone else was running. I hadn't promised to join the team and I hadn't said I'd fallen in love with Ultimate. I still hated sports. So why was Jeff so… happy?
In all of our time together – through our engagement, wedding, living in our first rented apartment, everything – I'd never seen Jeff so happy with me and so full of compliments. Deep down, it annoyed me.
Why wasn't he this happy when I was selling my craft and zines at markets? What about when we had our wedding anniversary – where had this affectionate guy been the whole time? I began to suspect he was only happy because finally, I had done something that made me similar to him.
I think time and perspective have helped me see the 'happy' version of Jeff was actually there the whole time; I just needed to give him the gentle, loving permission to exist. Even though I didn't try very hard during that frisbee game, the tiny amount of effort that I put in was probably the most enthusiasm I'd ever shown towards one of Jeff's interests or hobbies.
Watch: Mamamia staff on the moment they knew their partner was 'The One'. (Post continues after video.)
Sure, I'd gone along to watch his favourite football team play but it was always begrudgingly — and I always made a point of reading a magazine throughout. Then, in case that wasn't subtle enough there were always my blog posts about how I'd had a crummy-yet-hilarious time at the game.
Even for Jeff's non-sporting interests, I hadn't been very supportive. He used to be in a metal band and I'm ashamed to say I only saw him perform once – even though he played numerous pub gigs. He'd tell me all the other band members' girlfriends were there except for me and I really couldn't have cared less.
I wasn't some tag-along girlfriend who had no life of her own. I had my own stuff going on. But I could have tried to be a good girlfriend or wife.
Looking back, I think Jeff's frisbee euphoria was just because he was happy that I wanted to do something with him – that I just wanted to try and experience something that he loved.
He wasn't perfect, either. In the arrogance of our youth we often refused to share in each other's interests, purely because we thought we'd lose our individuality. But really, we were driving each other apart – particularly because we were both passionate about so many things.
There was no way that either of us could win. I could never love sport as much as he did and he could never make me understand why he loved it so much.
What we did share was a love for each other. I can't say that that made total sense, either – I still don't know what to make of our chaotic relationship – but I know that I don't want to be without him.
We went on a beach holiday recently and played with the tiny, purple frisbee that came with our daughter's beach toy set. I tried to throw it to him, desperately trying to recall the skills I learnt on that one night. I failed. We both laughed when the frisbee plummeted to the ground.
After 11 years together, we're finally getting better at supporting each other's interests.
Do you share your partner's interests - or at least pretend to?