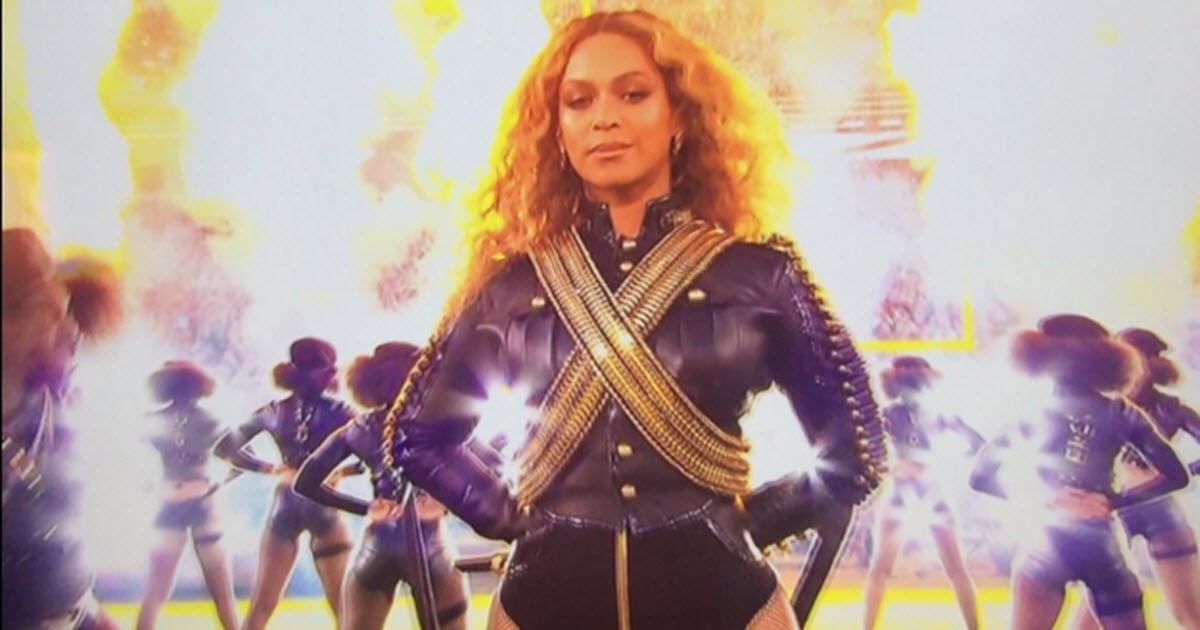 The most important sporting event of the year just took place.
Bey just rocked her way across the Super Bowl arena, with athleticism and grace, like only Beyonce can.
Apparently, some sort of football also took place, but we can neither confirm nor deny those reports.
Here are the top five moments from the half time show.
1. Beyonce entered the arena like a ninja.
We're used to Super Bowl stars making a grand entrance (does everybody remember Katy Perry striding into view atop a giant horse that looked like it could crush us all with one diamante hoof? Fun times). Beyonce, however, started on the grass and proceeded to dance across that green death trap without her heels sinking into the dirt. They must teach you that in Destiny's Child Finishing School.
2. Beyonce and Bruno Mars had an epic dance off (Beyonce won)
For some reason, we were subjected to a whole lot of Chris Martin/Bruno Mars action before Beyonce made her appearance. When she did (finally) stride onto the stage, there was quite the shake-off between Knowles and Mars, with Bey ultimately coming out on top (a condescending shoulder pat from Beyonce let us know the dual was very).
Beyonce also had a bit of a fall. But, as we all know, falls don't happen to Beyonce. Beyonce happened to the fall.
if Beyoncé can save herself from falling during halftime wearing heels, you can do anything pic.twitter.com/h1zMMNsjNU

— mean plastic (@meanpIastic) February 8, 2016
3. Lady Gaga was losing her mind in the audience Queen of the Monsters Lady Gaga already her turn in the spotlight, belting out the national anthem before men started throwing a ball across the grass. She then took to the stands and proceeded to lose her mind over the half time show. The real victor in all this? Gaga's Hunger Games inspired make-up and do, the odds were definitely in her favour. 
Gaga cheering Beyoncé on! #PepsiHalftime pic.twitter.com/O5AzM2iWtu — Shady Music Facts (@musicnews_shade) February 8, 2016