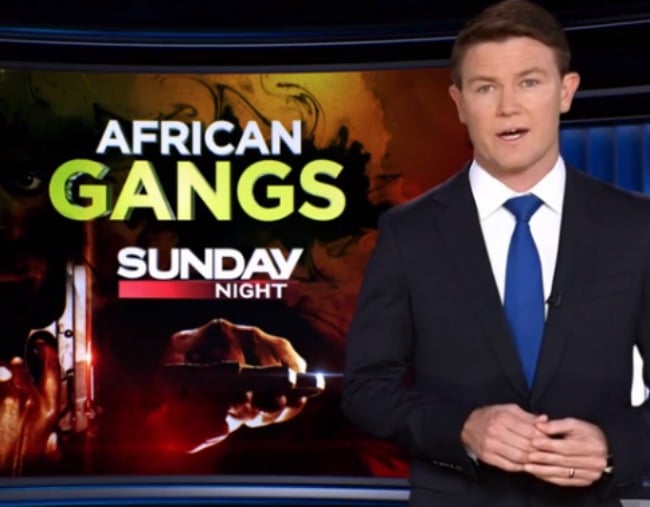 Channel Seven's Sunday Night has been accused of "hate-baiting" over a "racist" segment that focussed on Melbourne's "African gangs".
The report alleged that the Victorian city had a serious problem with gang-related violence, but that "political correctness" was holding back police from admitting to it.
"African gangs running riot, terrorising, robbing, wreaking havoc," reporter Alex Cullen said in his report.
"Yet we live in such politically correct times, the police have been loath to admit there's even a problem — but there is."
However, viewers from Melbourne and other parts of the country were quick to hit back and claim the segment was doing nothing but stirring up fear and hate for a section of the community.
Critics on Twitter began using the hashtag #NotMyAustralia to share their disgust at the program before and after it aired and instead offer positive messages to and of Australia's Sudanese community.
Among them was radio host Meshel Laurie, who wrote that multiculturalism is valued by the Melbourne community.
When I was growing up in the Hawke/Keating years, multiculturalism was a National goal. It's still a proud part of Melbourne, which is why I'd never live anywhere else. It would take a lot more than some cheap histrionics on channel 7 to rattle us. #NotMyAustralia

— Meshel Laurie (@Meshel_Laurie) July 8, 2018
#NotmyAustralia and @Channel7 are engaging in an insidious and long term strategy to fan the fires of race hate and hate baiting. Make no mistake – this is a part of a long term strategy

— Su Dharmapala (@SuDharmapala) July 8, 2018