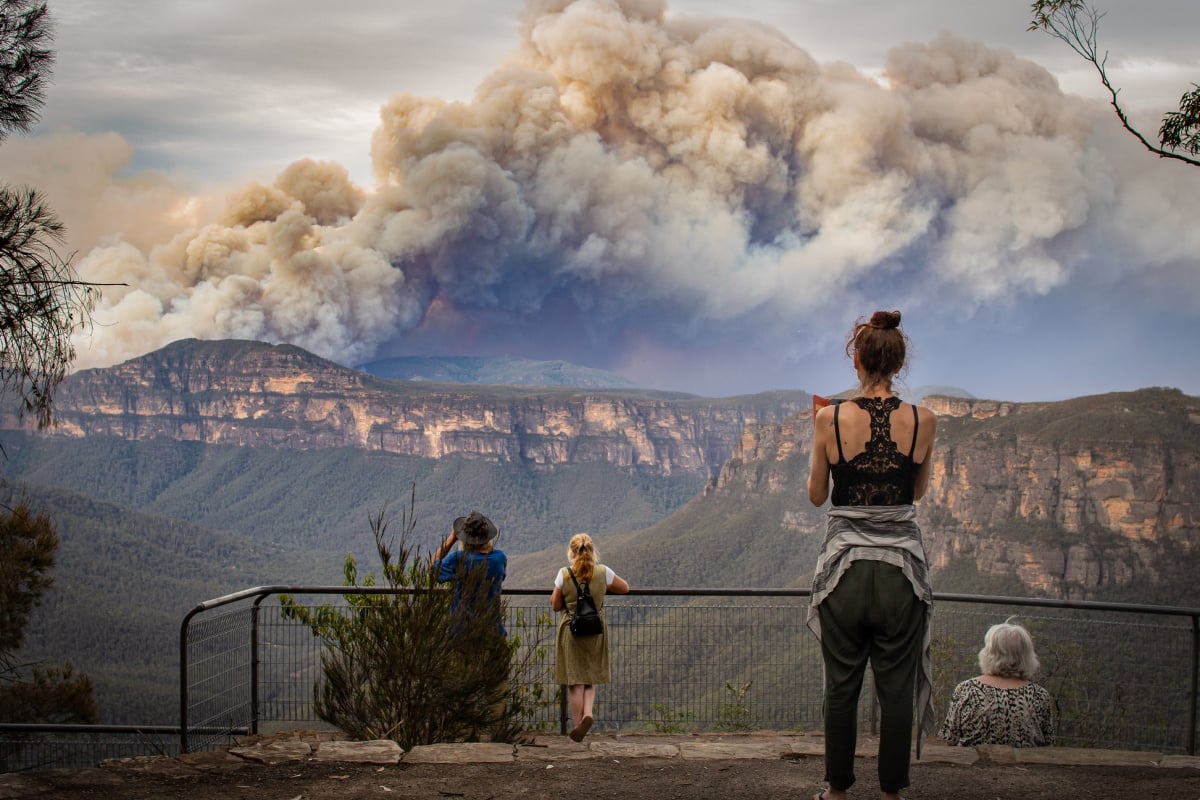 Smoke, snow and storms.
These have been the weather conditions seen in Australia within the first 16 days of our 2019 summer.
Indeed, weather extremes have been ever the extreme this December – ranging from hail falling to hazardous air.
And the severity is only set to continue, as ferocious fires continue to blaze in NSW and Western Australia. A heatwave is also forecast to deliver extreme temperatures to South Australia, NSW and Victoria this week.
Here are just 16 photos from around Australia that depict the first 16 days of summer this year.
Blue Mountains, NSW.